Family Entertainment at The Gamers Gallery
Oct 3, 2022
Attractions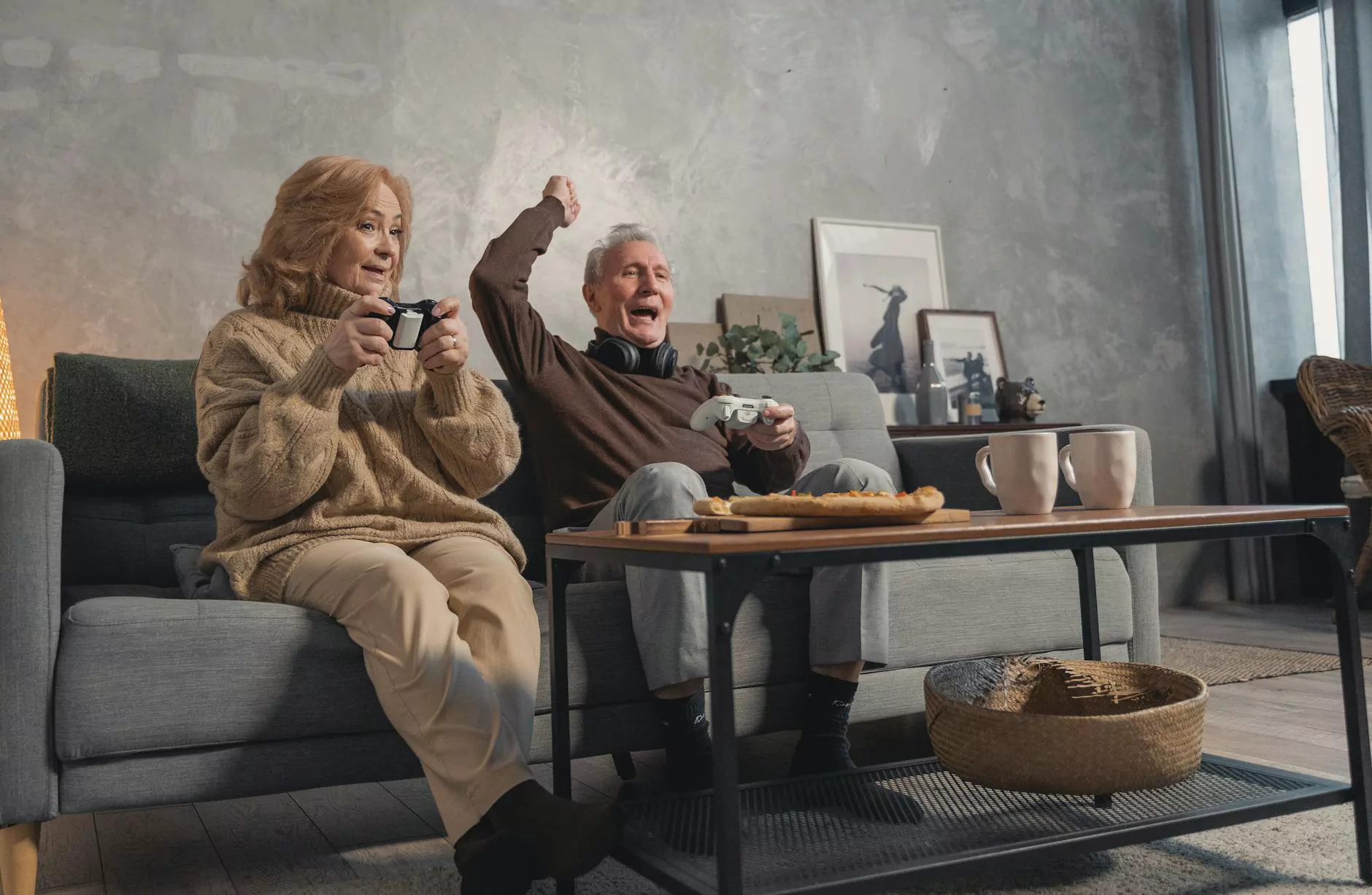 The Ultimate Destination for Unforgettable Memories
Welcome to The Gamers Gallery, the premier destination for family entertainment. We are dedicated to providing a one-of-a-kind experience for families and friends seeking endless fun and excitement. Explore our wide range of games and activities that cater to all ages and create memories that will last a lifetime.
Unleash the Gamer Within
At The Gamers Gallery, we believe that gaming is not just a hobby, but an art form that brings people together. Immerse yourself in the high-tech world of video games, where stunning graphics and immersive storytelling take you on epic adventures. Challenge your friends in multiplayer battles, discover new realms in virtual reality, and experience the thrill of conquering virtual worlds.
Diverse Game Selections
Our game library is thoughtfully curated to provide something for everyone. Whether you prefer intense action, mind-bending puzzles, or engaging strategy, we have it all. From classic arcade games that bring back nostalgic memories to cutting-edge console games that push the boundaries of innovation, there is no shortage of options to satisfy every gamer's taste.
Interactive Experiences
Virtual Reality: Step into a whole new world with our state-of-the-art virtual reality experiences. Get a taste of adventure, explore fantastical landscapes, or compete in thrilling challenges, all through the power of virtual reality.
Escape Rooms: Put your problem-solving skills to the test in our mind-bending escape rooms. Gather your team and work together to unravel mysteries, decode puzzles, and beat the clock in a race against time.
Laser Tag: Engage in epic laser battles with friends and family in our adrenaline-pumping laser tag arena. Gear up, strategize, and outmaneuver your opponents in an immersive and action-packed game.
Board Games: If you prefer a more traditional gaming experience, we also have an extensive collection of board games that will delight both young and old. Engage in strategic battles, embark on thrilling adventures, and foster quality time with loved ones.
Arcade Games: Take a trip down memory lane with our classic arcade games. From retro favorites to modern classics, unleash your inner child as you navigate through pixelated worlds and aim for high scores.
A Safe and Welcoming Environment
The Gamers Gallery prioritizes the safety and comfort of all our visitors. Our facilities are equipped with top-notch security measures to ensure a worry-free experience. Additionally, our friendly and knowledgeable staff is always ready to assist and guide you through the world of gaming, guaranteeing an enjoyable and inclusive experience for everyone.
Special Events and Parties
Looking to celebrate a special occasion? The Gamers Gallery is the perfect venue for memorable events and parties. Whether it's a birthday celebration, a team-building outing, or a family gathering, we offer customizable packages to suit your needs. With dedicated party areas, a wide range of games, and catering options, we'll create an unforgettable experience for you and your guests.
Join The Gamers Gallery Today!
Experience the ultimate family entertainment at The Gamers Gallery. Discover a world of games, adventures, and laughter that will bond families and friends like never before. Visit our website now to explore our offerings, book your next visit, and embark on an incredible journey with us. Unleash the power of gaming and create memories that will be cherished for years to come. We can't wait to welcome you!