Welcome to The Gamers Gallery - The Ultimate Gaming Experience in Jersey City, NJ
Jan 21, 2020
Arcade Games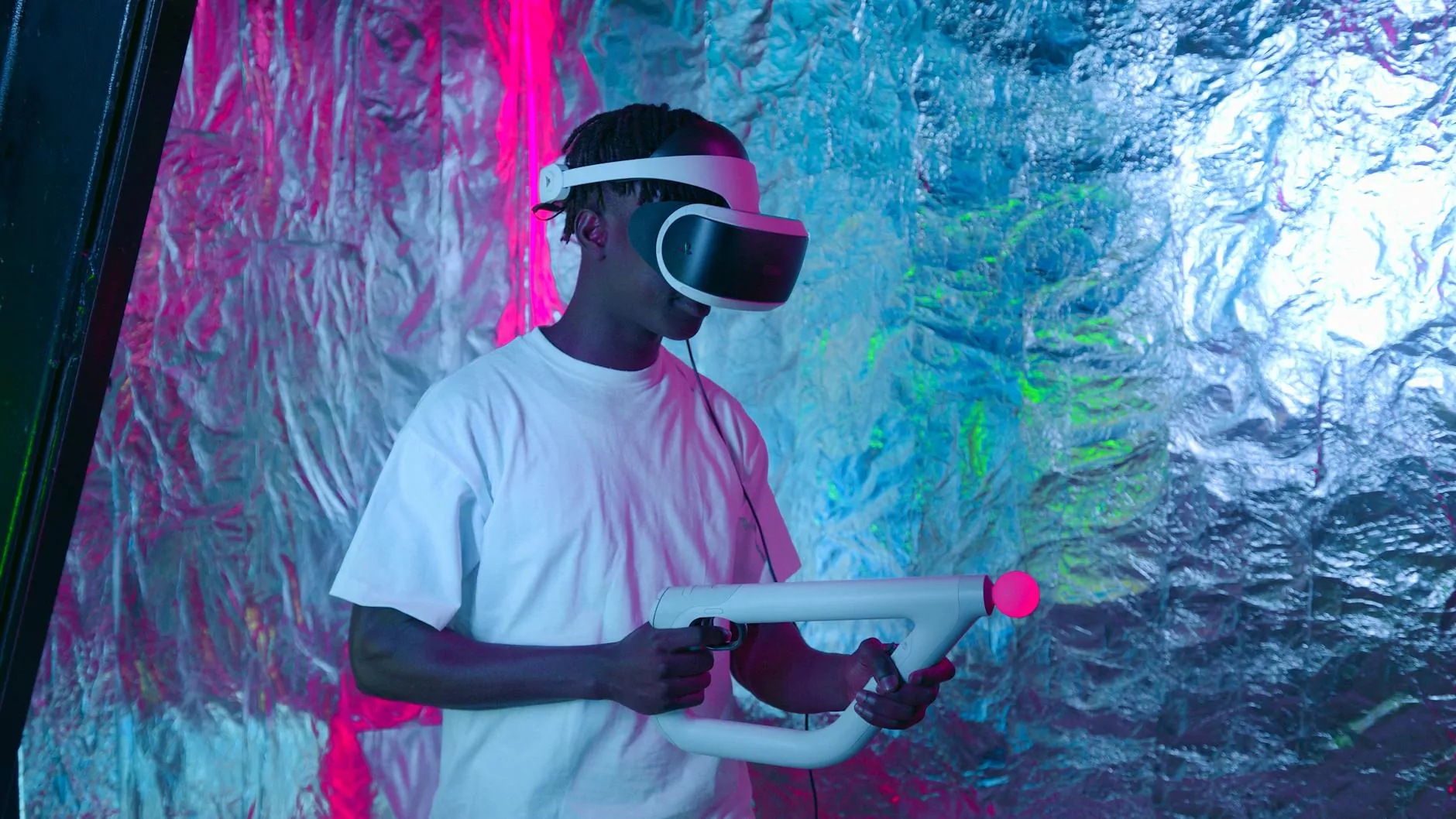 About The Gamers Gallery
The Gamers Gallery, located in the heart of Jersey City, NJ, is the ultimate destination for all gaming enthusiasts. We are a leading arcade bar that offers a unique and exciting gaming experience for individuals of all ages. Whether you are a casual gamer looking for some nostalgic fun or an experienced gamer seeking thrilling challenges, our extensive collection of arcade games and consoles has something for everyone.
Unleash Your Inner Gamer
Step into The Gamers Gallery and prepare to be transported into a world filled with gaming delights. Our carefully curated selection of arcade games will take you back in time while also offering the latest cutting-edge titles. Relive the classics or discover new favorites as you navigate through our vast array of gaming options.
Arcade Games
Our collection of arcade games is second to none. From iconic classics like Pac-Man, Donkey Kong, and Space Invaders to modern favorites such as Dance Dance Revolution, Guitar Hero, and Jurassic Park Arcade, we have it all. Immerse yourself in the nostalgia of retro gaming or challenge your friends to multiplayer battles on our state-of-the-art machines.
Console Gaming
At The Gamers Gallery, we understand the importance of console gaming. Step away from the world of online gaming and experience the thrill of gaming with friends in person. Our dedicated console gaming stations provide a comfortable and inviting space for you to enjoy multiplayer battles, cooperative gameplay, and solo adventures. From classic consoles like NES, Sega Genesis, and PlayStation 2 to the latest PlayStation 5, Xbox Series X, and Nintendo Switch, we have an extensive selection of games and consoles to satisfy every gamer's cravings.
Host Your Tournaments
The Gamers Gallery is not just a gaming haven for individuals; we also offer a perfect setting for hosting thrilling gaming tournaments. Whether you want to organize a casual competition among friends or a competitive eSports event, our spacious and well-equipped venue is ideal for your gaming needs. Our dedicated staff will ensure a seamless experience, providing all the necessary equipment and support to make your tournament a resounding success.
Special Events and Promotions
Stay tuned for our exciting lineup of special events and promotions at The Gamers Gallery. From game launch parties and themed nights to special discounts and tournaments, we strive to make every visit to our arcade bar a memorable one. Follow us on social media and sign up for our newsletter to never miss out on the latest updates, exclusive offers, and gaming news.
Contact Us
Ready to dive into the world of gaming at The Gamers Gallery? Visit us today at our location in Jersey City, NJ, or contact us via phone or email for any inquiries. Our friendly and knowledgeable staff are passionate about gaming and will be more than happy to assist you. Get ready to experience the thrill, nostalgia, and camaraderie of gaming like never before at The Gamers Gallery!