New Haven, CT Games - The Original Arcade Bar
Mar 27, 2022
Arcade Games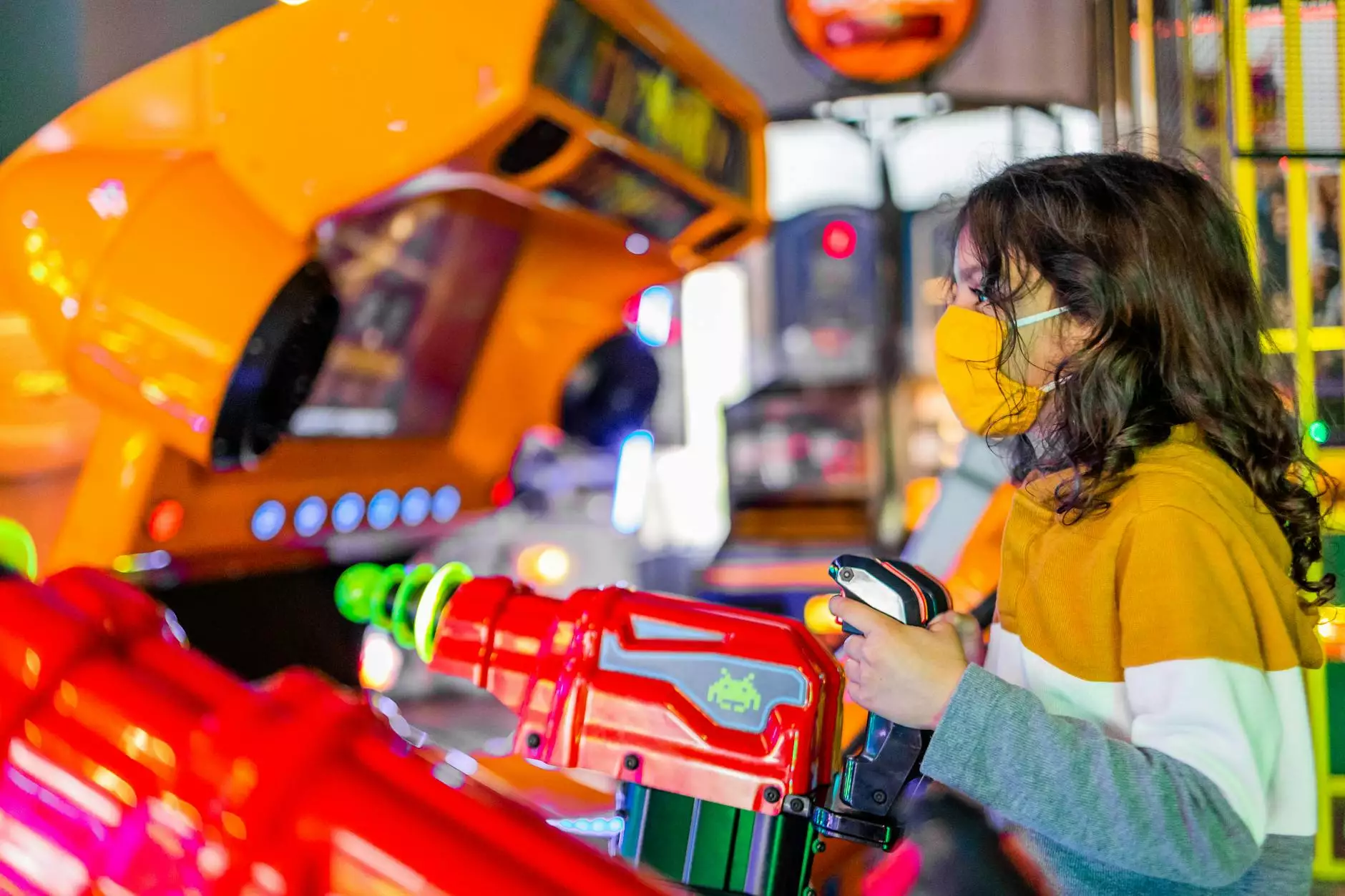 Welcome to The Gamers Gallery
If you're a gaming enthusiast looking for an extraordinary gaming experience in New Haven, CT, look no further than The Gamers Gallery. As the original arcade bar in town, we pride ourselves on providing a unique blend of classic arcade games, modern video games, and a vibrant community that makes every visit unforgettable. Step into our doors and prepare for a gaming adventure like no other.
Unleash Nostalgia and Excitement
At The Gamers Gallery, we believe in the power of nostalgia. Our collection of classic arcade games will transport you back in time, allowing you to relive the golden age of gaming. From iconic titles like Pac-Man and Space Invaders to pinball machines and air hockey tables, we have it all. Immerse yourself in the sights, sounds, and excitement of arcade gaming and rediscover the joy of simpler times.
For those seeking a more modern gaming experience, our selection of modern video games will keep you exhilarated. Whether you're a fan of competitive fighting games, immersive role-playing adventures, or adrenaline-pumping first-person shooters, our state-of-the-art gaming stations and consoles are equipped with the latest titles to cater to all gaming preferences. Join forces with friends or challenge your rivals to an epic gaming session at our arcade bar.
Community - Where Gamers Unite
Gaming is more fun when shared with like-minded individuals. At The Gamers Gallery, we foster a vibrant gaming community that brings gamers together. Connect with fellow enthusiasts, share strategies, and engage in friendly competition. Join us for exciting gaming tournaments, where you can put your skills to the test and compete against some of the best players in town. Whether you're a casual gamer or a hardcore enthusiast, our community welcomes all.
Exceptional Hospitality
At The Gamers Gallery, we go beyond providing an extensive game collection and a thriving community. Our commitment to exceptional hospitality ensures that your gaming experience is nothing short of stellar. Our friendly and knowledgeable staff are always ready to assist you, whether it's recommending the perfect game, offering tips for a challenging level, or simply providing a welcoming atmosphere. Enjoy our comfortable gaming environment, complete with cozy seating, and let us take care of your gaming needs.
Join Us Today
Ready to embark on the ultimate gaming adventure? Visit The Gamers Gallery in New Haven, CT, and indulge in the best arcade bar experience around. Test your skills, make new friends, and create lasting memories in our gaming haven. We promise an immersive and unforgettable experience that will keep you coming back for more. Unleash your inner gamer today at The Gamers Gallery - the original arcade bar in New Haven, CT.
Keywords:
New Haven arcade bar
CT gaming experience
The Gamers Gallery
Classic arcade games
Modern video games
Gaming community
Gaming tournaments
Exceptional hospitality