Welcome to SNOOKERS - Great Places 4 Good Times
Oct 9, 2022
Attractions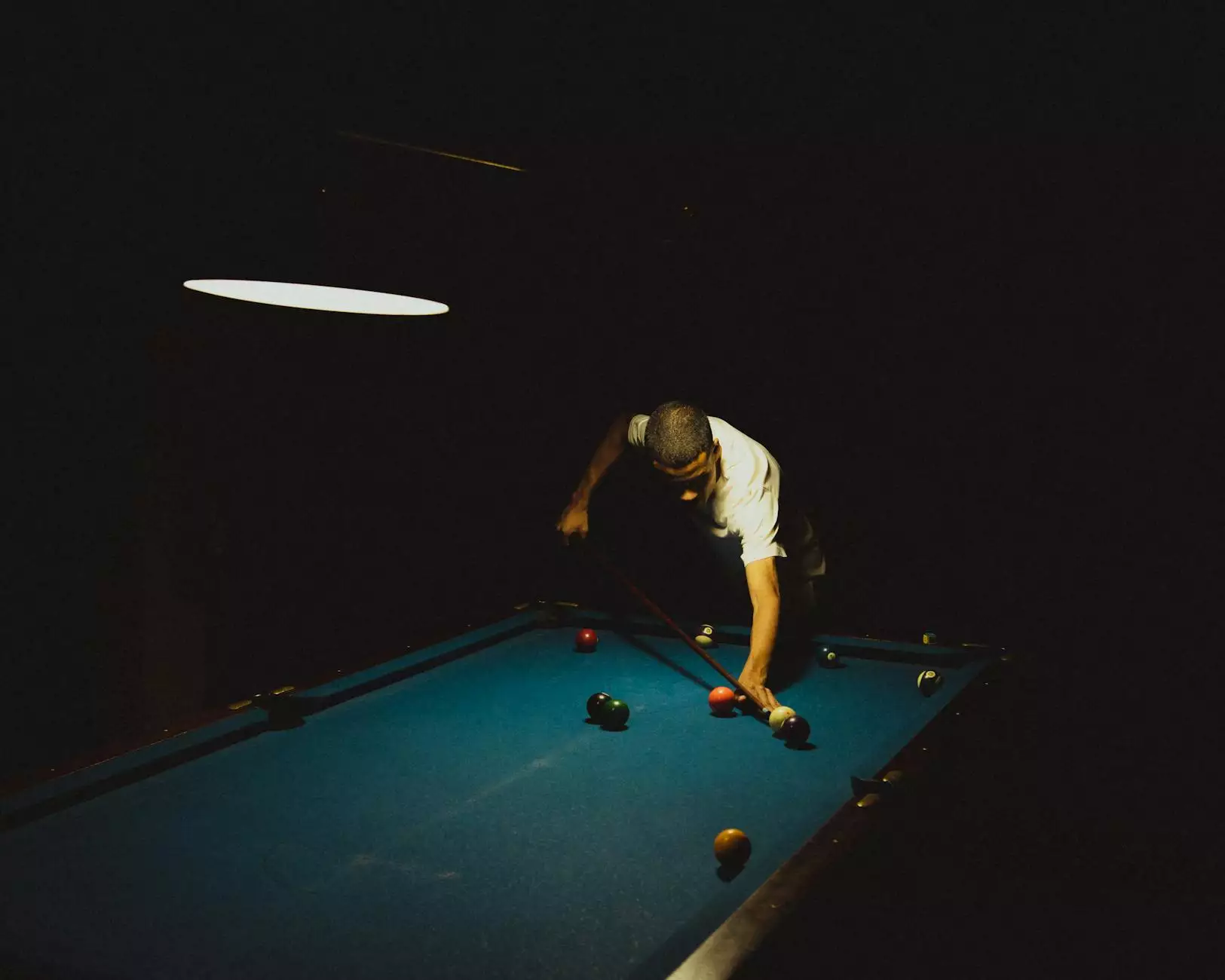 Discover Snookers at The Gamers Gallery
Welcome to Snookers, a one-stop destination for all snooker enthusiasts! At The Gamers Gallery, we take pride in providing the best entertainment experiences for our customers. With our state-of-the-art facilities and passion for snooker, we guarantee an unforgettable time for both beginners and seasoned players.
The World of Snooker at Your Fingertips
At Snookers, we offer a diverse range of top-quality snooker tables, carefully selected to meet the highest standards. Whether you're a professional player looking for the perfect environment to practice or a casual snooker lover seeking an immersive experience, we have the ideal table for you.
Our tables are meticulously maintained and regularly re-clothed to ensure optimal playing conditions. You'll find a range of sizes and styles, including full-size championship tables, ensuring there's something for everyone. Immerse yourself in the game and enjoy the precision and finesse that snooker demands.
Professional Cues for Enhanced Performance
To help you elevate your snooker skills, we offer a selection of professional cues designed to enhance your performance on the table. Our cues are crafted from high-quality materials and feature excellent balance and precision. Whether you prefer a lighter cue for quick maneuvers or a heavier one for added control, our diverse range caters to all playing styles.
Our knowledgeable staff is always ready to assist you in finding the perfect cue, ensuring that it aligns with your preferences and playing techniques. Experience the difference a professional cue can make in your game and enjoy improved accuracy and control as you aim for the perfect shot.
Exciting Snooker Events and Community
Snookers is not just a place to play the game; it's also a vibrant community that brings snooker enthusiasts together. Join us for our thrilling snooker events, including tournaments, professional exhibitions, and friendly competitions. Connect with fellow players, share tips and tricks, and immerse yourself in the rich snooker culture.
Whether you're a beginner looking to learn from experienced players or an expert eager to showcase your skills in a competitive environment, our events provide the perfect platform. Snookers is designed to foster a sense of camaraderie and passion for the game among all players, creating an unforgettable experience for everyone involved.
Unforgettable Snooker Experiences Await
At The Gamers Gallery's Snookers, we aim to create unforgettable moments for all snooker enthusiasts. Our commitment to excellence, attention to detail, and passion for the game make us the ultimate destination for snooker lovers.
Visit Snookers today and indulge in the world of snooker like never before. From top-quality tables and professional cues to exciting events and a welcoming community, we have everything you need to make your snooker experience truly remarkable.
Join us at Snookers for memorable games, thrilling competitions, and a chance to master the art of snooker. Get ready to elevate your game and create lifelong memories at The Gamers Gallery's Snookers. We can't wait to welcome you!