Join the Gaming Revolution - Work Here at The Gamers Gallery
Sep 9, 2022
Work for Us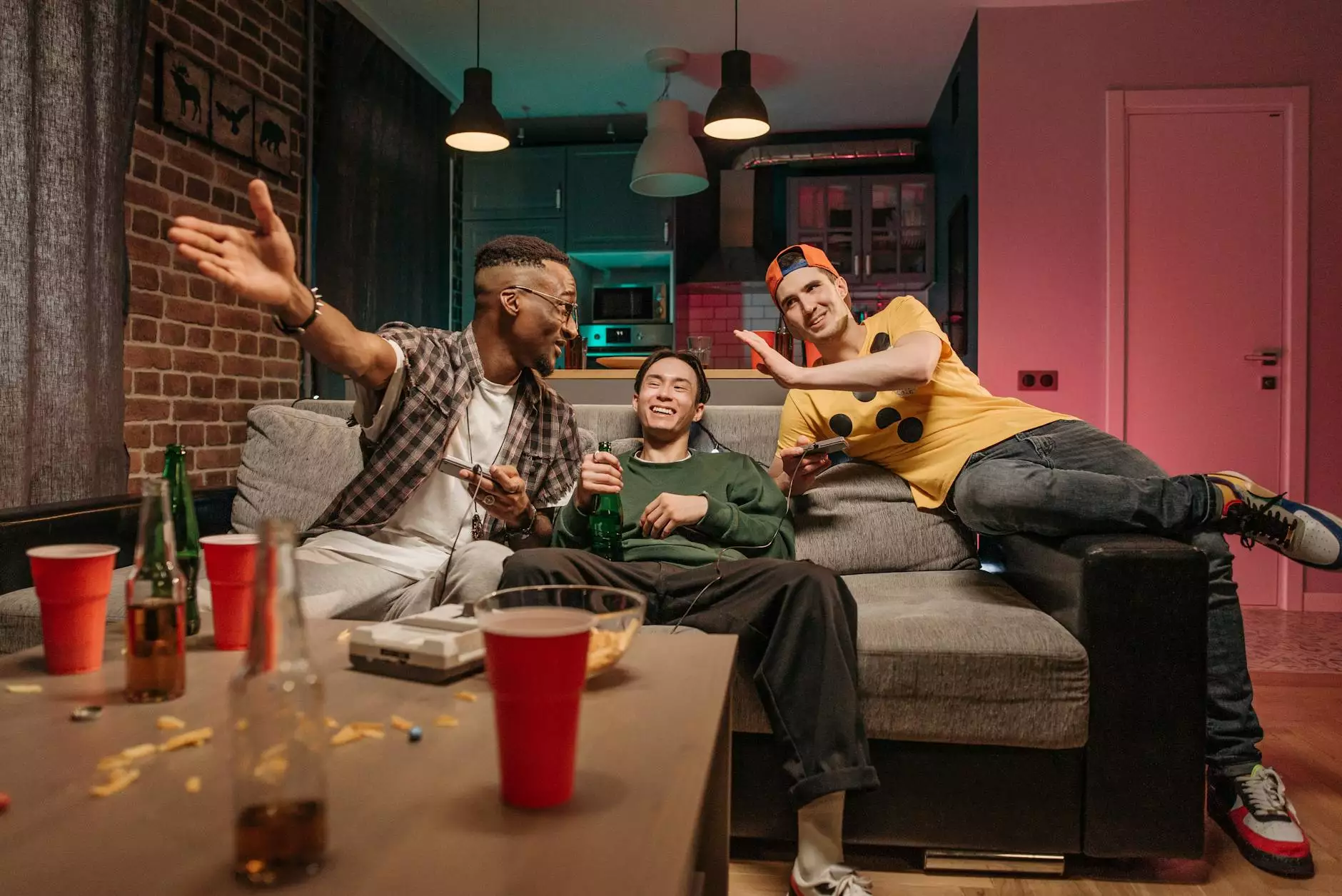 Discover Exciting Job Opportunities
If you're passionate about gaming and looking for a career in the video game industry, The Gamers Gallery has a world of opportunities waiting for you. We are a leading gaming company focused on creating immersive, innovative, and entertaining gaming experiences for players worldwide. Our commitment to excellence and dedication to pushing the boundaries of gaming have earned us a reputation for being a game-changer in the industry.
Why Choose The Gamers Gallery?
At The Gamers Gallery, we foster a dynamic and creative work environment that encourages growth, collaboration, and innovation. We value our employees and believe in their potential to bring new ideas and perspectives to the table. As a team member, you'll have the opportunity to work alongside industry experts, learn from the best, and contribute to cutting-edge projects that shape the future of gaming.
Range of Career Paths
With our diverse range of departments and teams, we offer a plethora of career paths for individuals with various skills and expertise. Whether you're a talented game developer, a creative designer, a marketing wizard, or a data analyst, we have a place for you to shine and thrive. Join our family of passionate gamers and turn your love for games into a fulfilling career.
Game Development
As a game developer at The Gamers Gallery, you'll play a crucial role in bringing our gaming concepts to life. From designing captivating game mechanics to coding and testing, you'll work with a highly skilled team of developers to deliver exceptional gaming experiences. Utilize your technical prowess and unleash your creativity to develop immersive worlds that captivate players' imaginations.
Design & Art
If you have an eye for aesthetics and a knack for visual storytelling, our design and art department presents an exciting career avenue. Join our team of talented artists, illustrators, and animators to create stunning visual assets that enrich the gaming experience. From character design and concept art to level creation and 3D modeling, your creativity will be the driving force behind our visually captivating games.
Marketing & Promotion
With an ever-growing gaming industry, marketing and promotion play a crucial role in reaching and engaging our audience. As a part of our marketing team, you'll be responsible for crafting compelling campaigns, harnessing the power of social media, building partnerships, and executing innovative strategies that put our games in the spotlight. Join our team and shape the perception of our brand in the competitive gaming market.
Data Analysis & Insights
In the world of gaming, data is king. As a data analyst at The Gamers Gallery, you'll dive deep into player behavior, demographics, and preferences to extract invaluable insights that shape our game development and business strategies. Use your analytical skills to identify trends, optimize game features, and provide personalized gaming experiences that keep players immersed and coming back for more.
Benefits of Working with Us
We believe in taking care of our employees. When you choose to work with us, you'll enjoy a range of benefits that support your personal and professional growth. Our comprehensive employee benefits package includes competitive salaries, health insurance, paid time off, flexible working hours, ongoing training and development opportunities, a vibrant and inclusive work culture, and much more.
Apply Now and Join Our Team
If you're ready to embark on an exciting career journey in the world of gaming, The Gamers Gallery welcomes you with open arms. Join our team of passionate, talented individuals who strive to create gaming experiences that resonate with players worldwide. Take the first step by applying now and unlock endless opportunities to unleash your potential and make your mark in the gaming industry.
To apply, please visit our Careers page and explore the available job listings. Submit your application, including your resume, cover letter, and portfolio if applicable. We carefully review every application and reach out to qualified candidates for further consideration. We look forward to receiving your application and potentially welcoming you to The Gamers Gallery family!