Happy Hour Karaoke with Mark Piro
Mar 16, 2020
Bars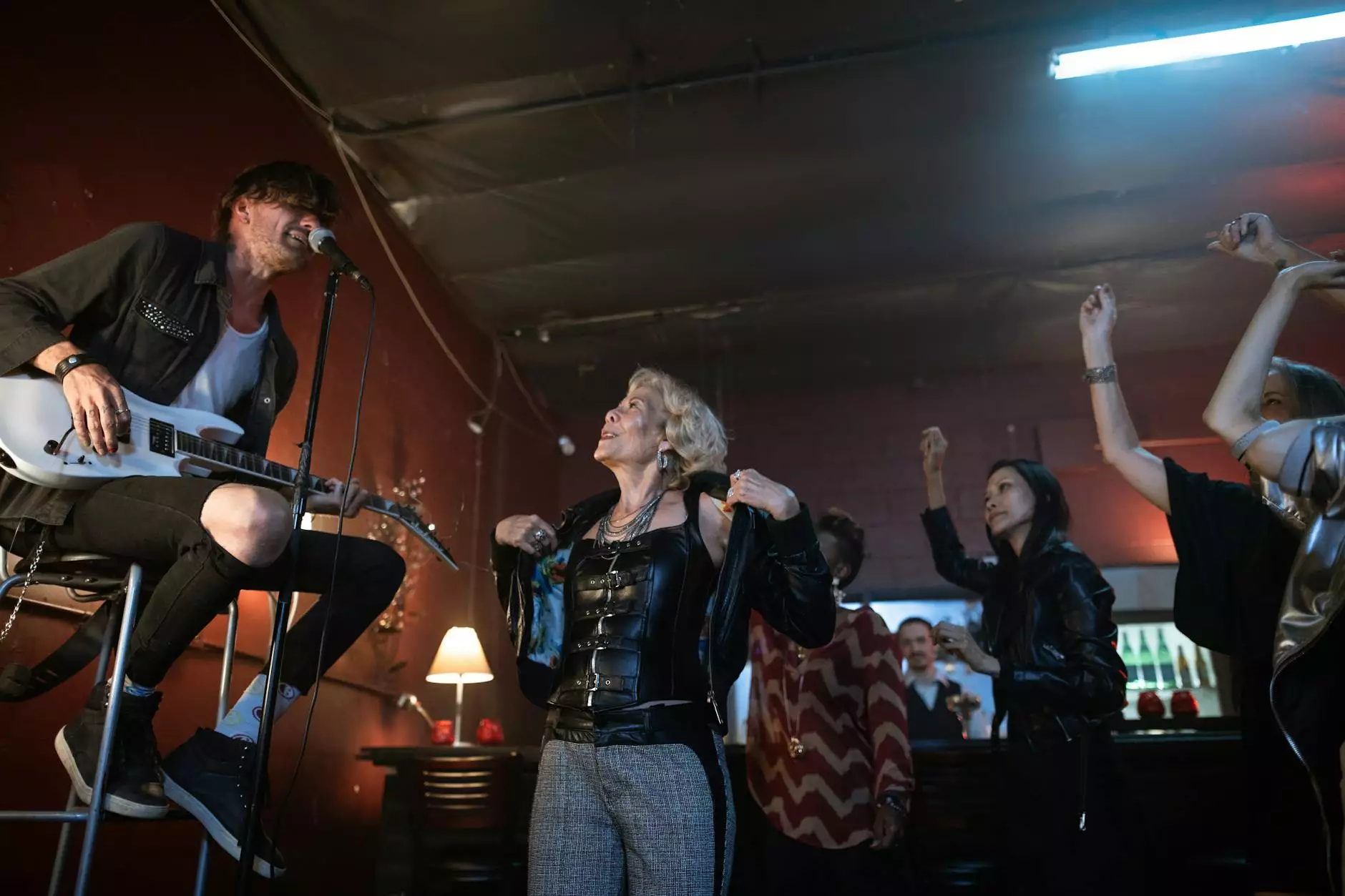 About the Event
Welcome to The Gamers Gallery, where gaming, music, and fun collide! We are thrilled to present our upcoming Happy Hour Karaoke event featuring the immensely talented Mark Piro. Get ready to unleash your inner superstar, as you take the stage and sing your favorite tunes alongside fellow gaming enthusiasts.
Event Details
This incredible karaoke night will take place on August 25, 2023, at our vibrant venue. Starting at 7:00 PM, the evening promises to be filled with laughter, music, and unforgettable memories. So mark your calendars, gather your friends, and prepare for an evening of pure entertainment.
Join Mark Piro
Be prepared to be blown away by the vocal prowess of Mark Piro, our talented guest performer for the night. With his extensive experience in the entertainment industry, Mark knows how to captivate the crowd and create an electrifying atmosphere. He will be your guide throughout the karaoke session, ensuring a memorable and enjoyable experience for all.
Sing Your Heart Out
At The Gamers Gallery, we believe in creating an inclusive and welcoming environment for everyone. The Happy Hour Karaoke event is the perfect opportunity for you to showcase your singing talents, irrespective of whether you consider yourself a professional vocalist or just someone who loves belting out tunes with friends. So, grab the microphone and let your voice soar!
Great Music Selection
Our extensive library of songs spans across various genres and generations, ensuring there's something for everyone. From classic rock anthems to the latest chart-toppers, we have it all. Whether you prefer heartfelt ballads or energetic dance hits, you'll find the perfect track to showcase your singing skills.
Delicious Drinks and Refreshments
No karaoke night is complete without an array of delicious drinks and refreshments. Our talented bartenders will be serving up a fantastic selection of cocktails, mocktails, and other beverages to quench your thirst. Let the music flow and enjoy some tasty treats from our bar, perfectly complementing your singing experience.
Join the Community
The Gamers Gallery is not just a gaming haven but also a place to connect with like-minded individuals who share your passion for gaming and music. The Happy Hour Karaoke event provides an excellent opportunity to meet new people, make friends, and bond over a shared love for gaming and singing.
Reserve Your Spot
Spaces for this incredible event are limited, so be sure to reserve your spot in advance. You can do so by visiting our website or contacting our friendly team. Don't miss out on this unforgettable evening of Happy Hour Karaoke with Mark Piro at The Gamers Gallery.
Conclusion
Join us on August 25, 2023, at The Gamers Gallery for an extraordinary Happy Hour Karaoke event. Sing your heart out, enjoy the incredible talent of Mark Piro, and immerse yourself in a lively and vibrant atmosphere. Make lasting memories, connect with fellow gamers, and let your voice be heard. Don't wait any longer, reserve your spot now and prepare for an evening filled with laughter, music, and unforgettable fun!