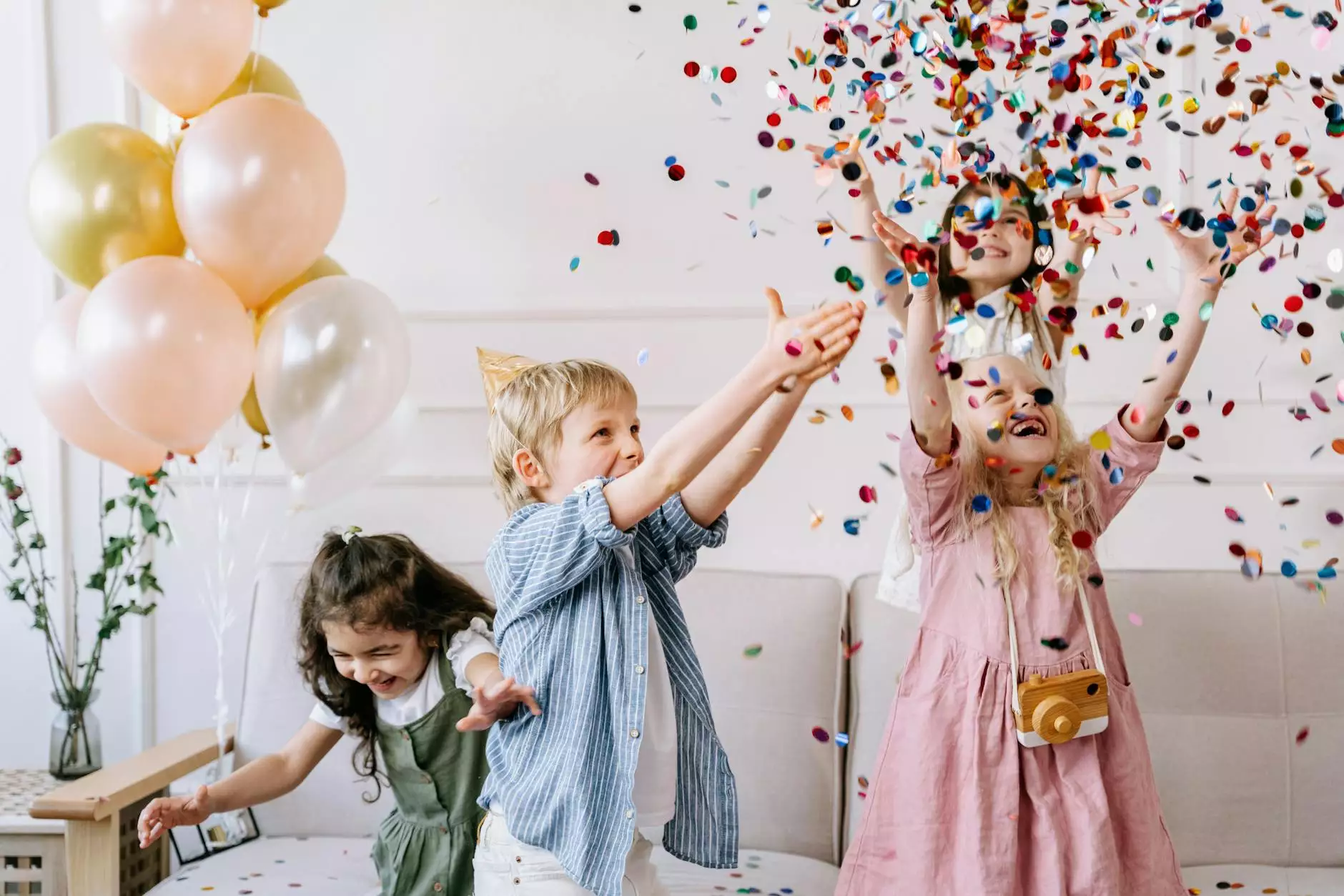 The Gamers Gallery: Creating Unforgettable Gaming Parties in Flint, Michigan
Welcome to The Gamers Gallery, the premier birthday party place in Flint, Michigan! Our mission is to provide a one-of-a-kind gaming experience that will leave your child and their friends with memories that last a lifetime. With our extensive collection of video games and state-of-the-art gaming consoles, we guarantee a fun-filled celebration like no other!
Why Choose The Gamers Gallery?
At The Gamers Gallery, we understand that finding the perfect birthday party place can be a challenging task. That's why we go above and beyond to ensure that your child's special day is nothing short of amazing. Here's why you should choose us:
Extensive Game Collection: We have an extensive library of video games suitable for all ages and interests. From classic arcade games to the latest console releases, we have something for everyone.
State-of-the-Art Equipment: Our gaming consoles are top-of-the-line, providing the best graphics and smooth gameplay. Your child and their guests will feel like professional gamers!
Private Party Rooms: We offer private party rooms where your child and their friends can celebrate in a safe and controlled environment. It's their special day, and they deserve a space to call their own.
Experienced Staff: Our dedicated team is passionate about creating unforgettable experiences. From setting up the equipment to assisting with gameplay, our staff ensures that every aspect of your party runs smoothly.
Variety of Party Packages: We offer a range of party packages to suit your needs and budget. Whether you want a small gathering or a larger celebration, we have options for every party size.
Flexible Booking Options: We understand that planning a party can be stressful, which is why we offer flexible booking options. Choose a date and time that works best for you, and leave the rest to us!
The Ultimate Gaming Experience
At The Gamers Gallery, we believe that gaming can bring people together and create lasting memories. That's why we've created the ultimate gaming experience for your child's birthday party. Our spacious and comfortable party rooms are equipped with the latest gaming consoles, multiple screens, and surround sound systems.
When you book a party with us, you'll have access to our vast collection of games, including popular titles from Nintendo, PlayStation, and Xbox. From competitive multiplayer games to cooperative adventures, there's something for every gaming enthusiast.
Unforgettable Birthday Parties
We understand that birthday parties are a special occasion, and we're committed to making your child's party unforgettable. Our friendly staff will assist with the party setup, ensuring that everything is ready before your guests arrive. From decorations to personalized themes, we'll help you create a party atmosphere that matches your child's interests and preferences.
In addition to gaming, we offer various party enhancements such as interactive photo booths, custom birthday cakes, and themed party favors. Let us know your child's favorite games or characters, and we'll incorporate them into the party decorations and activities.
Booking Your Party with The Gamers Gallery
Ready to book the best birthday party place in Flint, Michigan? Contact The Gamers Gallery today to reserve your slot! Our friendly staff will guide you through the available party packages, answer any questions you may have, and ensure that your child's birthday is an unforgettable experience.
Don't miss out on the opportunity to give your child the ultimate gaming celebration. Book now and let The Gamers Gallery take care of all your party needs. Your child deserves the best, and we're here to make it happen!
Contact Information
Address: 123 Main Street, Flint, Michigan
Phone: 555-1234-5678
Email: [email protected]