Welcome to The Gamers Gallery - Arcade Games and Amazing Prizes
May 28, 2022
Arcade Games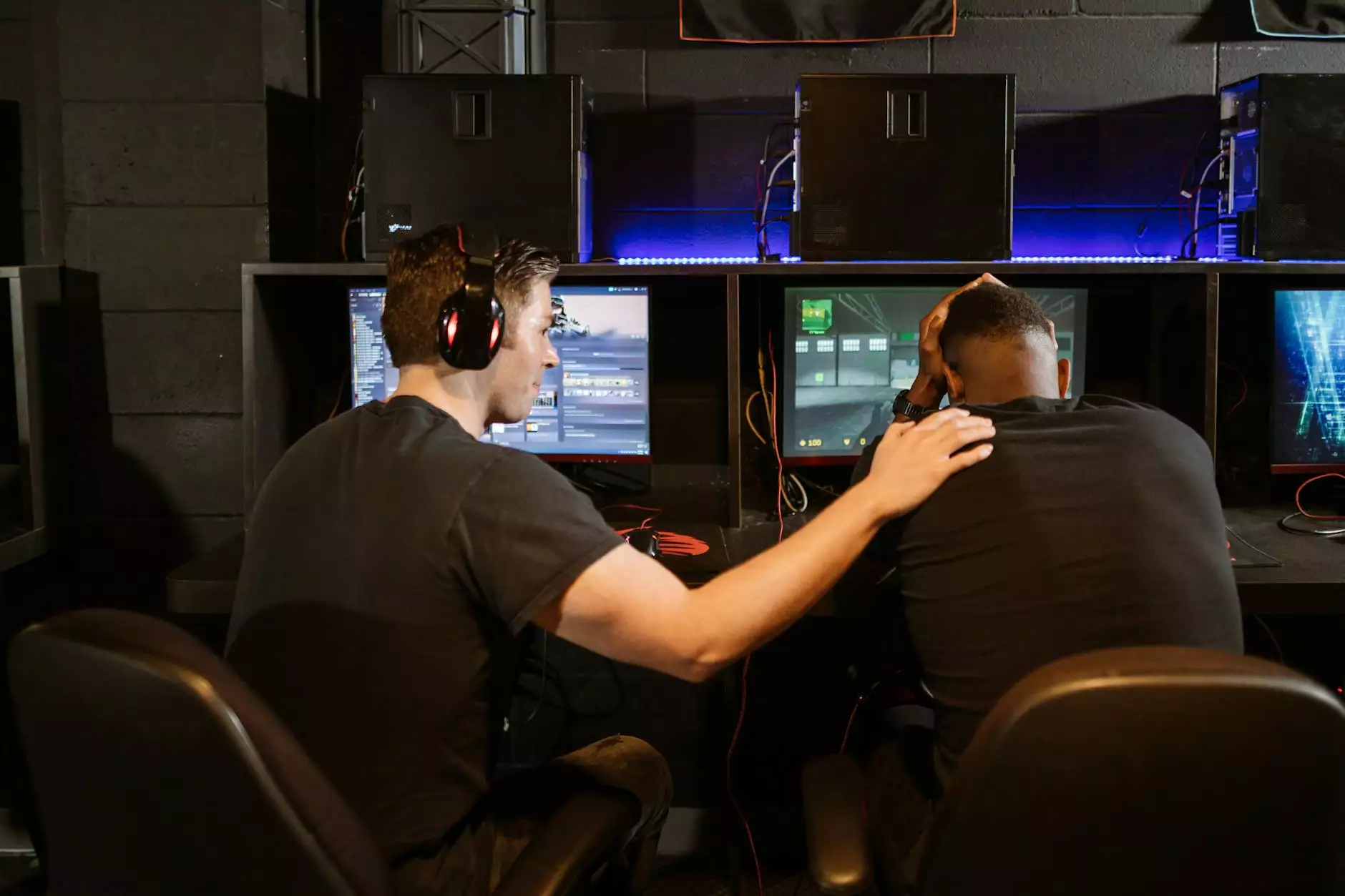 Unleash Your Gaming Passion
Are you ready to immerse yourself in a world of thrilling entertainment? Look no further because The Gamers Gallery is here to satisfy your gaming desires. Our extensive assortment of arcade games, coupled with the opportunity to win incredible prizes, will keep you captivated for hours on end.
Discover Our Arcade Paradise
Step into our arcade paradise, where excitement is always just a game away. With state-of-the-art gaming machines and a vibrant atmosphere, The Gamers Gallery offers an unparalleled gaming experience. Whether you prefer classic retro games or the latest cutting-edge releases, we have something for everyone.
The Ultimate Selection of Games
At The Gamers Gallery, we take pride in curating the ultimate selection of arcade games. From timeless classics like Pac-Man and Space Invaders to modern favorites like Dance Dance Revolution and Mario Kart Arcade GP, our game library caters to all age groups and interests. Get lost in the nostalgia of the past or challenge your friends to intense multiplayer battles. The choice is yours.
Compete and Win Amazing Prizes
At The Gamers Gallery, the thrill of gaming is amplified by the opportunity to win amazing prizes. With every game you play, you earn points that can be redeemed for a variety of prizes, ranging from exclusive merchandise to gift cards and even trips. Our prize catalog is constantly updated to ensure there's always something enticing to aim for.
A Social Gaming Experience
Gaming is more fun when shared with others, and at The Gamers Gallery, we cultivate a vibrant and social gaming community. Connect with fellow gamers, form alliances, and challenge each other to friendly competitions. Our energetic and welcoming environment makes it easy to make new friends who share your passion for gaming.
Unforgettable Memories
The Gamers Gallery is not just a place to play games – it's a place to create unforgettable memories. From birthday parties and family outings to corporate team-building events, we offer tailored packages to make your experience truly special. Our professional and friendly staff ensures that every visit leaves a lasting impression.
Join Us at The Gamers Gallery
Ready to embark on the ultimate gaming adventure? Visit The Gamers Gallery today and let the journey begin. Our dedicated team is ready to provide you with an exceptional gaming experience, where entertainment, competition, and friendship seamlessly intersect. Come find out why we are the preferred destination for arcade gaming enthusiasts.
Location and Contact Information
Address: 123 Arcade Street, Cityville, USA
Phone: 555-1234
Email: [email protected]
Website: www.thegamersgallery.com