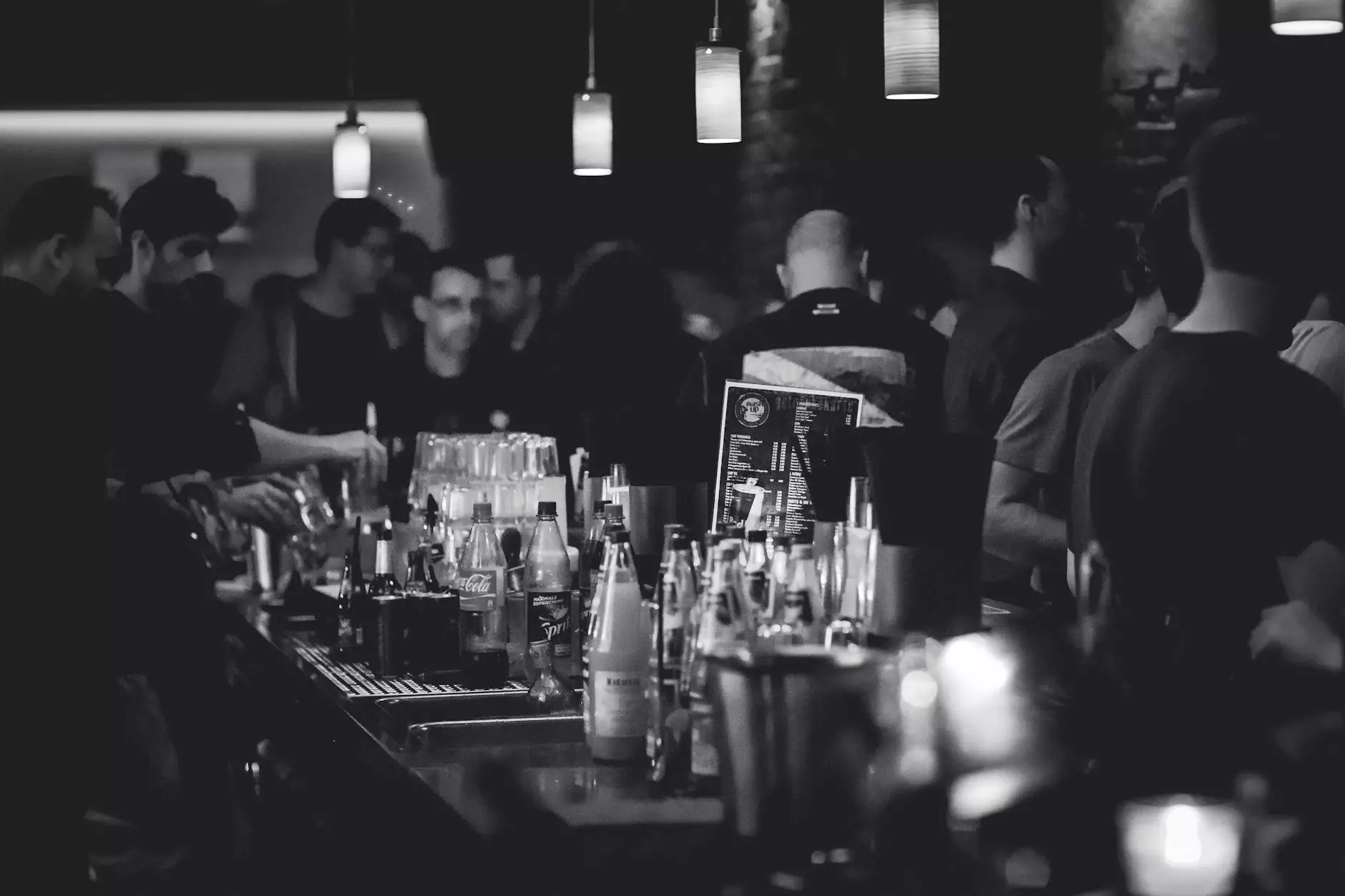 Join us for a Magical Evening
Welcome to The Gamers Gallery, where we invite you to join us for an enchanting event like no other - the Drunken Disney Singalong! This unique event combines the joy of Disney music with the fun of socializing and letting loose. Gather your friends, unleash your inner child, and get ready for an unforgettable evening of music and merriment.
Unleash Your Inner Disney Fan
At The Gamers Gallery, we believe in the power of Disney to bring joy and happiness into our lives. Our Drunken Disney Singalong event is the perfect opportunity for Disney fans to come together, sing their favorite songs, and create lasting memories. Whether you're a die-hard Disney aficionado or simply enjoy a good singalong, this event is open to all. Let our curated Disney playlist sweep you away into a world of magic and nostalgia.
Fun, Drinks, and Laughter
As the name suggests, our Drunken Disney Singalong lets you sing your heart out while enjoying a few drinks. Our friendly and experienced bartenders will be ready to serve you a selection of creatively themed cocktails, inspired by your favorite Disney characters and movies. Sip on a colorful concoction while belting out "Let It Go" from Frozen or "Under the Sea" from The Little Mermaid. It's an evening that blends the magic of Disney with the spirited atmosphere of a lively bar.
A Night to Remember
Our goal at The Gamers Gallery is to create a memorable experience for each and every guest. The Drunken Disney Singalong promises to be an event that will have you talking about it for years to come. We understand the importance of attention to detail, so expect nothing less than a visually stunning ambience, complete with Disney-themed decorations and props that will transport you straight into the heart of the happiest place on earth.
Be Part of Our Disney Community
Joining our Drunken Disney Singalong means becoming part of a vibrant community of Disney lovers just like you. Make new friends, share stories, and connect with fellow fans who understand your love for all things Disney. Sing together, laugh together, and create a bond that goes beyond the event itself. At The Gamers Gallery, we're all about fostering a sense of togetherness and celebration, and our Drunken Disney Singalong is the perfect setting for that.
Don't Miss Out!
The Drunken Disney Singalong event at The Gamers Gallery is a one-of-a-kind experience that you do not want to miss. Whether you're celebrating a special occasion, looking for a unique night out with friends, or simply want to indulge in your love for Disney, this event has it all. So mark your calendars, gather your fellow Disney fanatics, and get ready to let your voice soar at the Drunken Disney Singalong at The Gamers Gallery!
Book Your Spot Today
Tickets for our Drunken Disney Singalong event are limited, so make sure to secure your spot today. Visit our website or contact our friendly staff to reserve your tickets and get ready for a night of Disney magic like no other. At The Gamers Gallery, we're committed to delivering incomparable experiences, and the Drunken Disney Singalong is just the beginning.
Contact Us
If you have any questions, need more information, or want to book a private event, our dedicated team is here to assist you. Reach out to us via phone or email, and we'll be delighted to provide all the details you need. Come join us at The Gamers Gallery for a night of Disney-themed fun that will leave you with lifelong memories!
Keywords:
Drunken Disney Singalong
The Gamers Gallery
Disney music
Disney fans
Singalong event
Disney-themed cocktails
Vibrant community
Unique night out
Reserve tickets
Disney magic