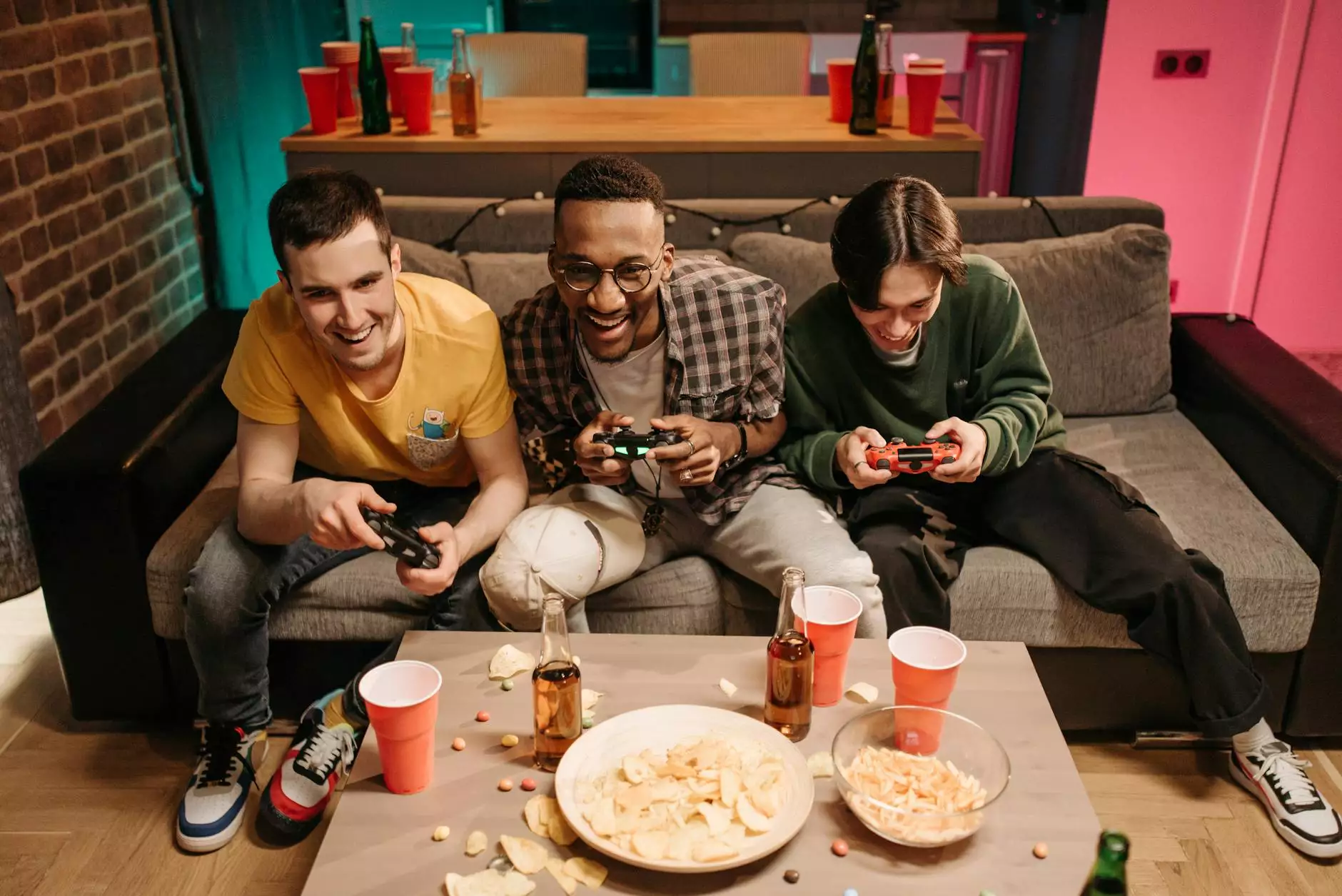 Welcome to The Gamers Gallery, where gaming enthusiasts gather to enjoy a unique and immersive gaming experience. Join us for our exciting upcoming event - Happy Hour Karaoke with John Khoury. Get ready to sing your heart out, indulge in great food and drinks, and make unforgettable memories with fellow gamers. This is the ultimate combination of gaming, music, and fun!
Event Details
Date: March 9, 2023
Time: 7:00 PM onwards
Location: The Gamers Gallery
Unleash Your Inner Rockstar
If you're ready for a night of epic proportions, our Happy Hour Karaoke event is the place to be. Join us and prepare to showcase your vocal talents as you belt out your favorite tunes. Whether you're a seasoned karaoke enthusiast or a first-timer, this is your chance to take the center stage and shine.
A Karaoke Experience Like No Other
At The Gamers Gallery, we pride ourselves on creating unique experiences for our guests. Our state-of-the-art karaoke setup will transport you to a world of lights, sound, and excitement. With a wide selection of songs from various genres and eras, you'll have plenty of options to choose from. From classic hits to the latest chart-toppers, we have something for everyone.
Join Forces with John Khoury
We are thrilled to have John Khoury, a renowned karaoke host, as our special guest for this event. John's infectious energy and passion for music will elevate the atmosphere to new heights. He will guide you through an unforgettable karaoke journey, providing tips, encouragement, and creating a supportive environment for all participants.
Food, Drinks, and Fun
No karaoke night is complete without delicious food and refreshing beverages. Our in-house culinary team has prepared a delectable menu filled with mouthwatering snacks and drinks. Treat yourself to tasty bites, signature cocktails, and an array of beverages to keep your energy levels up throughout the night. Let your taste buds be as entertained as your vocal cords!
Tickets and Reservations
To ensure an incredible experience, we recommend reserving your spot in advance. Tickets can be purchased through our website or at the venue. As this is a popular event, early booking is highly encouraged. Don't miss out on the opportunity to be a part of an epic evening of gaming, music, and camaraderie.
Why Choose The Gamers Gallery?
At The Gamers Gallery, we go above and beyond to provide the best gaming experiences in town. Here are a few reasons why you should choose us:
State-of-the-art gaming equipment: Immerse yourself in a world of high-quality visuals, realistic sound effects, and next-level gaming experiences.
Wide variety of games: Choose from a vast selection of games, including the latest releases, classic hits, and multiplayer favorites.
Comfortable and welcoming environment: Our gaming lounge is designed to be a haven for gamers. Feel at home as you connect with like-minded individuals and make new friends.
Expert staff: Our knowledgeable and friendly staff members are always available to assist you, provide recommendations, and ensure your gaming session is as enjoyable as possible.
Regular events and tournaments: Stay updated with our calendar of events, tournaments, and special guests. We continuously strive to bring you unique and exciting experiences.
Join Us for Happy Hour Karaoke and Experience the Magic
Don't miss out on this extraordinary opportunity to combine your love for gaming with the thrill of karaoke. Mark your calendars for March 9, 2023, and get ready for an unforgettable evening filled with laughter, music, and camaraderie. Get your vocal cords ready, gather your friends and fellow gamers, and join us at The Gamers Gallery for the Happy Hour Karaoke event featuring John Khoury. Let the games begin!