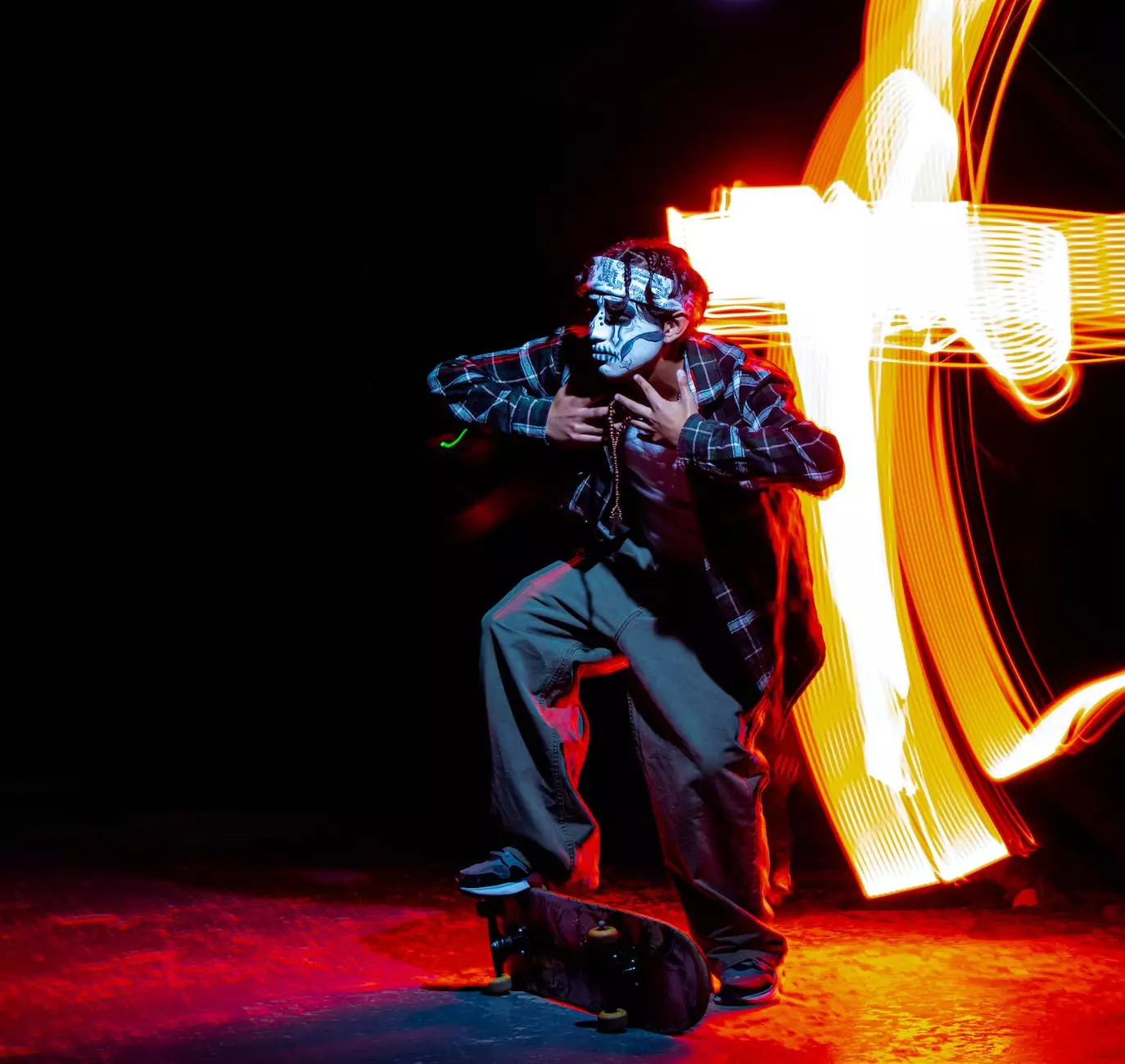 Experience Gaming and Burlesque Like Never Before
Welcome to The Gamers Gallery, where we invite you to join Viola Vainglory presents BURLESK: Karaoke Chaos Edition. Prepare yourself for an extraordinary event that combines the exciting world of gaming with the captivating allure of burlesque. This one-of-a-kind experience will leave you spellbound and longing for more.
A Mesmerizing Evening Awaits
BURLESK: Karaoke Chaos Edition is not your typical gaming event. It goes beyond the boundaries of conventional entertainment, offering a night filled with enchanting performances, live karaoke, and a vibrant atmosphere. Immerse yourself in the world of gaming while being surrounded by the elegance, creativity, and sensuality of burlesque.
Gaming Meets Burlesque
At BURLESK: Karaoke Chaos Edition, we have meticulously curated a show that seamlessly blends the worlds of gaming and burlesque. Witness captivating performances inspired by popular video game characters, brought to life with show-stopping acts and dazzling costumes. Let your imagination run wild as you indulge in a captivating journey through the realms of both gaming and burlesque.
Live Karaoke with a Twist
Get ready to showcase your singing skills and take center stage during our live karaoke session. But there's a twist - our karaoke songs are all video game-themed! Sing along to your favorite game soundtracks and let the power of music transport you to virtual worlds as our talented performers bring your favorite characters to life right before your eyes.
Why Attend BURLESK: Karaoke Chaos Edition?
Unforgettable Performances
Our talented cast of performers is handpicked from the world of burlesque and gaming. They have mastered the art of combining grace, creativity, and gaming elements into their acts, ensuring an unforgettable display of talent and entertainment. Each performance is thoughtfully designed to amaze, inspire, and leave you breathless.
An Inclusive Environment
We believe in creating a welcoming and inclusive environment for all attendees. BURLESK: Karaoke Chaos Edition celebrates diversity and embraces individuals from all walks of life. Whether you're a long-time gamer, a burlesque enthusiast, or simply someone looking for a unique experience, you'll find yourself surrounded by a community of passionate individuals who share similar interests.
A Night to Remember
From the moment you step foot into The Gamers Gallery, you'll be transported into a world where gaming and burlesque collide. The atmosphere is electric, the performances are breathtaking, and the memories created will stay with you long after the event is over. BURLESK: Karaoke Chaos Edition promises an unforgettable night filled with joy, excitement, and a sense of camaraderie.
Join Us at The Gamers Gallery
Don't miss out on this extraordinary fusion of gaming and burlesque. BURLESK: Karaoke Chaos Edition is a must-attend event for anyone who appreciates the art of entertainment. Mark your calendars and secure your tickets for an evening that will leave you captivated, entertained, and wanting more. Join us at The Gamers Gallery and be a part of gaming history.