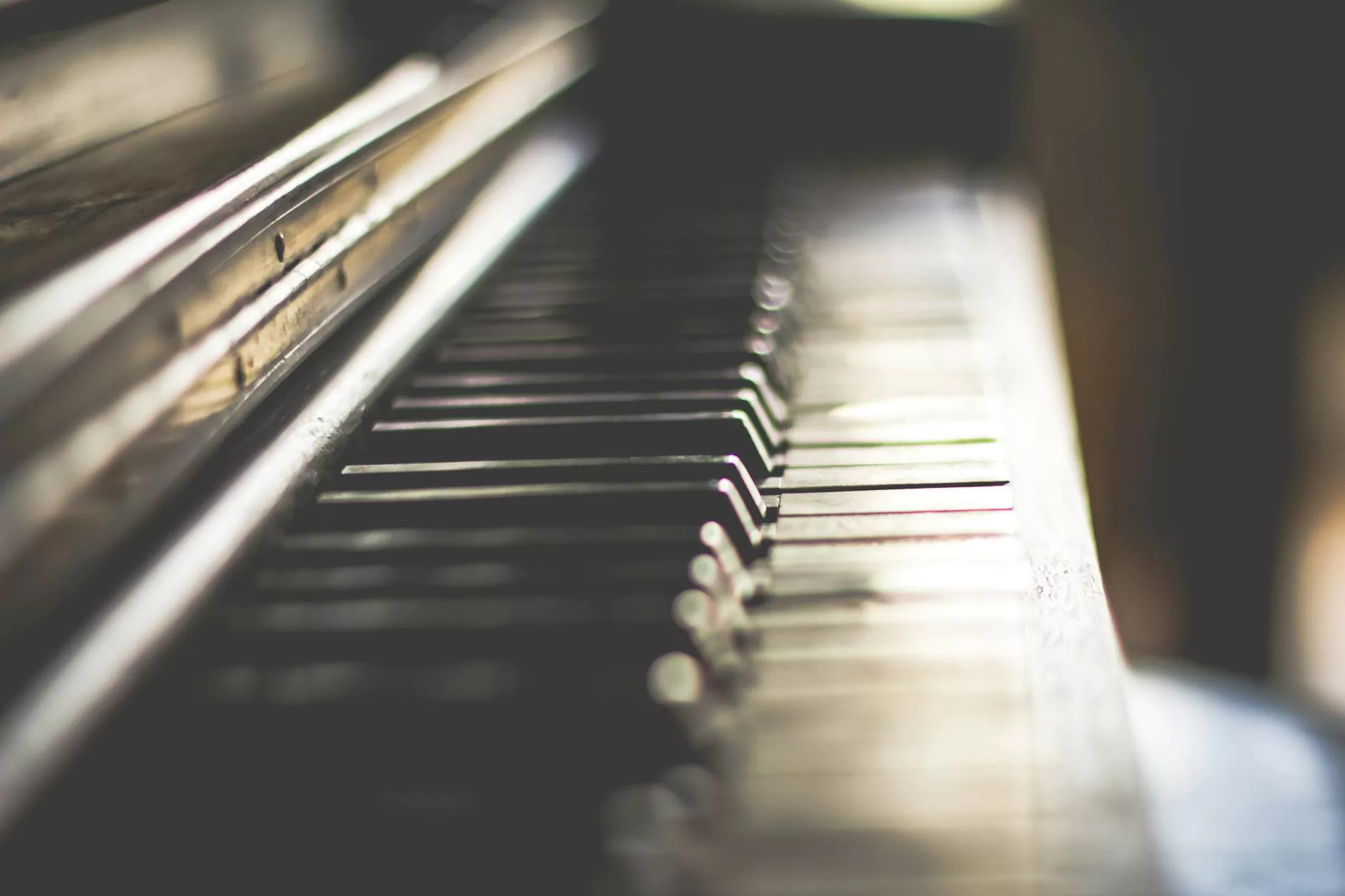 Join the Ultimate Piano Karaoke Experience at The Gamers Gallery
Welcome to The Gamers Gallery, the ultimate destination for music lovers and gaming enthusiasts. We are thrilled to present an exciting event - Piano Karaoke w/DANi iVORY. Join us on October 4, 2023, for an unforgettable evening of musical entertainment unlike any other.
Experience the Thrill of Piano Karaoke
Get ready to unleash your inner superstar as you take center stage and sing your heart out to your favorite songs. Our Piano Karaoke event provides a unique twist on traditional karaoke by offering live piano accompaniment. Feel the thrill of being backed by a professional pianist, adding a touch of elegance and authenticity to your vocal performance.
DANi iVORY, a sensational pianist with a wealth of experience, will be leading the musical journey throughout the evening. Her versatility and mastery of the piano make her the perfect accompaniment to your vocal talents. Whether you're a seasoned performer or a rookie singer, this event is designed for everyone, creating an inclusive and supportive atmosphere for all participants.
Showcase Your Singing Skills
At The Gamers Gallery, we believe that everyone deserves a chance to shine. Piano Karaoke w/DANi iVORY offers you the platform to showcase your singing skills and captivate the audience with your talent. From power ballads to pop hits, rock anthems to soulful melodies, our extensive song library caters to a wide range of musical preferences.
Choose from an array of songs from different genres and eras, and let your voice soar as the piano accompanies your every note. Whether you prefer to belt out a high-energy tune or serenade the crowd with a heartfelt ballad, our event provides the ideal stage to express yourself artistically and connect with fellow music enthusiasts.
Book Your Spot Today
Secure your spot now for the most exciting musical event of the year. Piano Karaoke w/DANi iVORY promises a night of laughter, applause, and shared passion for music. Gather your friends, family, or co-workers and prepare for an evening that will keep you talking for weeks to come.
Visit our website or contact us directly to reserve your place and receive more information about the event. Our friendly and dedicated team will ensure that your experience at The Gamers Gallery is nothing short of exceptional.
Connect with The Gamers Gallery
Stay up to date with the latest news, events, and promotions from The Gamers Gallery by subscribing to our newsletter and following us on social media. We strive to create a vibrant and engaging community where gamers and music lovers can come together and share their passion.
Join us at The Gamers Gallery for Piano Karaoke w/DANi iVORY, where music, gaming, and unforgettable experiences collide. Let the melodies guide you, the piano inspire you, and the magic of karaoke unite us all. Prepare for a night of pure entertainment and discover the joy of PIANO KARAOKE like never before.