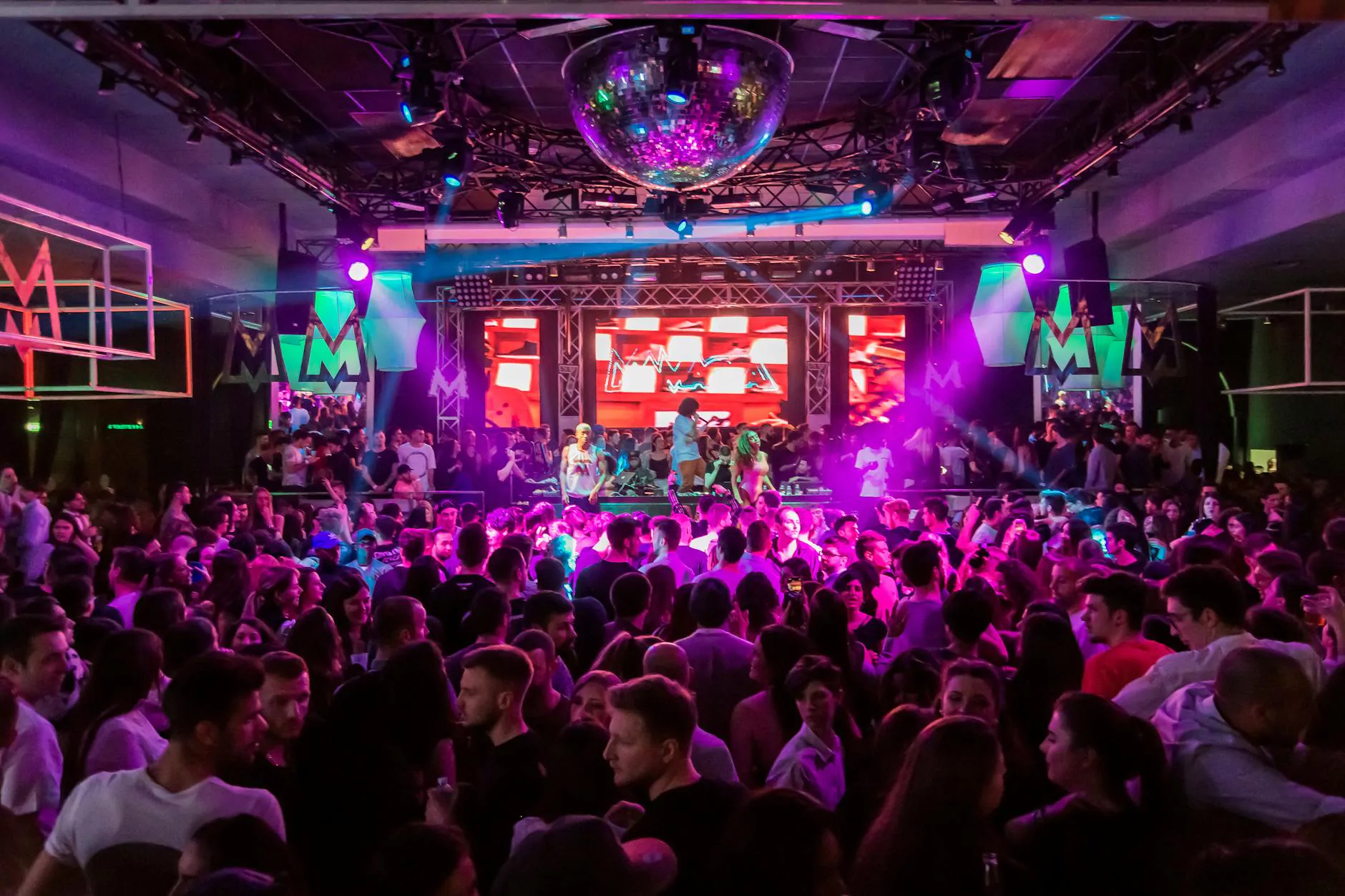 The Gamers Gallery Presents: Tim Andrews Band
Welcome to The Gamers Gallery, where we bring you the most exciting and electrifying musical performances. Join us for an unforgettable night with the Tim Andrews Band. Prepare to be blown away as our talented musicians deliver soulful tunes and energetic vibes, ensuring an experience like no other.
Experience the Energy
At The Gamers Gallery, we believe in providing our audience with top-notch entertainment. The Tim Andrews Band is renowned for their spine-tingling performances that captivate audiences from start to finish. The band's unique sound combines elements of rock, blues, and soul, creating an experience that transcends genres. Join us and witness the power and magnetism of the Tim Andrews Band firsthand.
Immerse in Soulful Melodies
Prepare to be transported to a world of soulful melodies as the Tim Andrews Band takes the stage. Their perfectly crafted songs will tug at your heartstrings and leave you craving more. From powerful ballads to foot-stomping anthems, their diverse repertoire has something for every music lover.
Unforgettable Performances
The Tim Andrews Band is known for their high-energy performances that leave audiences in awe. The band members bring their undeniable passion and unmatched talent to the stage, creating an electric atmosphere you won't want to miss. Be prepared to dance, sing along, and lose yourself in the music as the Tim Andrews Band delivers a show like no other.
Meet the Band
Behind the mesmerizing performances of the Tim Andrews Band are a group of incredibly talented musicians. Led by Tim Andrews himself, the band members bring a wealth of experience and expertise to each performance. Their passion for music shines through in every note, and their chemistry on stage is palpable.
Tim Andrews, the frontman of the band, is an accomplished singer and songwriter known for his powerful vocals and soul-stirring lyrics. With a career spanning over a decade, Tim has honed his craft and established himself as one of the most captivating performers in the music industry. His mesmerizing stage presence and magnetic personality leave audiences enchanted.
Backing Tim Andrews is a band of extraordinary musicians. From the heart-thumping beats of the drummer to the soulful melodies of the keyboardist, each member contributes their unique talents to create a harmonious and unforgettable experience for the audience.
Join Us for an Incredible Experience
Don't miss the opportunity to witness the Tim Andrews Band live at The Gamers Gallery. Whether you're a die-hard fan or new to their music, you'll be blown away by the band's energy, passion, and awe-inspiring performances. Get ready for a night filled with soul-stirring melodies and rocking tunes.
Tickets for the Tim Andrews Band's upcoming performance at The Gamers Gallery are available for purchase now. Don't wait! Secure your spot and be part of a musical experience that will leave you wanting more.
Stay Updated
Stay up-to-date with the latest news, updates, and upcoming events at The Gamers Gallery. Sign up for our newsletter and follow us on social media to never miss out on exciting performances, exclusive offers, and behind-the-scenes insights.
Contact Us
If you have any questions, inquiries, or feedback regarding the Tim Andrews Band or any other events at The Gamers Gallery, our friendly team is here to assist you. Reach out to us via phone or email, and we'll get back to you promptly.
Thank you for choosing The Gamers Gallery, your ultimate destination for extraordinary live music experiences. Get ready for an unforgettable night with the Tim Andrews Band!