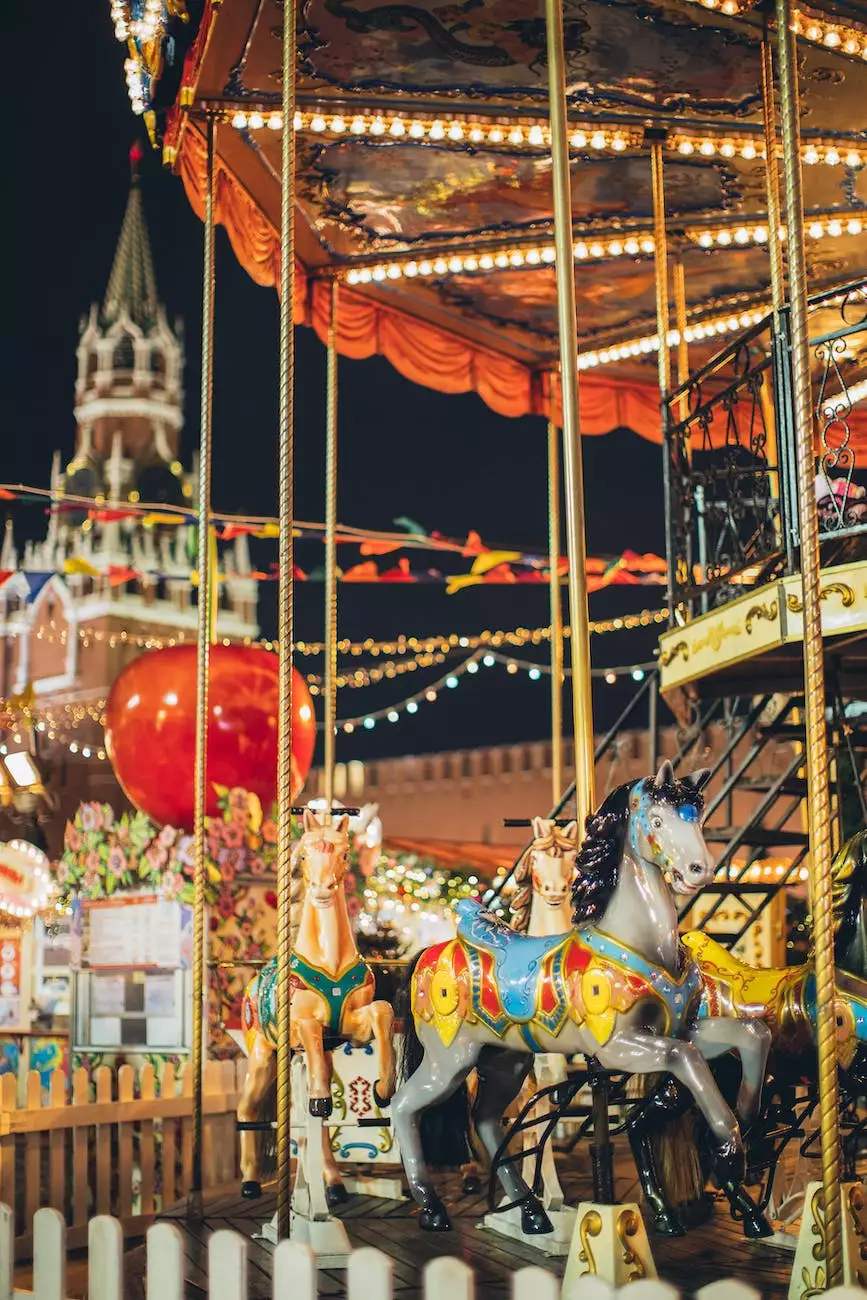 Welcome to The Gamers Gallery's page dedicated to Cirqus Voltaire (pin) — 1997. Here, you will find detailed information about this iconic pinball machine, its history, features, and gameplay. Join our community of pinball enthusiasts and explore our extensive collections in Detroit, MI.
History of Cirqus Voltaire
Cirqus Voltaire was released as a pinball machine in 1997 by Bally. Designed by the talented artist and designer, John Popadiuk, this game quickly became a favorite among pinball lovers across the globe. Its unique circus theme, vibrant artwork, and engaging gameplay made it a standout hit during its time.
The concept of Cirqus Voltaire revolves around the player becoming an aspiring magician who aims to join the famous circus and impress the Ringmaster, Cirqus Voltaire. Throughout the game, players are challenged with various circus-related tasks, including hitting targets, earning jackpot shots, and completing modes to advance in the game and achieve the highest score.
Features and Gameplay
Cirqus Voltaire offers an array of exciting features that enhance the gameplay and provide players with a thrilling experience. The game features a challenging and rewarding rule set, ensuring that players are always engaged and striving for higher scores.
One of the standout features of Cirqus Voltaire is the Ringmaster's mini-playfield. This interactive feature adds an extra level of excitement, with a spinning disk that players must hit to progress in the game. The mini-playfield adds a dynamic element to the gameplay, requiring precision and skill to master.
In addition to the mini-playfield, Cirqus Voltaire includes various ramps, targets, drop targets, and an intricate set of loops that provide fast-paced action. The game's diverse range of shots and objectives keeps players engaged, ensuring that every game is filled with excitement and challenge.
Join Our Pinball Community
At The Gamers Gallery, we are passionate about pinball and providing a platform for pinball enthusiasts to connect, share, and explore their love for this timeless game. Join our vibrant community in Detroit, MI, and experience the thrill of playing classic pinball machines like Cirqus Voltaire.
Our gallery is home to an extensive collection of pinball machines, featuring iconic titles from various eras. Whether you are a seasoned player or new to pinball, our friendly and knowledgeable staff are here to help you navigate our collection and enjoy the ultimate pinball experience.
Experience the excitement of Cirqus Voltaire and other classic pinball machines while connecting with fellow enthusiasts. Become a member of our community and gain access to exclusive events, tournaments, and special offers.
Explore Our Pinball Collections
In addition to Cirqus Voltaire, The Gamers Gallery offers an impressive array of pinball machines for players to discover and enjoy. Our collections include both vintage and modern machines, ensuring there is something for everyone.
Step into our gallery and explore a world of pinball classics, from the iconic Williams machines of the 90s to modern releases from Stern Pinball. Immerse yourself in the nostalgia of the past or discover the latest innovations in pinball technology.
Our dedicated team curates our collection with great care, ensuring that we have a diverse range of machines that cater to various tastes and preferences. Whether you are a fan of classic themes, licensed games, or cutting-edge designs, you will find something to captivate your interest at The Gamers Gallery.
Conclusion
Cirqus Voltaire (1997) is a pinball machine that combines captivating artwork, engaging gameplay, and a thrilling circus theme. Join The Gamers Gallery's community of pinball enthusiasts and immerse yourself in the world of Cirqus Voltaire and other timeless classics. Explore our extensive collections in Detroit, MI, and experience the magic of pinball like never before.