Future Spa (pinball) — 1979 - The Original Arcade Bar
Jul 19, 2018
Arcade Games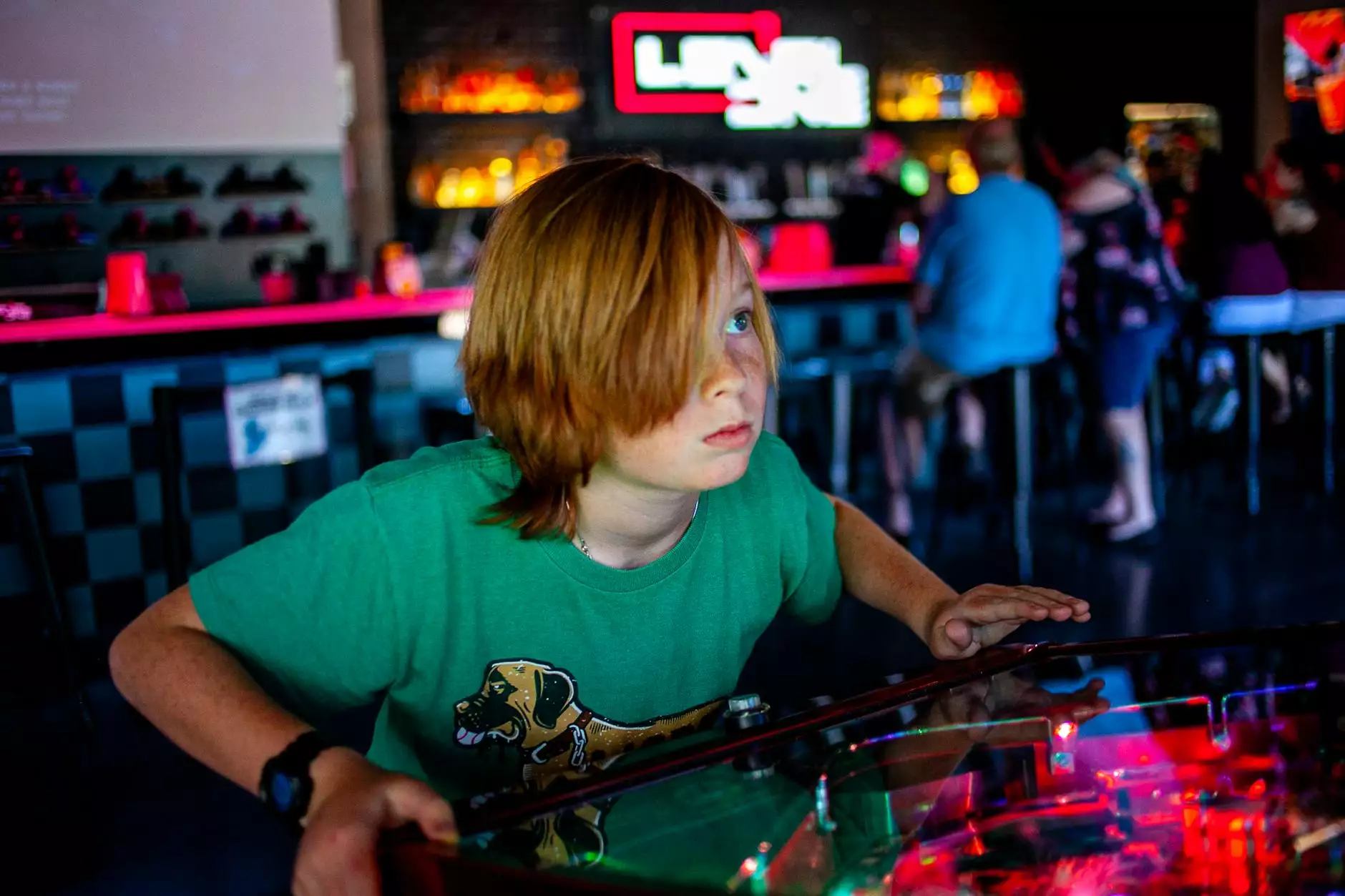 Introduction
Welcome to The Gamers Gallery, the ultimate destination for arcade enthusiasts! Immerse yourself in a world of classic pinball machines. Join us at our New York Chelsea Gallery and experience the nostalgia of the 1979 pinball masterpiece, Future Spa.
Discover Future Spa at The Gamers Gallery
At The Gamers Gallery, we take pride in recreating the authentic arcade experience. Our collection features a wide range of vintage pinball machines, including the iconic Future Spa from 1979. This timeless game holds a special place in the hearts of pinball enthusiasts and continues to captivate new players with its unique gameplay.
The Golden Era of Pinball
The 1970s marked the golden era of pinball, with machines becoming more complex and exciting. Future Spa perfectly embodies the spirit of this era. Designed by the renowned pinball manufacturer, Bally, Future Spa takes players on a cosmic journey through a futuristic spa resort. Its vibrant artwork, mesmerizing lights, and captivating sounds make it a true gem of its time.
Gameplay and Features
Future Spa challenges players to navigate through various obstacles and targets while accumulating points. The game incorporates a unique lane-change feature, allowing players to control the ball's path and strategically aim for higher scores. With each shot, you'll experience the thrill of perfectly timed flips and hit targets. The nostalgic chimes and satisfying clunks of the pinball hitting bumpers add an extra layer of excitement.
Relive the Thrills of the Past
At The Gamers Gallery, we believe in preserving the rich history of arcade gaming. Our meticulously maintained Future Spa machine provides an authentic and immersive experience that transports you back to the heyday of pinball. Whether you are an experienced player or new to pinball, Future Spa guarantees hours of fun and entertainment.
Visit The Gamers Gallery - New York Chelsea Gallery
If you are in search of an exceptional arcade bar experience, look no further than The Gamers Gallery located in the heart of New York's Chelsea district. Our arcade bar offers a welcoming and vibrant atmosphere where you can socialize, relax, and play your favorite pinball games, such as Future Spa.
Unparalleled Collection
In addition to Future Spa, The Gamers Gallery showcases an extensive collection of vintage pinball machines, all carefully curated to provide a diverse and memorable experience for our visitors. From classic games to rare finds, our gallery has something for everyone.
Expertly Maintained Machines
Our dedicated team of technicians ensures that all our pinball machines, including Future Spa, are kept in top-notch condition. We prioritize regular maintenance and calibration to guarantee a smooth and enjoyable gameplay experience. You can be confident that each game at The Gamers Gallery delivers the authentic feel and excitement of the original machines.
Community and Tournaments
The Gamers Gallery isn't just a place to play pinball – it's a community of like-minded enthusiasts. Join us for regular tournaments, where you can showcase your pinball skills and compete against other passionate players. Share your love for the game, make new friends, and create lasting memories.
Plan Your Visit to The Gamers Gallery
Ready to experience the unforgettable joy of pinball gaming? We invite you to visit The Gamers Gallery in the heart of New York Chelsea Gallery. Get lost in the world of classic arcade fun and immerse yourself in the excitement of Future Spa and many other fantastic pinball machines. Step back in time and rediscover the magic of pinball at The Gamers Gallery!