Barcade® Infant Baby Jumpsuit
Nov 5, 2020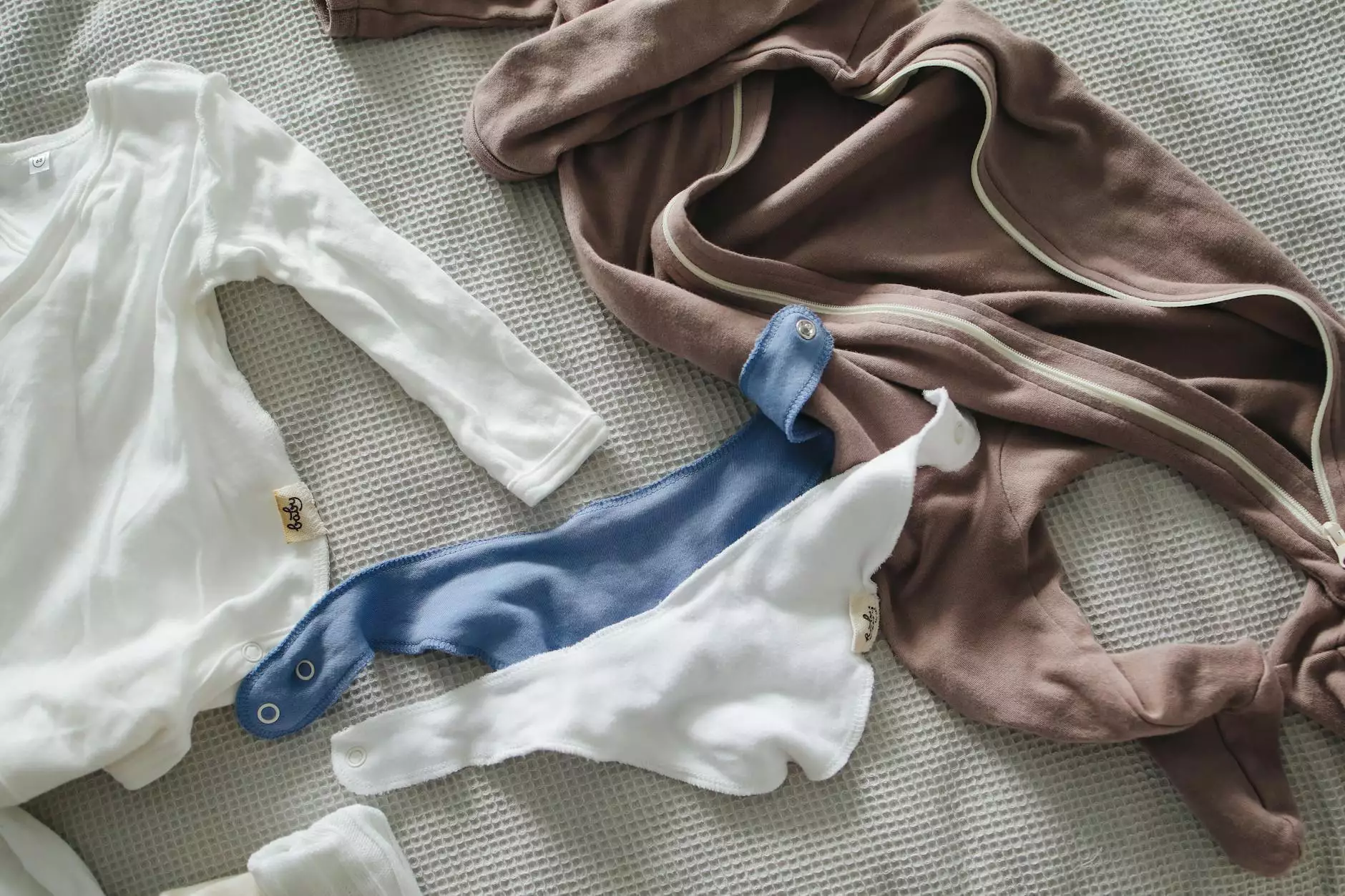 Welcome to The Gamers Gallery, where we cater to the gaming needs of every member of your family, including your little ones! Introducing the Barcade® Infant Baby Jumpsuit, the perfect outfit for your little gaming enthusiast. Our jumpsuit is designed with comfort and style in mind, ensuring that your baby is always ready for gaming adventures.
Comfortable and Stylish
At The Gamers Gallery, we understand the importance of comfort for your baby's clothing. That's why our Barcade® Infant Baby Jumpsuit is made from high-quality, soft fabric that will keep your little one cozy all day long. The jumpsuit features a relaxed fit and easy snap closures for hassle-free dressing and diaper changes.
Not only is our jumpsuit comfortable, but it's also incredibly stylish. We offer a range of designs inspired by popular games, ensuring that your baby looks super cool while representing their favorite characters or consoles. Whether it's a Mario-inspired jumpsuit or a design featuring iconic gaming symbols, we have something for every gaming family.
Quality and Durability
When it comes to baby clothing, durability is key. We've crafted the Barcade® Infant Baby Jumpsuit with utmost care and attention to detail, ensuring that it can withstand all the adventures your baby embarks on. Our jumpsuit is made to last, so you can rest assured that it will endure all the crawling, playing, and gaming sessions your little one enjoys.
Each jumpsuit is carefully stitched and reinforced, guaranteeing its longevity. We believe in providing you with the best quality products, and our jumpsuit is no exception. It's designed to be both functional and durable, so you can enjoy it for years to come or even pass it down to future gaming enthusiasts in your family.
Available in Various Sizes and Designs
We understand that every baby is unique and grows at their own pace. That's why our Barcade® Infant Baby Jumpsuit is available in a range of sizes, ensuring the perfect fit for your little one. From newborns to toddlers, we have you covered!
In addition to the wide range of sizes, we also offer a variety of designs to suit your personal preferences. Whether you're a fan of retro games or the latest consoles, we have a jumpsuit design that will make your baby's outfit truly special. Let your little one showcase their gaming spirit with our stylish and adorable jumpsuits.
Shop with Confidence
At The Gamers Gallery, we are dedicated to providing you with the best online shopping experience. When you purchase the Barcade® Infant Baby Jumpsuit, you can shop with confidence knowing that you'll receive a high-quality product that exceeds your expectations.
Our customer support team is always ready to assist you with any questions or concerns you may have. We offer secure payment options and fast shipping, ensuring that your jumpsuit arrives at your doorstep in no time. Plus, we have a hassle-free return policy, so if you're not satisfied with your purchase, we'll make it right!
Get Your Barcade® Infant Baby Jumpsuit Today!
Don't miss out on the opportunity to dress your little one in style with our Barcade® Infant Baby Jumpsuit. Get them ready for gaming adventures from an early age and create lasting memories.
Shop now at The Gamers Gallery and add the perfect gaming outfit to your baby's wardrobe. With our comfortable, stylish, and durable jumpsuit, your little one will be the coolest gamer in town!