About The Gamers Gallery
Jun 29, 2022
About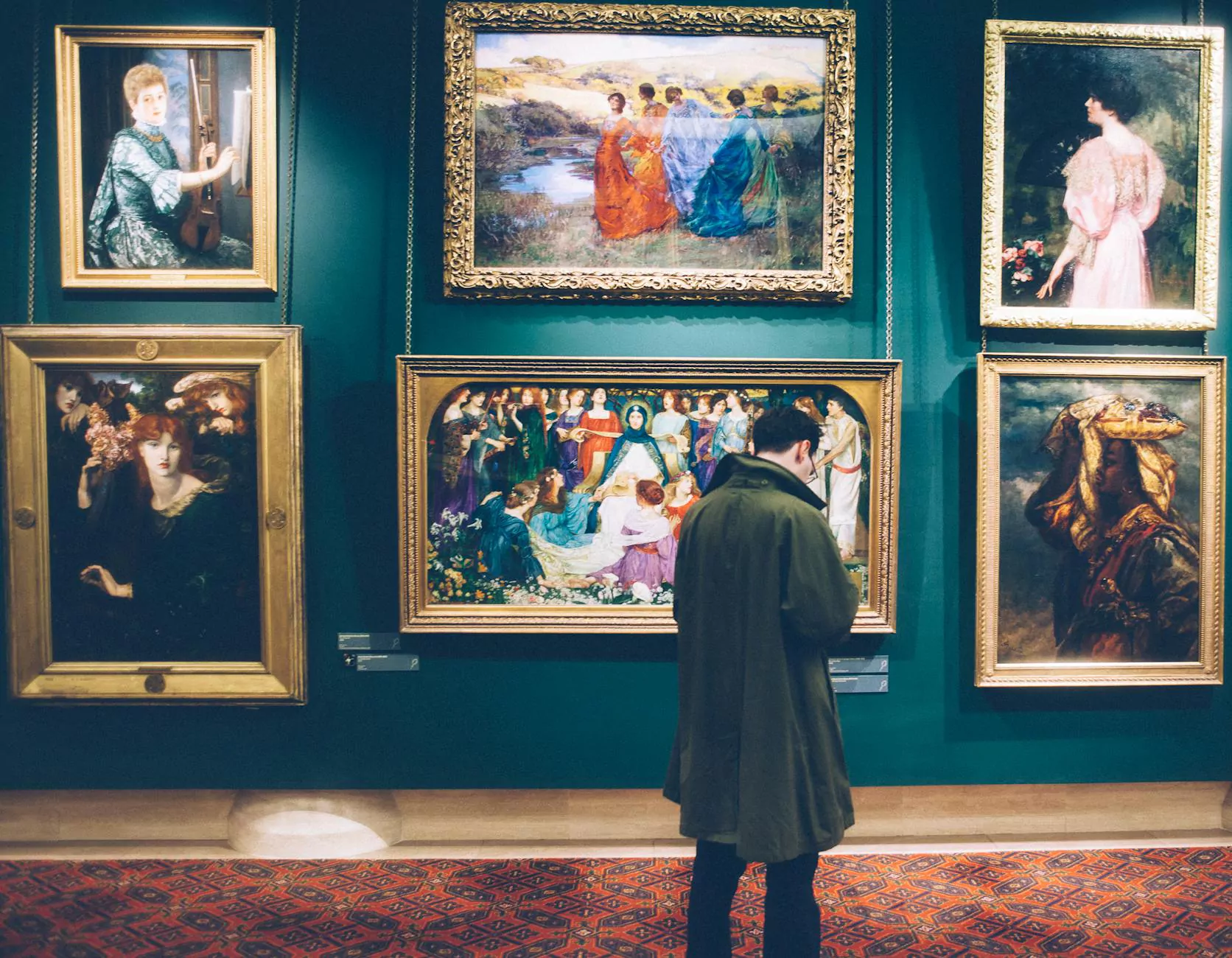 Our Passion for Gaming
At The Gamers Gallery, we are more than just a gaming website - we are a haven for gamers. Our love for gaming runs deep, and we strive to provide a platform where fellow gamers can indulge in their passion, connect with others, and explore the diverse gaming universe.
An Extensive Game Collection
With an impressive collection of games spanning various genres and platforms, The Gamers Gallery ensures that every gamer can find their perfect match. From action-packed adventures to strategy simulations, we curate a wide selection to cater to different preferences and interests. Our dedication to delivering high-quality gaming experiences is evident in the carefully curated titles we offer.
A Commitment to Exceptional Gaming Experiences
We go above and beyond to create exceptional gaming experiences for our users. Our team of experienced gamers understands the needs and desires of the community, constantly striving to provide a platform that meets and exceeds expectations. By placing a strong emphasis on user satisfaction, we have built a reputation for delivering unparalleled gaming experiences.
Meet Our Dedicated Team
Behind The Gamers Gallery is a brilliant team of gaming enthusiasts, experts, and professionals. Our team combines their expertise to curate the best gaming content, write insightful articles, and provide valuable recommendations. We are passionate about sharing our knowledge and ensuring that gamers have access to accurate information and useful resources.
Our Services
The Gamers Gallery offers a range of services to enhance your gaming experience. These include:
Gaming News Updates: Stay informed about the latest industry news, game releases, and updates on our platform.
Game Reviews: Get detailed, unbiased reviews of popular and upcoming games, helping you make informed decisions.
Community Forums: Engage with fellow gamers, discuss your favorite titles, and exchange valuable insights.
Gaming Guides: Access comprehensive guides and walkthroughs to enhance your gameplay and overcome challenges.
Social Features: Connect with other gamers, build friendships, and participate in community events.
Why Choose Us?
When it comes to gaming, The Gamers Gallery stands out from the crowd. Here's why:
Unparalleled Coverage
Our team diligently monitors the gaming industry, ensuring we provide comprehensive coverage that keeps you informed about the latest trends, releases, and updates. We strive to be a reliable source of gaming information and pride ourselves on offering diverse and detailed content.
Expert Insights
With our team's deep understanding of the gaming landscape, we offer expert insights and analysis. We critically evaluate games, explore their mechanics, and delve into the storytelling aspects to provide you with valuable perspectives that go beyond surface-level reviews.
Engaging Community
At The Gamers Gallery, we believe that gaming is inherently social. Through our vibrant community forums and social features, we foster a sense of belonging and provide a platform for gamers to connect, share experiences, and learn from one another.
User-Focused Approach
Our commitment to our users is unwavering. We prioritize your needs and interests, continuously enhancing our platform with user feedback in mind. Your satisfaction is central to our mission, and we constantly strive to provide you with the best possible gaming experiences.
Join The Gamers Gallery Today
Are you ready to embark on an immersive gaming journey? Join The Gamers Gallery today and become part of our vibrant community. Experience the thrill of gaming, connect with like-minded individuals, and stay up-to-date with the latest industry news. Discover what makes us a leading destination for gamers worldwide!