Check Card Balance at The Gamers Gallery
Feb 6, 2022
Admission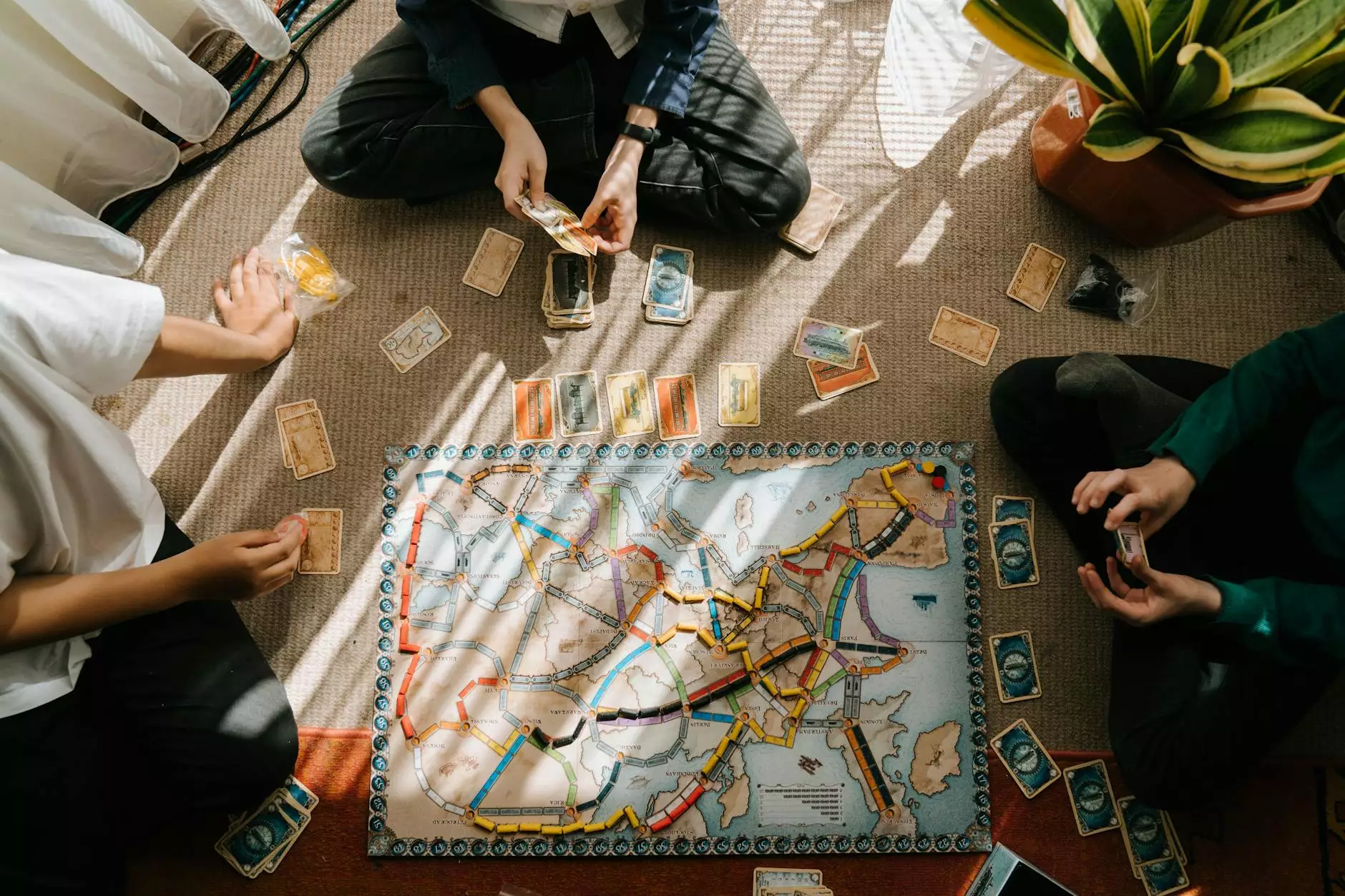 Welcome to The Gamers Gallery, your ultimate destination for all things gaming. We understand the importance of keeping track of your gaming card balance. Our dedicated team has created a seamless process through which you can easily check the balance on your gaming card.
Why Check Your Card Balance?
Knowing your card balance is vital to ensure uninterrupted gaming experiences. By staying updated with your balance, you can plan your gaming sessions, make informed purchases, and avoid any unexpected disruptions that may arise due to insufficient funds on your card.
How to Check Your Card Balance
At The Gamers Gallery, we strive to make the process of checking your card balance as simple and convenient as possible. Follow these steps to retrieve your card balance:
Visit our website at http://thegamersgallery.com.
Navigate to the "Card Balance" section.
Enter your unique card number, which can be found on the back of your gaming card.
Click the "Check Balance" button.
Voila! In just a few quick and easy steps, you'll have access to your current card balance.
Benefits of Checking Your Card Balance Online
Checking your card balance online offers numerous advantages:
Convenience: With our online platform, you can check your card balance from the comfort of your own home, at any time that suits you.
Real-Time Updates: Our system provides you with real-time updates, ensuring that you have the most accurate balance information.
Transaction History: Apart from the current balance, you can also view your transaction history, keeping track of your spending and rewards.
Notifications: Opt-in for email or SMS notifications to receive alerts about low balances, promotions, and exclusive offers.
Secure and Reliable: Our website and systems are designed with your security in mind. Rest assured that your personal information and card details are protected.
Common Questions About Checking Card Balance
Can I Check My Card Balance In-Store?
Yes, you can check your card balance in-store by visiting any of The Gamers Gallery locations. Our friendly staff will be happy to assist you with retrieving your current balance.
What Should I Do If My Card Balance is Low?
If your card balance is running low, you have several options:
Add Funds: Visit The Gamers Gallery store or our website to reload funds onto your card.
Redeem Rewards: Check out our rewards program to see if you have any points that can be redeemed for discounts or additional gaming credit.
Gift Cards: Consider purchasing a gift card for yourself or someone else to top up your balance.
How Often Should I Check My Card Balance?
We recommend checking your card balance periodically, especially before making any significant purchases. By staying informed, you can always enjoy a hassle-free gaming experience.
Conclusion
At The Gamers Gallery, we prioritize your gaming convenience and satisfaction. Easily check your card balance online to ensure a smooth gaming experience, plan your purchases, and maximize your gaming enjoyment. With our secure and user-friendly platform, you are just a few clicks away from accessing all the information you need. Stay in control of your gaming finances and never miss a moment of excitement at The Gamers Gallery.