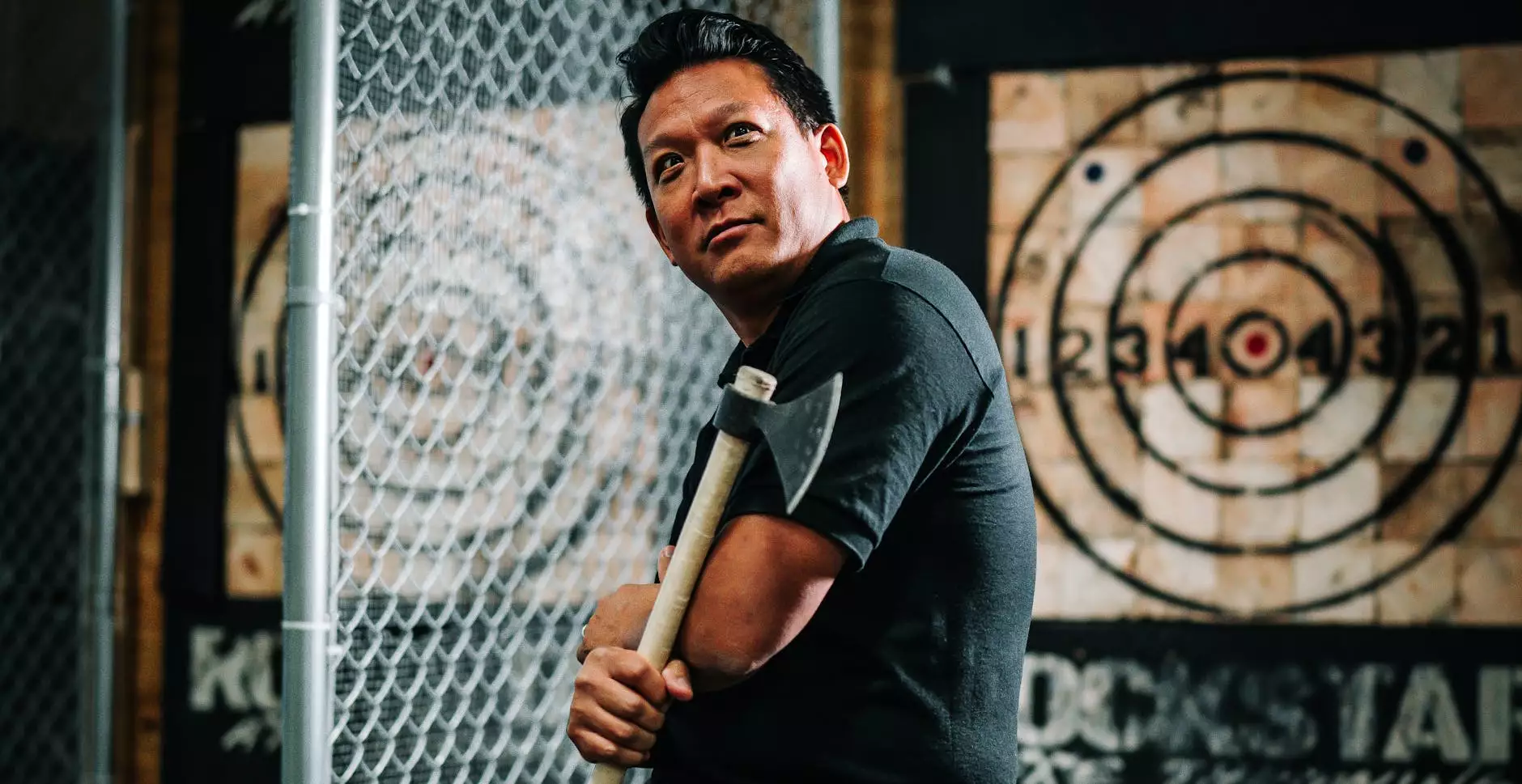 Experience the Thrill of Axe Throwing at The Gamers Gallery
Welcome to The Gamers Gallery, the premier destination for axe throwing enthusiasts. If you're looking for an exciting and unique activity that combines adrenaline, precision, and a touch of friendly competition, then axe throwing is the perfect choice for you. Our state-of-the-art facility and expert instructors make axe throwing accessible to everyone, regardless of skill level or previous experience.
What is Axe Throwing?
Axe throwing is a recreational sport that involves throwing a small axe at a target, similar to how one would throw darts. It is an ancient practice with roots in lumberjack competitions and has gained popularity as a thrilling recreational activity in recent years. Participants aim to hit a bullseye on the target and score points based on their accuracy.
Why Choose The Gamers Gallery for Axe Throwing?
At The Gamers Gallery, we are passionate about providing the best axe throwing experience for our customers. Here's why you should choose us:
State-of-the-Art Facility: Our facility is equipped with modern throwing lanes, expertly designed to ensure a safe and enjoyable experience for everyone.
Experienced Instructors: Our team of experienced instructors will guide you through the basics of axe throwing, providing helpful tips and techniques to improve your skills and enhance your throwing technique.
Competitive Fun: Whether you're looking for a fun outing with friends, a unique team-building activity, or even a competitive league, The Gamers Gallery has options for everyone. Join one of our leagues or challenge your friends to see who can hit the bullseye with the most precision.
Social Environment: Axe throwing at The Gamers Gallery is not just about the sport itself, but also about fostering a social environment where participants can interact, have fun, and create lasting memories.
Accessible to Everyone: Regardless of your age, gender, or fitness level, axe throwing can be enjoyed by anyone and everyone. Our experienced staff will provide guidance and ensure a safe experience for all participants.
Book Your Axe Throwing Session at The Gamers Gallery Today!
Ready to experience the thrill of axe throwing? Book your session at The Gamers Gallery today and make unforgettable memories with your friends, family, or colleagues. Whether you're a beginner or an experienced axe thrower, our expert instructors will help you sharpen your skills and have a blast in the process.
Visit our website to check availability, explore our pricing options, and secure your spot. Don't miss out on the opportunity to participate in this exciting and rapidly growing recreational activity. Join us at The Gamers Gallery for an unforgettable axe throwing experience!