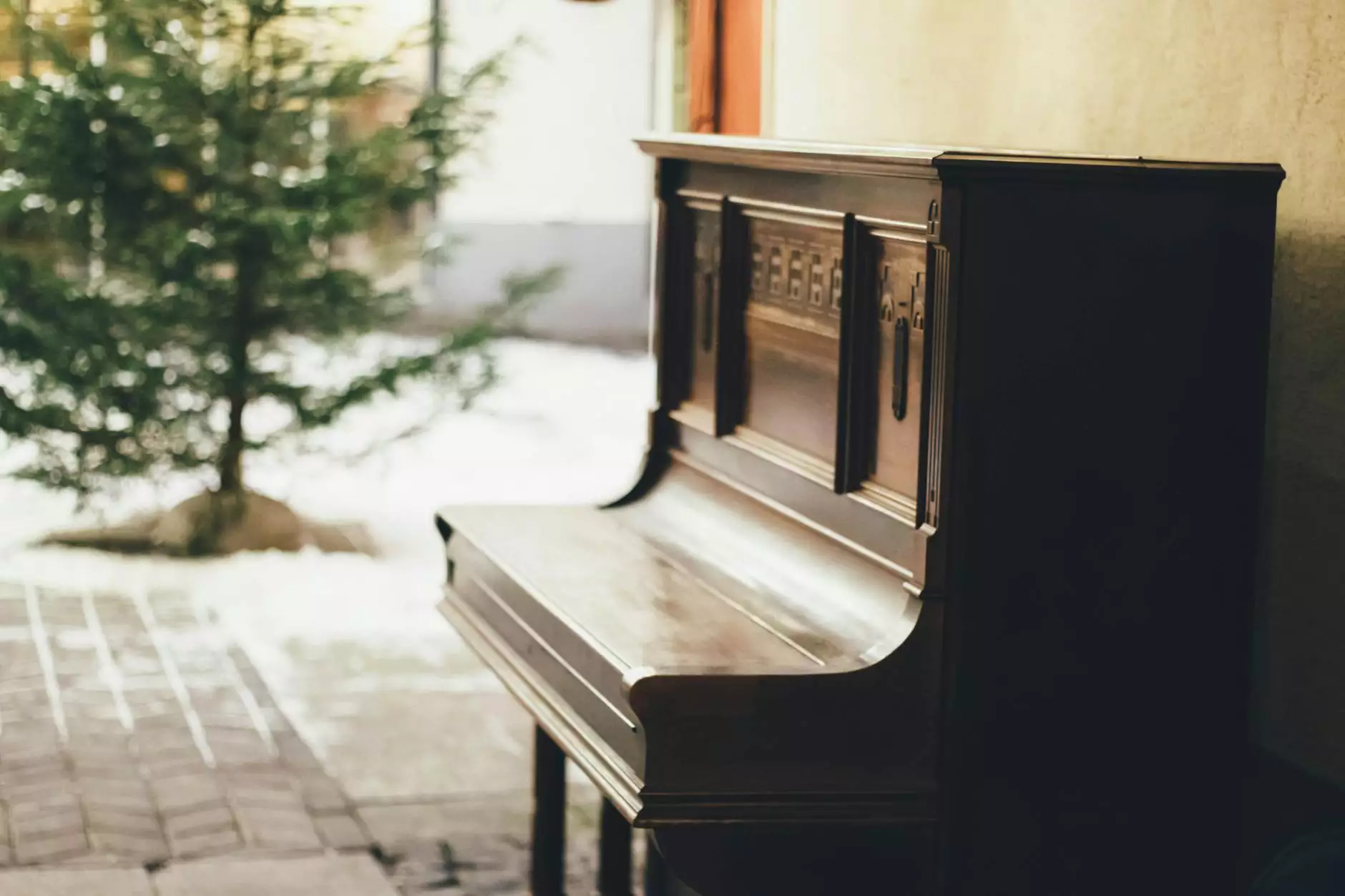 Join us for an Amazing Night of Piano Karaoke at The Gamers Gallery
Welcome to The Gamers Gallery! We are thrilled to invite you to an extraordinary event that will bring together the love for music, the joy of karaoke, and the elegance of the piano. Prepare to embark on a night that will leave you feeling inspired and uplifted. Our highly talented pianist, Katie Pederson, will lead you through an unforgettable piano karaoke experience that you won't find elsewhere.
Event Details
Event: PIANO KARAOKE w/Katie Pederson
Date: August 24, 2023
Time: 7:00 PM - 10:00 PM
Location: The Gamers Gallery
Address: 123 Main Street, City, State
The Ultimate Piano Karaoke Experience
At The Gamers Gallery, we strive to provide unique and exceptional events that go beyond ordinary entertainment. Our Piano Karaoke event with Katie Pederson is a testament to our commitment to delivering extraordinary experiences to our guests.
Imagine a night where you can showcase your vocal talents while being accompanied by the mesmerizing sounds of a grand piano. Whether you are a seasoned performer or a first-time karaoke enthusiast, this event is for you. It's an opportunity to let your voice shine, express your emotions, and connect with fellow music lovers.
Unleash Your Inner Superstar
No matter your musical preferences or singing style, our Piano Karaoke event allows you to pick from a wide selection of songs for your performance. From timeless classics to chart-topping hits, our extensive song library has something for everyone.
The stage will be set, the lights will be dimmed, and all eyes will be on you as you take the spotlight. Our professional audio system guarantees outstanding sound quality, ensuring that every note you hit will resonate with the audience. And with the elegant touch of Katie Pederson's piano skills, your karaoke experience will be elevated to new heights.
Connect and Share the Joy of Music
Music has the power to bring people together, and what better way to connect than through the universal language of melody and rhythm? Our Piano Karaoke event provides a welcoming and inclusive environment where you can bond with fellow music enthusiasts, make new friends, and celebrate the magic of music.
Whether you are attending with friends, family, or coming solo, you'll find a vibrant and supportive community where everyone is encouraged to share their passion for music. Expect an atmosphere filled with laughter, applause, and the occasional surprise guest performance.
Book Your Spot Today
Don't miss out on this extraordinary event. Secure your spot for Piano Karaoke w/Katie Pederson at The Gamers Gallery today. Join us and be part of an evening that will be etched in your memories for years to come.
For ticket prices, availability, and more information, please visit our website or contact our friendly staff. We can't wait to welcome you to The Gamers Gallery and share this unique musical experience together!
Conclusion
Experience the joy of piano karaoke like never before at The Gamers Gallery's exclusive event with Katie Pederson. Our dedication to providing unforgettable entertainment for our guests shines through in this extraordinary night filled with music, fun, and unforgettable memories. Secure your spot today and get ready to unleash your inner superstar. Don't miss out on this unique opportunity to connect with fellow music lovers and create lasting memories. Join us on August 24th, 2023, for a night that will leave you feeling inspired and uplifted.