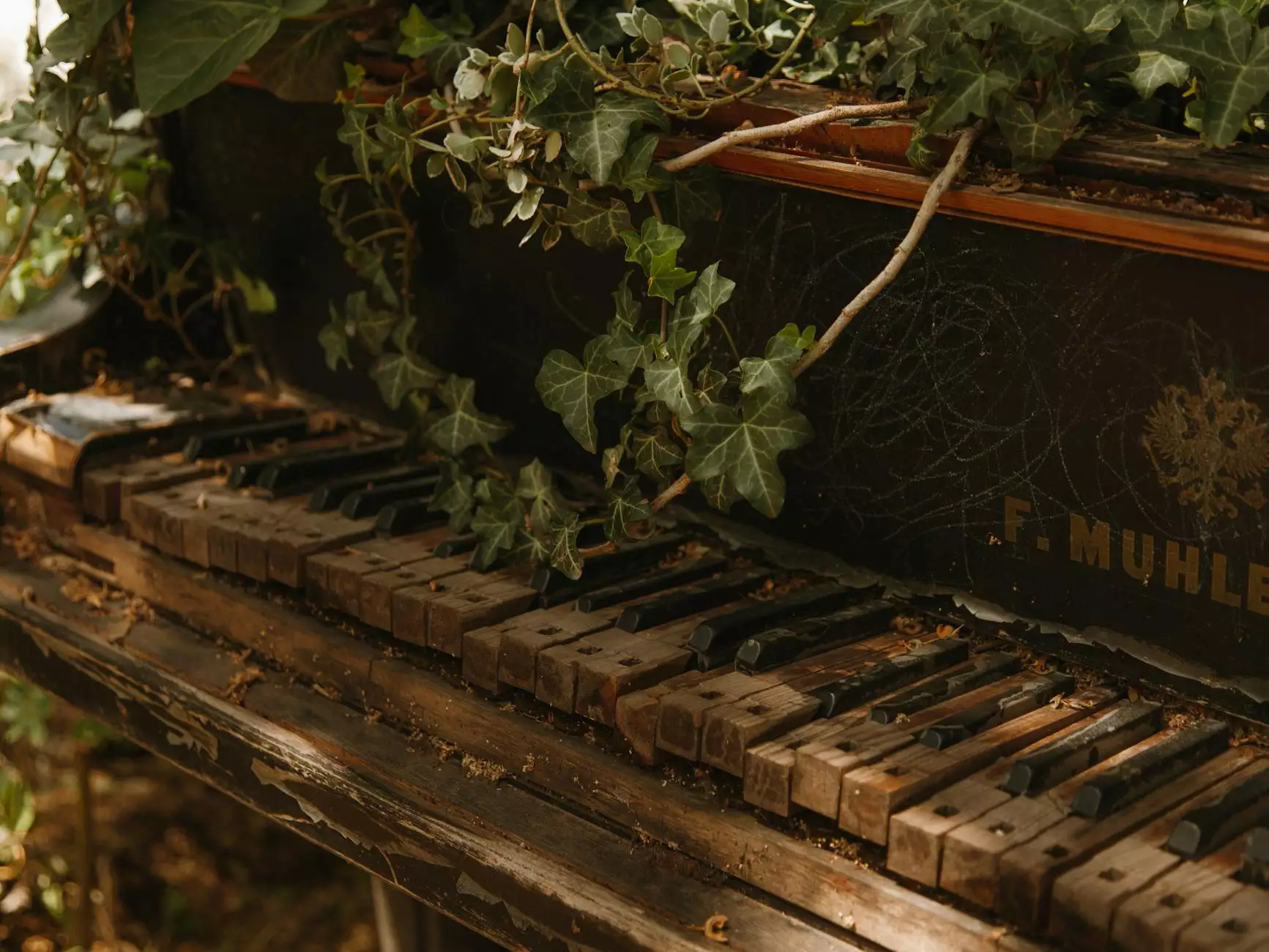 Welcome to The Gamers Gallery, where gaming meets music! We are thrilled to present an incredible event - Piano Karaoke with Nicholas Connell. Get ready to immerse yourself in a night full of musical excitement and unforgettable memories!
Join us for an Enchanting Evening
Mark your calendars for a magical night on October 10, 2023, as Nicholas Connell, a renowned pianist and performer, takes the stage at The Gamers Gallery. This unique concept combines the love for gaming and music, creating an exceptional experience for all attendees.
Unleash Your Musical Talents
Are you ready to showcase your musical skills? Piano Karaoke with Nicholas Connell offers a platform for aspiring musicians, seasoned performers, and music enthusiasts to take center stage. Whether you're an accomplished pianist or a beginner, this event welcomes all levels of talent. It's the perfect opportunity to let your creativity shine and share your passion for music with others.
An Eclectic Song Selection
Our extensive song library ensures there's something for everyone. From classic melodies to chart-topping hits, we've got you covered. Whether you prefer the enchanting tunes of Beethoven or the catchy rhythms of current pop songs, you'll find the perfect song to belt out on our piano karaoke night.
A Welcoming and Supportive Environment
At The Gamers Gallery, we believe in fostering a welcoming and supportive environment for all performers. Our dedicated staff and audience encourage each other, creating a positive atmosphere that boosts confidence and enhances the overall experience. Whether you're performing for the first time or have been on stage numerous times, we guarantee a supportive audience that cheers you on.
Connect and Collaborate
As a gathering place for both gaming and music enthusiasts, The Gamers Gallery offers a unique opportunity to connect and collaborate with like-minded individuals. Exchange musical ideas, form new friendships, and discover potential collaborations that transcend the boundaries of gaming and music.
A Uniquely Interactive Experience
Unlike traditional karaoke, piano karaoke adds an interactive element that takes the experience to a whole new level. With our talented pianist, Nicholas Connell, accompanying you as you sing, you'll feel the thrill of performing alongside a professional musician. This interaction creates an electrifying atmosphere and elevates the excitement of the evening.
Unforgettable Memories and Fun-Filled Nights
Prepare yourself for an evening of laughter, joy, and unforgettable memories. Piano Karaoke with Nicholas Connell at The Gamers Gallery promises to deliver a night of entertainment that transcends expectations. Whether you come to showcase your talent or simply enjoy the performances, you're guaranteed an extraordinary and fun-filled night.
Join Us!
Don't miss out on this extraordinary event! Make sure to mark your calendar and join us at The Gamers Gallery on October 10, 2023, for Piano Karaoke with Nicholas Connell. Bring your friends, family, and music-loving spirit for a night that will leave you smiling and wanting more.
Join The Gamers Gallery for an unforgettable evening of piano karaoke, where gaming and music unite to create an exceptional experience. Get ready to showcase your musical talents, connect with like-minded individuals, and make memories that will last a lifetime. Come and join us on October 10, 2023, for a night you won't want to miss!
Date: October 10, 2023
Location: The Gamers Gallery
Event: Piano Karaoke with Nicholas Connell
Remember to follow us on social media for updates, sneak peeks, and exciting announcements. We can't wait to share this incredible event with all of you!
It's time to let your inner musician shine. See you at Piano Karaoke with Nicholas Connell - an event that will leave you singing, smiling, and wanting more!