Welcome to The Gamers Gallery - Info / Booking
Mar 14, 2018
Attractions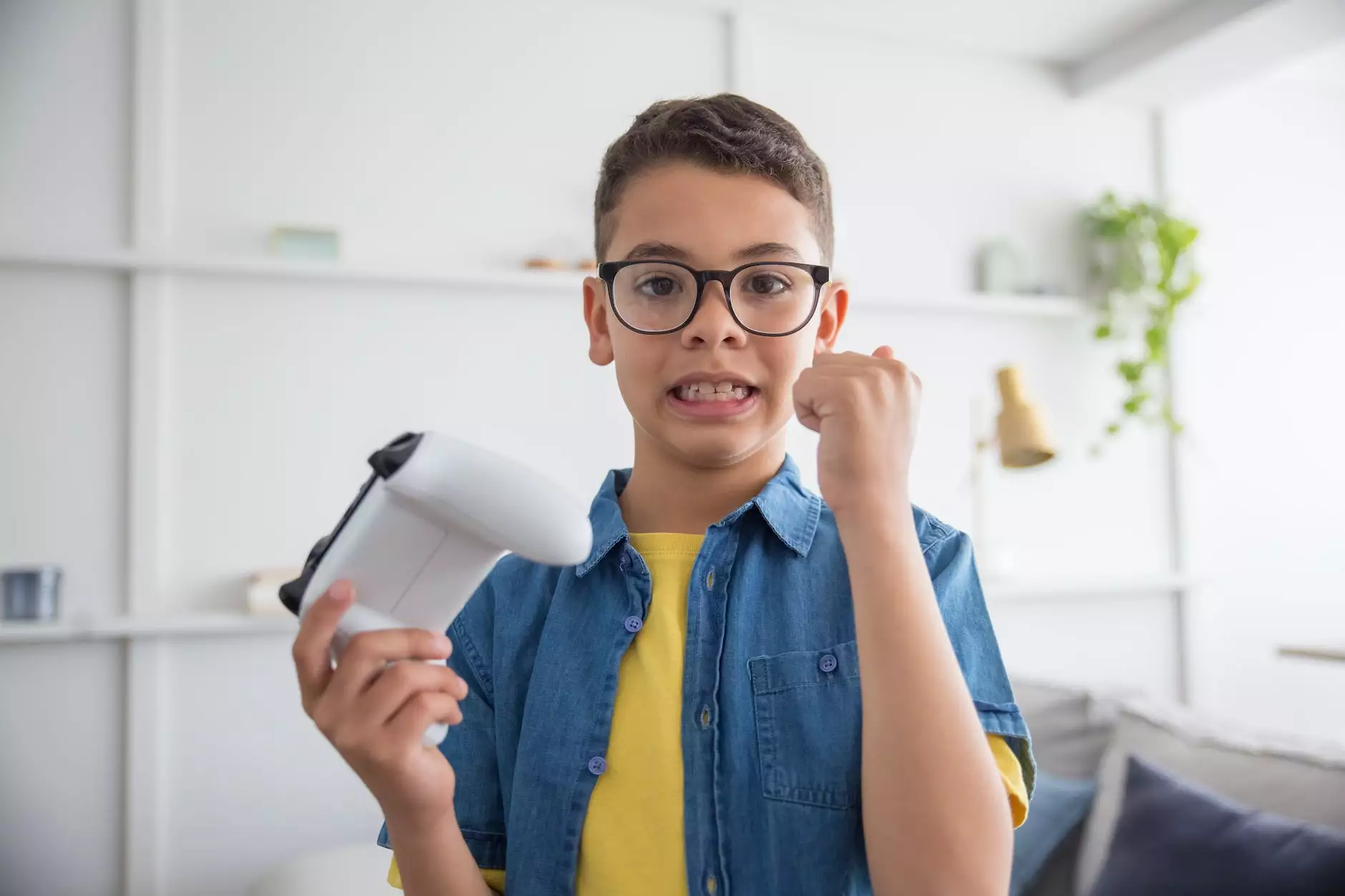 Experience Gaming Paradise at The Gamers Gallery
Welcome to The Gamers Gallery, your ultimate destination for an unparalleled gaming experience. We take pride in providing a world-class gaming facility that caters to gamers of all ages and skill levels. Explore our state-of-the-art gaming center and indulge in a diverse range of gaming options.
About The Gamers Gallery
At The Gamers Gallery, we are passionate about gaming. Our dedicated team of professionals strives to create an environment where gamers can immerse themselves in the latest and greatest games. From cutting-edge consoles to high-performance PCs, we offer top-of-the-line equipment to enhance your gaming experience.
Our gaming facility is designed with comfort and convenience in mind. Experience gaming like never before with our ergonomic gaming chairs, high-resolution displays, and surround sound systems. Whether you are a casual gamer or a hardcore enthusiast, we have everything you need to take your gaming sessions to the next level.
Game Variety and State-of-the-Art Equipment
At The Gamers Gallery, we understand the importance of variety when it comes to gaming. That's why we offer an extensive selection of games across multiple platforms. From action-packed first-person shooters to immersive role-playing adventures, we have something for everyone.
Our gaming center is equipped with the latest gaming consoles, including PlayStation, Xbox, and Nintendo Switch, ensuring you have access to the best titles on the market. Additionally, our high-performance gaming PCs boast powerful processors and cutting-edge graphics cards, enabling you to experience games in stunning detail.
Competitive Gaming and Tournaments
At The Gamers Gallery, we foster a sense of community among gamers. Join us for competitive gaming events and tournaments where you can showcase your skills and compete against fellow gamers. Our state-of-the-art gaming equipment and high-speed internet connection ensure a smooth and lag-free gaming experience.
Participate in our regular tournaments and stand a chance to win exciting prizes and bragging rights. Whether you excel in multiplayer battles or prefer single-player adventures, we have tournaments tailored to various gaming genres and skill levels.
Gaming Lounge and Refreshments
Take a break from intense gaming sessions and unwind in our comfortable gaming lounge. Socialize with fellow gamers, exchange gaming strategies, and share your experiences. Our lounge is the perfect place to relax, recharge, and bond with like-minded individuals who share your passion for gaming.
Enjoy a wide range of refreshments and snacks available at our gaming center. We understand that gaming can build up an appetite, so we offer a menu of delicious treats and beverages to keep you energized throughout your gaming sessions.
Booking Your Gaming Session
Booking a gaming session at The Gamers Gallery is quick and easy. Simply visit our website and navigate to the Bookings page. Select your desired gaming platform, game, and session duration. Our user-friendly interface allows you to choose a convenient time slot that fits your schedule.
Make sure to check out our competitive pricing options and special offers for group bookings. We strive to provide affordable gaming experiences without compromising on quality. Book your gaming session today and immerse yourself in the thrilling world of gaming at The Gamers Gallery!
Contact Us
For any inquiries or assistance, please feel free to reach out to our friendly customer support team. We are here to help you make the most of your gaming experience at The Gamers Gallery. Stay connected with us on social media to stay updated on upcoming events, promotions, and gaming news.
The Gamers Gallery - Your Gaming Haven
Step into The Gamers Gallery and unlock a world of gaming like never before. Join us for an unforgettable gaming adventure that will leave you craving for more. Embrace the thrill, camaraderie, and excitement of gaming at our top-notch facility. Book your gaming session today and let the games begin!