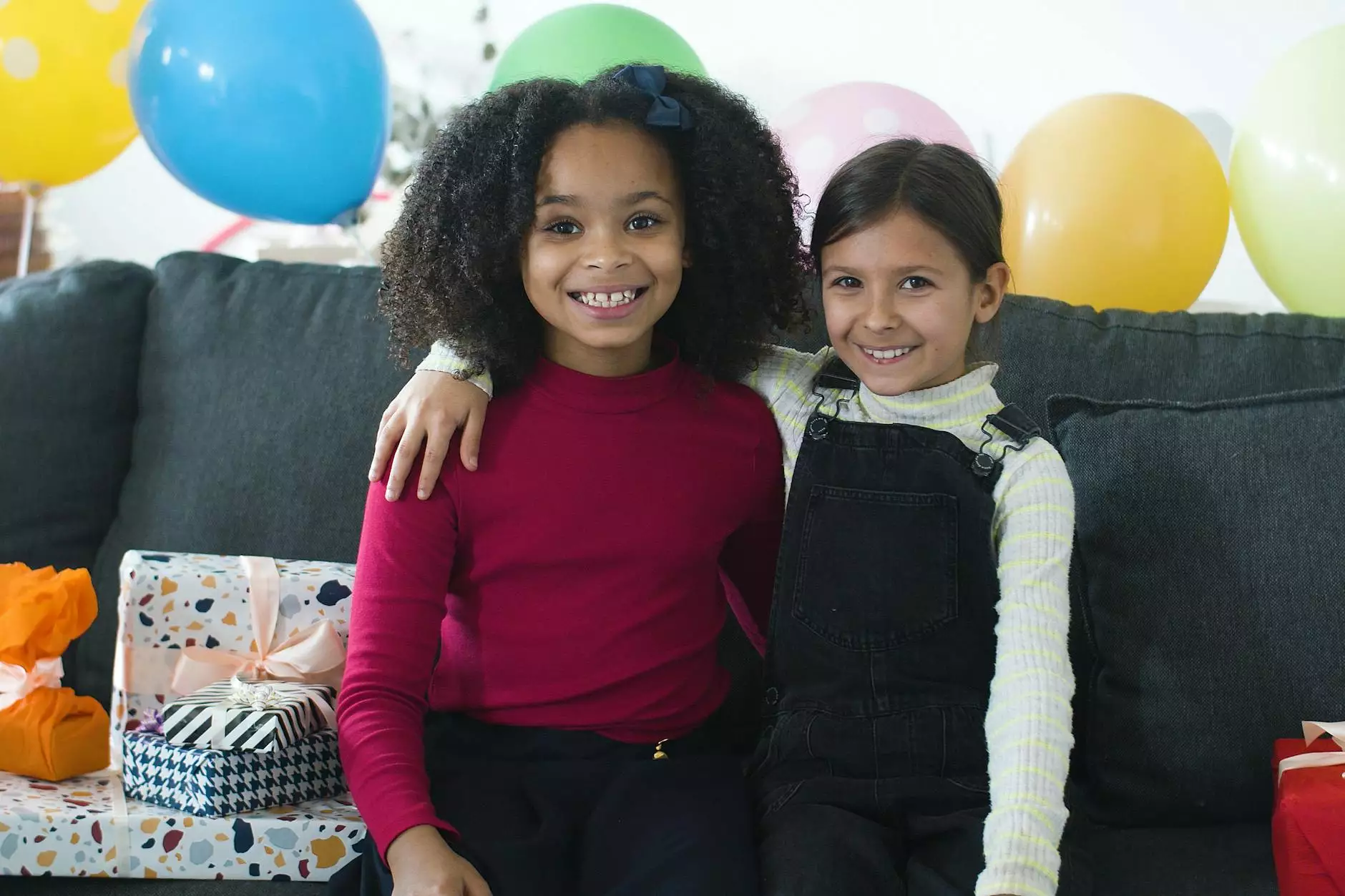 Welcome to The Gamers Gallery's dedicated page for Birthdays & Events. Here at The Gamers Gallery, we understand the importance of celebrating special occasions in a unique and memorable way. Whether it's a birthday party, corporate event, or any other special gathering, we have you covered.
The Ultimate Gaming Experience
At The Gamers Gallery, we pride ourselves on providing the ultimate gaming experience for gamers of all ages and levels. Our state-of-the-art facility is equipped with the latest gaming consoles, virtual reality technology, and an extensive library of games to choose from.
When it comes to hosting birthdays or events, we go above and beyond to create an immersive and entertaining atmosphere. Our dedicated party rooms can accommodate both small and large groups, ensuring a personalized experience for your guests.
Customized Packages
Our Birthdays & Events packages are carefully designed to cater to your specific needs and preferences. We offer a range of options to make your celebration unique, including:
Gaming time on consoles and VR
Multiplayer tournaments
Themed decorations
Private gaming rooms
Snacks and refreshments
Personalized birthday cake
Our professional and friendly staff will work closely with you to create a tailored experience that exceeds your expectations. We believe in attention to detail and strive to provide a stress-free and unforgettable event for both you and your guests.
Why Choose The Gamers Gallery?
As a leading gaming destination, The Gamers Gallery stands out from the competition. Here's why you should choose us for your next birthday or event:
Unparalleled Gaming Selection
We offer a vast selection of the latest and most popular games, ensuring everyone finds something they love. From action-packed adventures to immersive virtual reality experiences, our gaming library has it all.
Dedicated and Knowledgeable Staff
Our team consists of passionate gamers who are knowledgeable about the industry. They will provide guidance, assistance, and recommendations to ensure your event runs smoothly.
Modern and Comfortable Facility
Our state-of-the-art facility is designed with comfort and convenience in mind. With spacious gaming areas, comfortable seating, and cutting-edge equipment, we create an environment that enhances the gaming experience.
Competitive Pricing
We believe that celebrating special occasions shouldn't break the bank. That's why we offer competitive pricing and customizable packages, allowing you to create an event that fits your budget without compromising on quality.
Positive Customer Experiences
Don't just take our word for it - read what our customers have to say about their experiences with us. Our commitment to exceptional service and memorable events has garnered rave reviews and loyal clientele.
Contact Us
Ready to plan your next unforgettable event at The Gamers Gallery? Contact us today to discuss your requirements, check availability, and book your preferred date and time. Our friendly team is here to assist you every step of the way.
Remember, when it comes to birthdays and events, The Gamers Gallery is the destination of choice for gamers seeking a unique and exhilarating experience. Join us to celebrate in the world of gaming and create memories that will last a lifetime!