New Haven - The Original Arcade Bar
Jul 31, 2021
Bars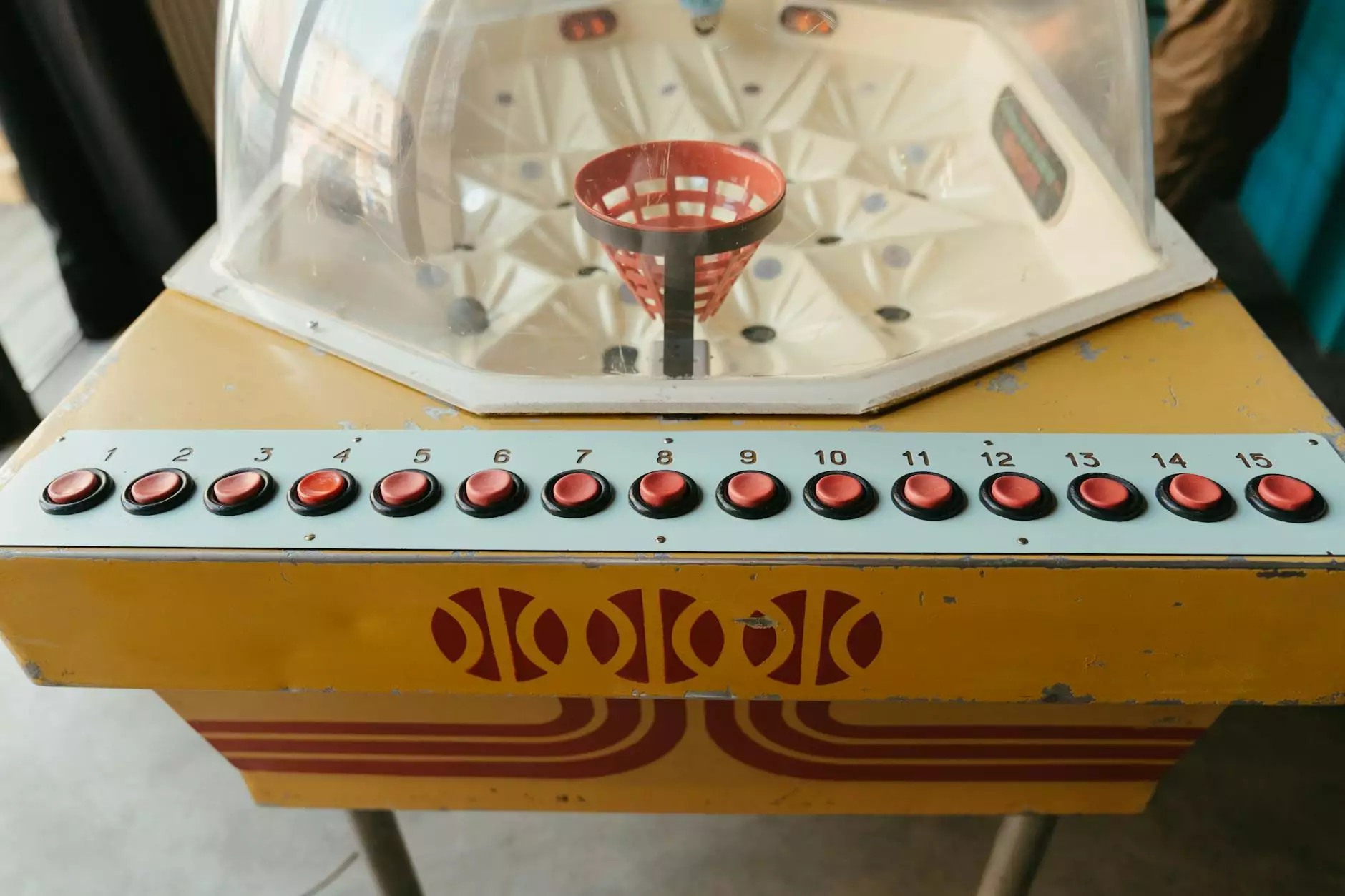 Welcome to New Haven - The Original Arcade Bar
Welcome to New Haven - The Original Arcade Bar, the ultimate destination for gamers and nostalgia enthusiasts. Brought to you by The Gamers Gallery, New Haven offers a one-of-a-kind experience that combines classic arcade games, a vibrant atmosphere, and refreshing drinks. Step into our gaming haven and embark on a journey filled with endless fun and excitement.
Gaming Haven Like No Other
At New Haven, we understand the joy and thrill of playing retro arcade games. That's why we've curated an extensive collection of classic arcade cabinets, ensuring that both casual gamers and seasoned enthusiasts will find their favorite titles. From iconic classics like Pac-Man and Space Invaders to lesser-known gems, our diverse range of games caters to all tastes.
As you immerse yourself in the world of gaming, you'll be surrounded by an ambiance reminiscent of the golden age of arcades. Our space is designed to transport you back in time, with neon lights, vintage artwork, and an energetic atmosphere that pays homage to the arcade era. Whether you're reliving nostalgic memories or discovering new favorites, New Haven provides an unforgettable experience.
Unwind and Refresh
Gaming can be thirsty work, and at New Haven, we've got you covered. Our bar boasts an extensive selection of craft beers, signature cocktails, and non-alcoholic beverages to quench your thirst and keep you energized throughout your gaming session. Our skilled bartenders are always ready to serve up your favorite drinks, ensuring that your gaming experience remains smooth and enjoyable.
Feel free to socialize with fellow gamers, challenge friends to friendly competitions, and revel in the sense of camaraderie that the gaming community offers. New Haven is not just a bar; it's a hub where like-minded individuals come together to share their love for gaming and create lasting memories.
Events and Tournaments
At New Haven, we believe in fostering a sense of community. That's why we regularly host events, tournaments, and special gaming nights. These gatherings provide opportunities for gamers of all levels to come together, showcase their skills, and connect with fellow enthusiasts. From retro gaming tournaments to themed nights centered around specific game genres, our events calendar is filled with exciting experiences that cater to a variety of interests.
Keep an eye on our website and social media channels to stay updated on the latest events happening at New Haven. Join us for a night of friendly competition, camaraderie, and an all-around gaming extravaganza!
Visit New Haven Today!
Ready to embark on an unforgettable gaming adventure? Head over to New Haven - The Original Arcade Bar, brought to you by The Gamers Gallery. Located at [address], our arcade bar awaits, ready to transport you to a world of arcade nostalgia. Whether you're a gaming enthusiast or simply looking for a unique and entertaining night out, New Haven has something for everyone.
Come, gather your friends, and join us at New Haven - the ultimate gaming haven. Experience the joy, excitement, and atmosphere that only a classic arcade bar can provide. Get ready to press start on a memorable night of gaming and fun!