Jersey City - The Original Arcade Bar
Jul 22, 2018
Attractions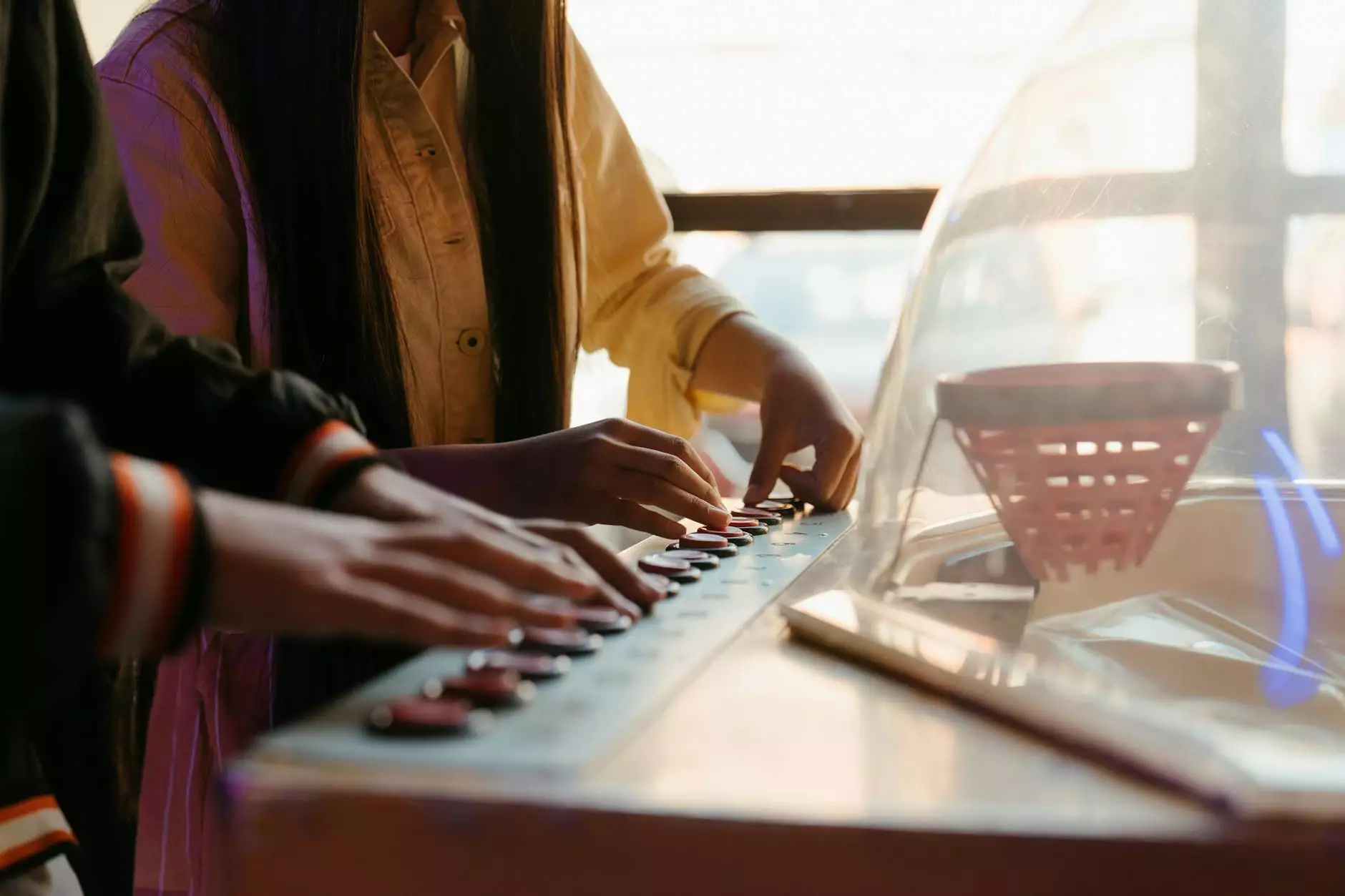 Welcome to The Gamers Gallery!
Experience the ultimate gaming destination in Jersey City - The Original Arcade Bar. At The Gamers Gallery, we take pride in offering an unparalleled gaming experience for gamers of all ages and skill levels. Our state-of-the-art arcade features a vast collection of classic and modern arcade games, ensuring endless hours of excitement and nostalgia.
Unleash Your Gaming Passion
Step into our gaming wonderland and witness the magic unfold. We have carefully curated an extensive selection of arcade games that cater to every gamer's taste. From retro favorites like Pac-Man and Space Invaders to cutting-edge VR experiences, our arcade boasts a diverse and captivating gaming library.
The iconic sounds of coin-operated machines will transport you back to the golden age of gaming. Whether you're battling aliens, racing against the clock, or challenging your friends to multiplayer mayhem, our arcade guarantees pure gaming bliss. Let the competitive spirit thrive, and conquer the high scores to etch your name in gaming history.
Tournaments and Competitions
At The Gamers Gallery, we believe in fostering a vibrant gaming community. Join us for thrilling tournaments and competitions that bring gamers together for epic showdowns. Test your skills against formidable opponents and vie for glory and fantastic prizes. From fighting games to racing championships, our events cater to a wide range of gaming genres.
Immerse yourself in the electrifying atmosphere as you compete in front of a cheering crowd. Make new friends, learn from seasoned gamers, and elevate your gaming prowess. Whether you're a casual gamer aiming for some fun or a dedicated eSports enthusiast, our tournaments offer something for everyone.
Exceptional Amenities
While gaming takes center stage at The Gamers Gallery, we understand the importance of comfort and refreshments. Our bar and lounge area provide the perfect setting to unwind and recharge between gaming sessions. Indulge in a variety of refreshing drinks, from craft beers to handcrafted cocktails, as you share gaming anecdotes with friends and fellow gamers.
Take a break from gaming and satisfy your hunger with our scrumptious menu. From tempting appetizers to delicious entrees, our chef-prepared dishes will satiate your cravings. We cater to diverse dietary preferences, ensuring everyone has a culinary delight to enjoy. Our friendly staff is always ready to provide exceptional service, making your visit unforgettable.
Visit The Gamers Gallery Today
Located in the heart of Jersey City, The Gamers Gallery is your ultimate gaming destination. Step inside and let the nostalgia wash over you as you embark on a gaming adventure like no other. Our commitment to excellence, exciting tournaments, and inviting ambiance make us the go-to spot for gamers from all around the area.
Plan your visit today and experience the joy of gaming at The Gamers Gallery. Join us as we celebrate the love for gaming and create unforgettable memories together. Get ready for an epic gaming experience that will leave you wanting more!