Welcome to The Gamers Gallery - New Haven Gallery
Nov 18, 2019
Attractions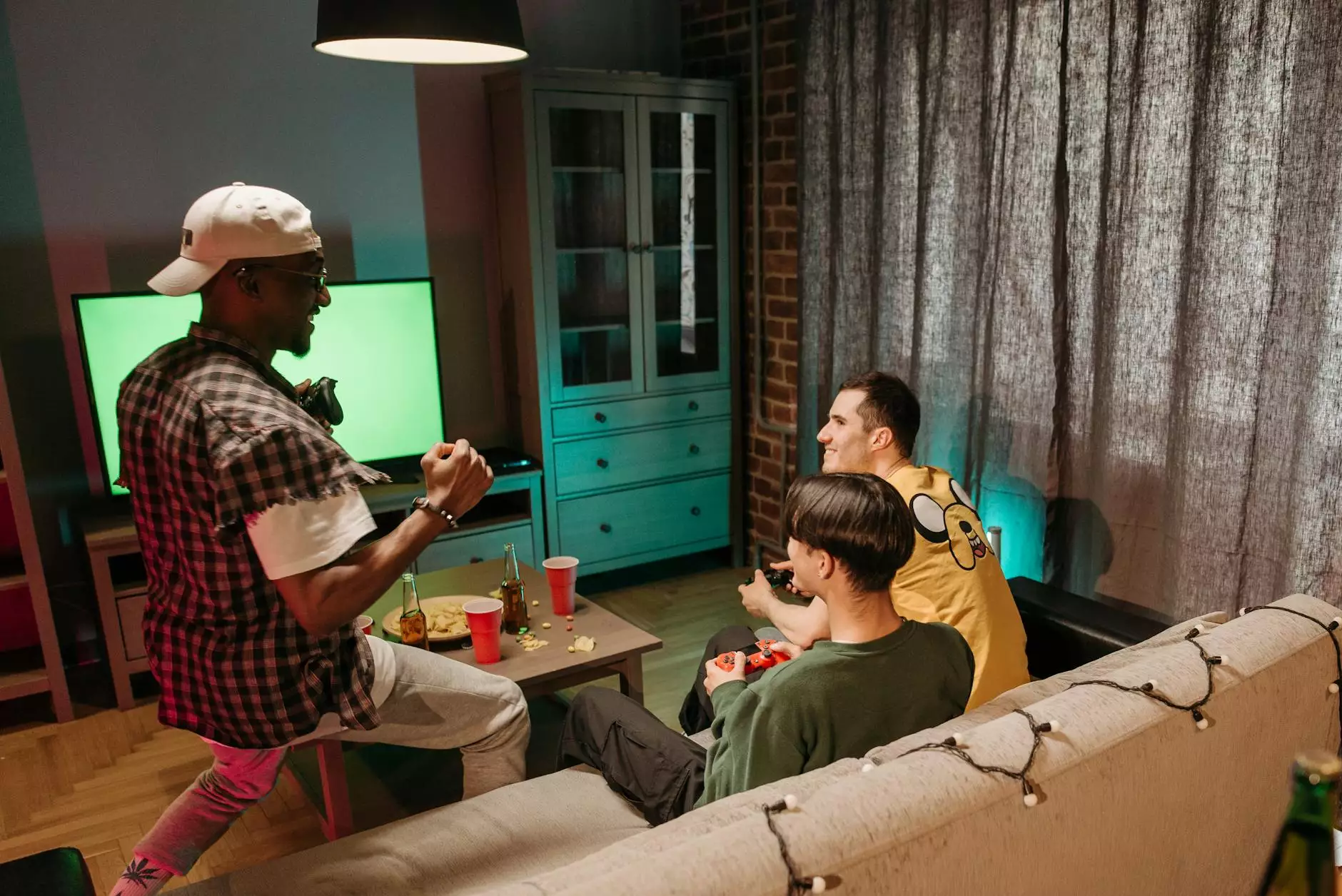 The Ultimate Gaming Experience Awaits
Welcome to The Gamers Gallery! Our New Haven Gallery is a haven for gaming enthusiasts, offering an extraordinary collection of gaming artifacts, memorabilia, and masterpieces. Whether you're a passionate gamer, a collector, or simply someone who appreciates the artistry and innovation of the gaming industry, you've come to the right place.
Discover a World of Gaming Treasures
Step into our New Haven Gallery and prepare to be dazzled. Our extensive collection showcases gaming gems from various eras and genres. From retro classics that invoke nostalgia to cutting-edge releases that push the boundaries of technology, there's something for everyone here.
Uniquely Curated Exhibits
At The Gamers Gallery, we take pride in our meticulously curated exhibits that blend both artistry and gaming culture. Our team of experts handpicks each piece to offer visitors a comprehensive and immersive experience. Every exhibit highlights the evolution of gaming, showcasing the milestones and innovations that have shaped the industry.
Immerse Yourself in Gaming History
Walk through time as you explore our gallery, tracing the roots of gaming from its humble beginnings to the multi-billion-dollar industry it is today. Immerse yourself in the captivating stories behind each game, console, and accessory on display. Our detailed descriptions and interactive displays provide a deeper understanding of gaming history.
Engage with Interactive Displays
The Gamers Gallery goes beyond static displays. We believe gaming is an interactive art form, and we invite you to engage with our exhibits in innovative ways. Test your skills on vintage arcade machines, challenge fellow gamers to a friendly multiplayer match, or experience virtual reality in a whole new dimension.
Enriching Events and Workshops
Our commitment to fostering a vibrant gaming community extends beyond the gallery. Join us for various events, workshops, and seminars designed to educate, inspire, and bring gamers together. From guest lectures by industry experts to gaming tournaments and game development workshops, there's always something exciting happening at The Gamers Gallery.
Become a Part of Gaming History
Are you a collector looking to add rare gaming artifacts to your collection? Or perhaps you're a developer with a prototype that deserves recognition. The Gamers Gallery offers opportunities for individuals to showcase their own gaming treasures. Contact us to learn more about how you can contribute to the ever-growing legacy of gaming.
Visit The Gamers Gallery Today
Don't miss out on the ultimate gaming experience. Plan your visit to The Gamers Gallery - New Haven Gallery today. Immerse yourself in an unforgettable journey through gaming history, savoring the nostalgia and marveling at the latest creations. Join our passionate community of gamers and discover your place in the immersive world of gaming. We can't wait to welcome you!
Location: 123 Gaming Street, New Haven
Operating Hours: Monday-Saturday 10:00 AM - 8:00 PM, Sunday 12:00 PM - 6:00 PM
Contact: [email protected] | (123) 456-7890