The Gamers Gallery - Press
Jun 23, 2023
Blog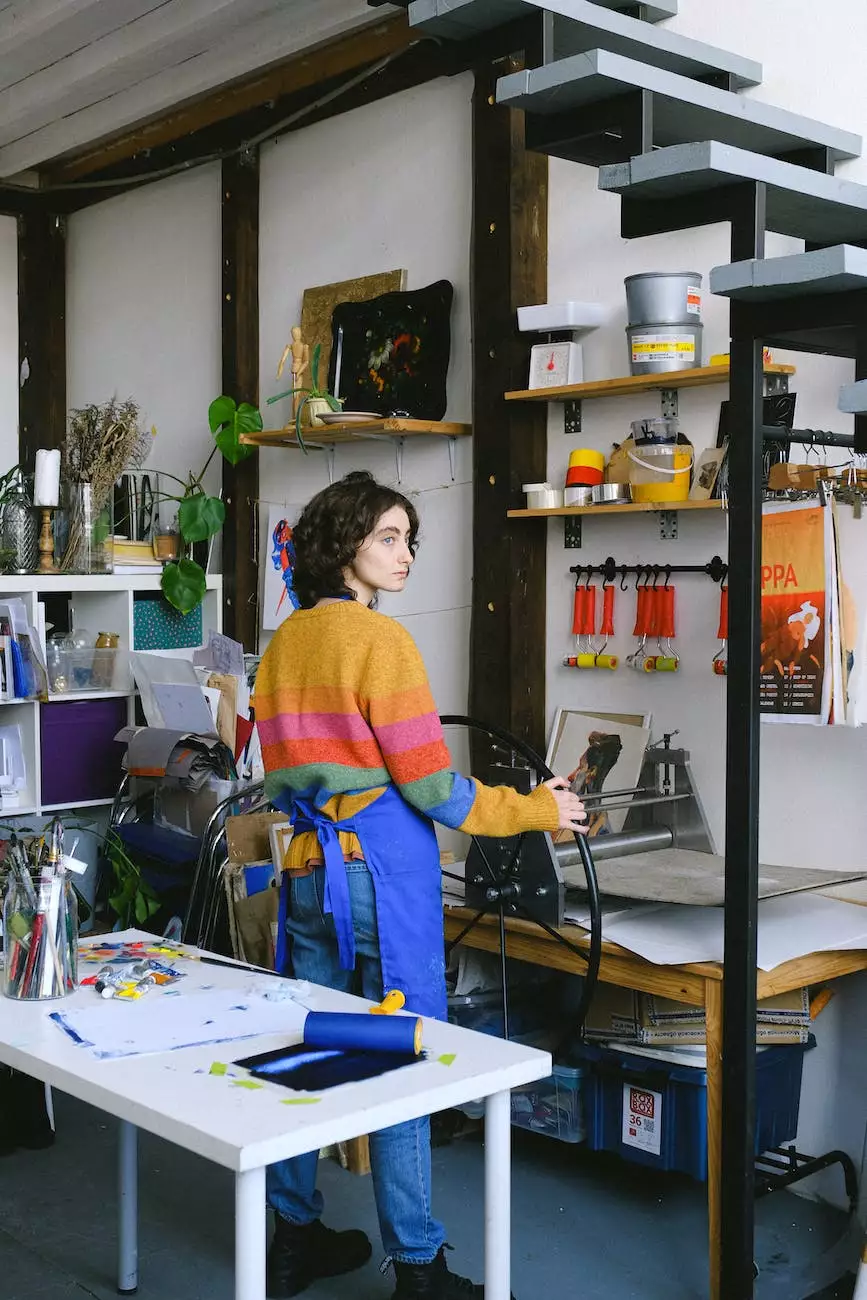 Welcome to The Gamers Gallery's Press page, your go-to source for all the latest news, updates, and announcements about our company, products, and events. As a leading player in the gaming industry, we strive to provide you with comprehensive information and exciting content. Dive into the world of gaming with us!
Stay Informed with Our Latest News
Here at The Gamers Gallery, we understand the importance of keeping our audience informed about the latest happenings in the gaming world. Our dedicated team of professionals works tirelessly to bring you the most up-to-date news, ensuring that you never miss out on any exciting developments.
Unveiling New Products and Releases
As part of our commitment to delivering exceptional gaming experiences, we regularly announce new products and releases. Our cutting-edge technology combined with innovative designs ensures that each release is highly anticipated. Stay tuned to our Press page to be one of the first to explore our latest offerings.
Industry Events and Conferences
The Gamers Gallery understands the significance of industry events and conferences. We actively participate in various gaming expos, conventions, and trade shows, where we showcase our latest products and engage with industry professionals. Our Press page will provide you with comprehensive coverage and insightful updates about these events.
Discover Our Gaming Community
At The Gamers Gallery, we believe that gaming is an immersive experience. Our vibrant gaming community is an integral part of what makes our products unique. Join us as we dive into the fascinating world of video games.
Engage with Fellow Gamers
Connect with a diverse community of gamers who share your passion. Our forums and social media platforms provide the perfect space to engage, discuss, and exchange ideas with fellow enthusiasts. Join the conversation, express your opinions, and discover new perspectives.
Live Events and Tournaments
Experience the thrill of live events and tournaments organized by The Gamers Gallery. Test your skills, compete with other gamers, and earn recognition within the gaming community. Stay updated with our Press page to get all the details on upcoming events and exciting competitions.
Our Commitment to Quality and Innovation
At The Gamers Gallery, we pride ourselves on our commitment to delivering high-quality products and driving innovation within the gaming industry. Our dedicated team of developers, designers, and gamers collaborate to create immersive gaming experiences that push boundaries.
Cutting-Edge Technology
We stay at the forefront of technological advancements to ensure that our products offer the best gaming experience possible. From powerful gaming consoles to state-of-the-art peripherals, we use cutting-edge technology to deliver unparalleled performance and enjoyment.
Immersive and Captivating Gameplay
The Gamers Gallery is known for its immersive and captivating gameplay experiences. Our expert game developers combine engaging storytelling with stunning graphics and intricate gameplay mechanics, resulting in unforgettable adventures for players of all ages.
Stay Connected and Follow Us
Don't miss out on the exciting news, updates, and announcements from The Gamers Gallery. Stay connected with us through our various social media channels and immerse yourself in the world of gaming like never before!
Follow Us on Social Media
We keep our followers updated on Facebook, Twitter, Instagram, and YouTube. Join our ever-growing community by following us on these platforms and gain access to exclusive content, behind-the-scenes peeks, and exciting giveaways.
Sign Up for Our Newsletter
Subscribe to our newsletter and be the first to know about our latest releases, special offers, and gaming events. Our newsletter subscribers also benefit from exclusive discounts, early access opportunities, and personalized gaming recommendations.
Contact Us
If you have any questions, feedback, or collaboration opportunities, we would love to hear from you. Reach out to us through our dedicated contact page. Our team is always ready to assist you and provide the information you need.
Thank you for visiting The Gamers Gallery's Press page. Stay connected, stay informed, and get ready to embark on extraordinary gaming journeys with us!