QBert - The Original Arcade Bar
Oct 3, 2023
Bars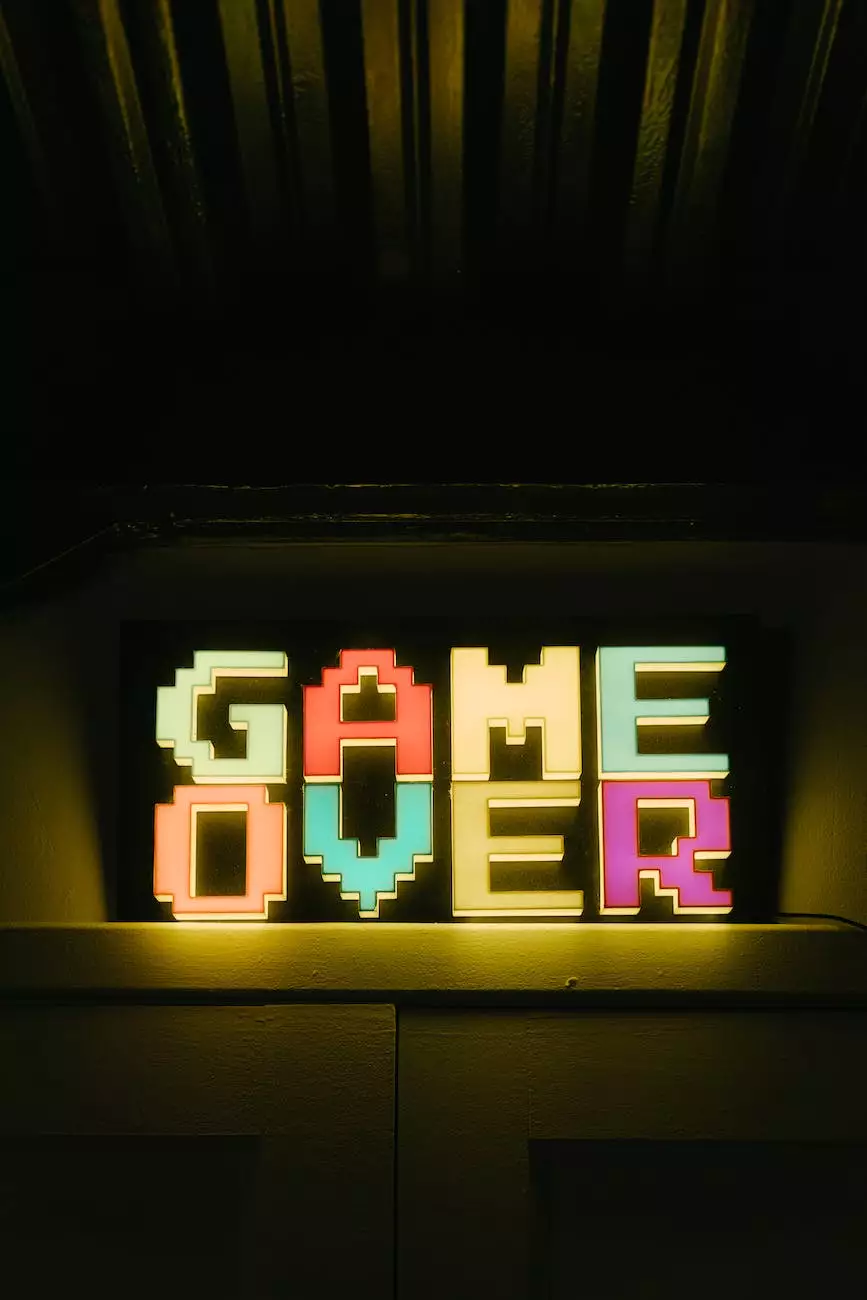 Welcome to The Gamers Gallery
Step into a world of nostalgia and retro gaming at The Gamers Gallery, where we take pride in celebrating the classics. QBert - The Original Arcade Bar is the perfect destination for gamers and arcade enthusiasts seeking an authentic experience like no other.
Experience QBert - Classic Arcade Gaming
Rediscover the magic of QBert, the iconic arcade game that left a lasting impression on gamers around the world. QBert was first introduced in 1982 and quickly became a sensation with its unique gameplay mechanics and vibrant graphics.
At QBert - The Original Arcade Bar, we offer an unrivaled opportunity to relive the golden age of arcade gaming. Immerse yourself in the captivating world of QBert as you navigate the pyramid-shaped levels, avoiding obstacles and enemies along the way. Take a trip down memory lane and experience the thrill of this beloved game.
The Ultimate Gaming Destination
At The Gamers Gallery, we are passionate about creating the ultimate gaming experience for our visitors. Our QBert arcade machines are meticulously restored to their original glory, ensuring an authentic and immersive gaming session. Whether you're a seasoned QBert player or new to the game, our arcade bar caters to all skill levels.
Step inside QBert - The Original Arcade Bar and be transported back in time. Surround yourself with classic arcade cabinets, retro decor, and an atmosphere that evokes pure nostalgia. Relive the excitement of arcade gaming, challenge your friends to beat your high scores, and connect with fellow gaming enthusiasts in an environment designed for pure fun.
Why Choose QBert - The Original Arcade Bar?
With so many entertainment options available today, QBert - The Original Arcade Bar offers a unique and memorable experience that sets it apart from the rest. Here's why you should visit our arcade bar:
1. Authenticity:
We are dedicated to preserving the authenticity of QBert and other classic arcade games. Our machines are lovingly restored and maintained to ensure an original gaming experience true to the arcade era.
2. Community:
QBert - The Original Arcade Bar is more than just a place to play games. It's a community of passionate gamers who share a love for retro gaming. Connect with like-minded individuals, compete in tournaments, and forge lasting friendships.
3. Unique Atmosphere:
Step into our arcade bar and be greeted by the sights and sounds of a bygone era. Immerse yourself in the vibrant visuals and nostalgic ambiance that will transport you back to your fondest gaming memories.
4. Wide Selection of Games:
In addition to QBert, our arcade bar features a wide selection of classic arcade games, including Pac-Man, Donkey Kong, and Space Invaders. Discover your favorite games from the past and challenge yourself to new high scores.
5. Fun for Everyone:
QBert - The Original Arcade Bar is suitable for gamers of all ages and skill levels. Whether you're an experienced player or just starting out, our friendly staff is here to ensure you have a fantastic time.
Plan Your Visit
Ready to experience the thrill of QBert and the joy of classic arcade gaming? Plan your visit to QBert - The Original Arcade Bar at The Gamers Gallery today. We offer flexible hours, exciting events, and a gaming experience that will reignite your passion for retro gaming.
Join us at QBert - The Original Arcade Bar and embark on a journey through gaming history. Relive the excitement, nostalgia, and camaraderie of the arcade era, and make memories that will last a lifetime.