Welcome to The Gamers Gallery!
Aug 18, 2019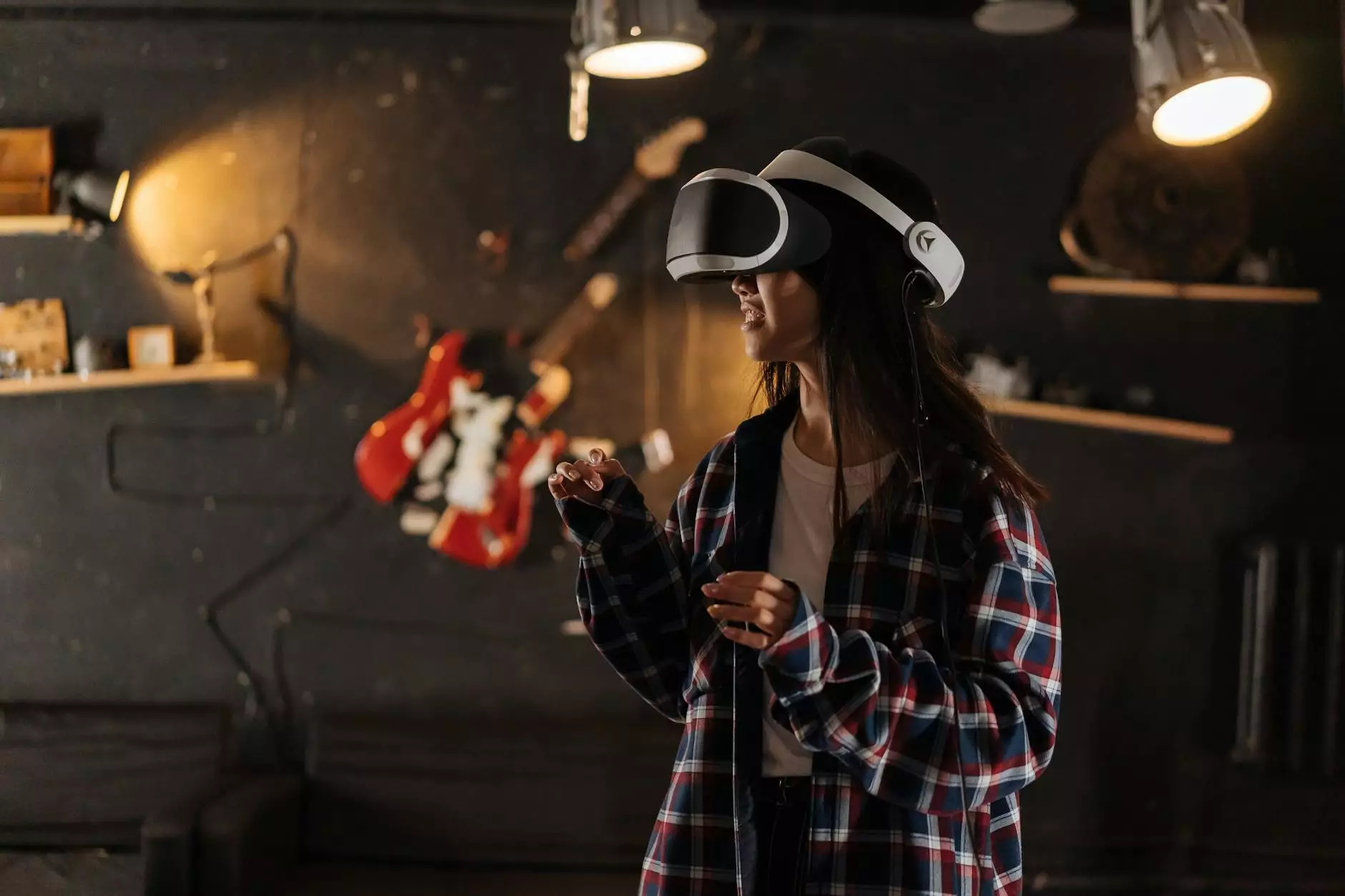 Barcade® Metal T-Shirt
Are you a gaming enthusiast who also happens to be a fan of rock music? Look no further because The Gamers Gallery has the perfect product for you - the Barcade® Metal T-Shirt!
At The Gamers Gallery, we believe in bringing together the worlds of gaming and rock music, and our Barcade® Metal T-Shirt is a testament to that ideology. This unique t-shirt combines the aesthetics of a classic arcade machine with the raw power of metal music, creating a one-of-a-kind fusion that is sure to turn heads.
A Fusion of Gaming and Rock
The Barcade® Metal T-Shirt is more than just a piece of clothing; it's a statement. The design showcases a pixelated arcade machine surrounded by electric guitar strings, symbolizing the harmonious blend of gaming and rock music. The intricate details and vibrant colors make this t-shirt a work of art that any gaming and music enthusiast would be proud to wear.
Unparalleled Quality
At The Gamers Gallery, we understand the importance of quality when it comes to merchandise. That's why our Barcade® Metal T-Shirt is made from premium materials to ensure both comfort and durability. The fabric is soft, breathable, and machine washable, making it perfect for everyday wear.
In addition, the printing process we use guarantees vibrant, long-lasting colors that won't fade over time. You can rest assured that your Barcade® Metal T-Shirt will continue to look as impressive as the day you bought it, even after numerous washes.
A Style Statement
The Barcade® Metal T-Shirt is not just a t-shirt; it's a style statement that allows you to showcase your passion for both gaming and rock music. Whether you're attending a gaming convention, a rock concert, or simply hanging out with friends, this t-shirt will make you stand out from the crowd.
Pair it with your favorite jeans or shorts, and you'll have a winning outfit that reflects your unique personality. The Barcade® Metal T-Shirt is available in various sizes, ensuring that everyone can rock this fusion-inspired design.
The Perfect Gift
If you're looking for a gift for a gaming and music enthusiast in your life, the Barcade® Metal T-Shirt is an excellent choice. Whether it's a birthday, holiday, or just a thoughtful gesture, this t-shirt is sure to put a smile on their face. Show your loved ones that you understand their passions and appreciate their unique interests.
Explore the Collection
The Barcade® Metal T-Shirt is just the tip of the iceberg when it comes to unique gaming merchandise available at The Gamers Gallery. We offer a wide range of products that cater to both gaming and music enthusiasts.
From gaming-themed hoodies and hats to rock-inspired accessories, our collection has something for everyone. Browse our website to discover more high-quality, unique items that allow you to express your individuality and showcase your love for gaming and music.
Join The Gamers Gallery Family
The Gamers Gallery is not just an online store; it's a community. We are passionate about gaming and music, and we want to share that passion with you. Join our community and stay up to date with the latest news, releases, and exclusive offers.
Follow us on social media, subscribe to our newsletter, and become a part of The Gamers Gallery family. We value your support and look forward to embarking on this exciting journey together.
2019-2022 © The Gamers Gallery. All rights reserved.