Bad Cats (pinball) — 1989 - The Original Arcade Bar
Dec 28, 2021
Arcade Games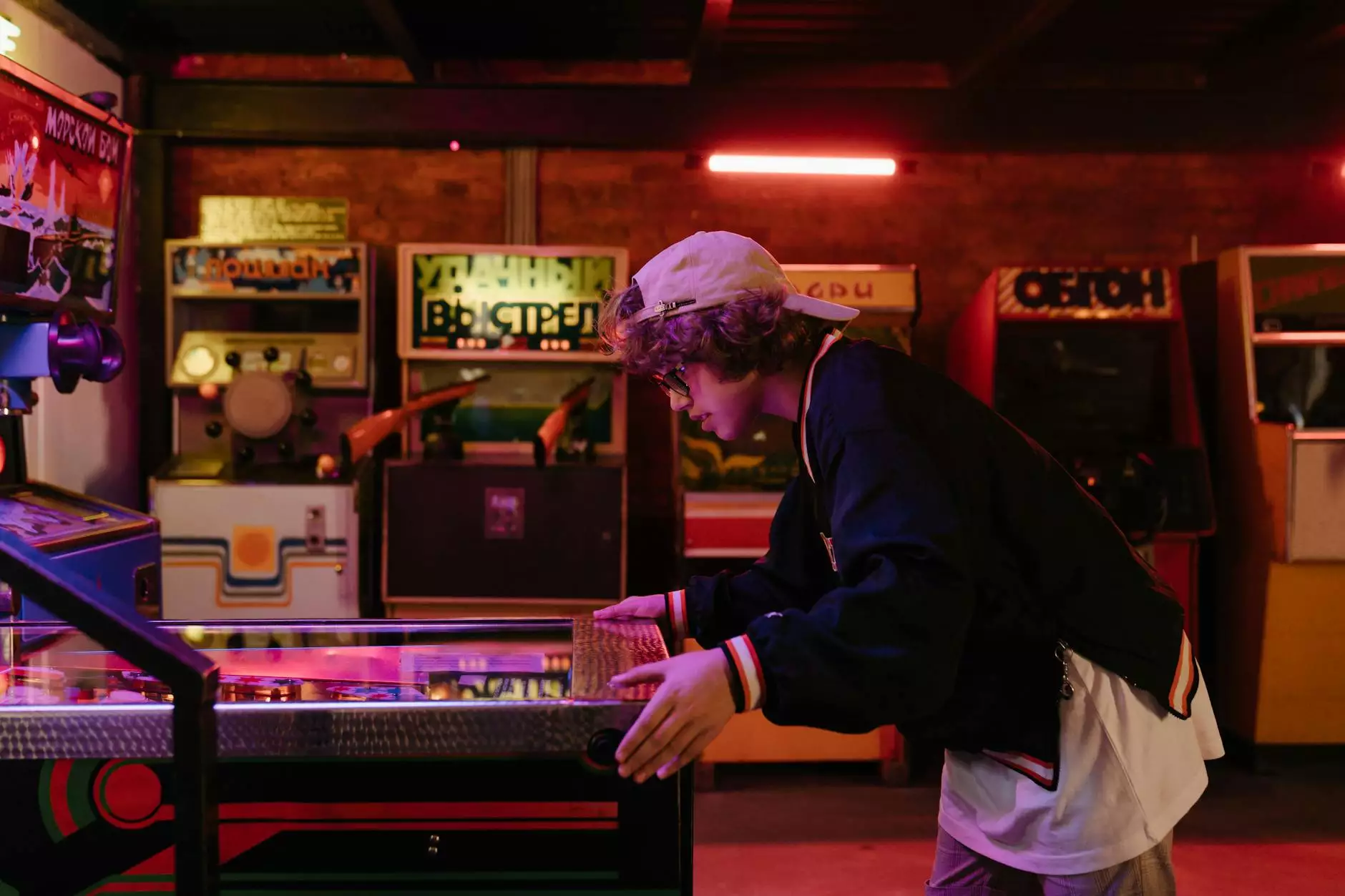 Introduction to Bad Cats (pinball) — 1989
Step into the world of retro gaming and experience the classic arcade game Bad Cats (pinball) — 1989. Developed by Williams Electronics, this pinball machine has become an all-time favorite among enthusiasts. At The Gamers Gallery, we take pride in providing the ultimate vintage arcade experience, and Bad Cats is a must-try for any pinball enthusiast.
Unleash Your Inner Pinball Wizard
Bad Cats (pinball) — 1989 is a thrilling and addictive gaming experience that will transport you back to the golden age of arcades. With its clever design and unique features, this pinball game offers endless hours of entertainment for players of all skill levels.
Immersive Gameplay
Prepare to be captivated by the immersive gameplay of Bad Cats. The game features a whimsical theme centered around mischievous felines, delivering a truly unique and enjoyable experience. As you launch the steel ball into play, be prepared to navigate through a dynamic playfield filled with obstacles, ramps, and targets to aim for.
Exciting Scoring System
Bad Cats (pinball) — 1989 introduces a scoring system that keeps you on the edge of your seat. Rack up points by hitting targets, activating bonuses, and mastering the challenging shots. As you progress, you'll encounter surprising and rewarding features that will boost your score and elevate your gaming experience.
Tips and Tricks
For those looking to master Bad Cats (pinball) — 1989, we've put together some valuable tips and tricks:
Master the Skill Shot: Timing is key when launching the ball. Aim for the skill shot and earn valuable bonus points right from the start.
Hit the Ramps: Keep an eye out for the ramps and aim to send the ball soaring through them. Ramps often lead to lucrative bonuses and extra balls.
Activate Multiball: One of the most exciting features of Bad Cats is the multiball mode. Trigger it by hitting designated targets and experience the thrill of multiple balls in play.
Discover Special Modes: Uncover hidden features and special modes by completing specific objectives. These modes will test your skills and offer unique gameplay experiences.
Master Nudging: A gentle nudge can sometimes save a ball from draining. Perfect your nudging technique to keep the game going and maximize your score.
Bad Cats (pinball) — 1989 at The Gamers Gallery
At The Gamers Gallery, we are dedicated to preserving the magic of retro arcades. Our commitment to providing an authentic gaming experience is evident in our selection of classic pinball machines, including Bad Cats (pinball) — 1989. Whether you're a seasoned pinball player or a novice looking to discover the joy of arcade gaming, our arcade bar offers the perfect setting to indulge in nostalgia and create new memories.
Unmatched Atmosphere
Step into our arcade bar and immerse yourself in the vibrant atmosphere of classic gaming. Surrounded by neon lights and the sounds of clinking silver balls, you'll feel like you've stepped back in time. Enjoy a drink with friends as you challenge each other to beat high scores and relive the heyday of arcades.
Expert Maintenance and Care
At The Gamers Gallery, we take pride in the meticulous maintenance and care of our machines. Our team of experts ensures that every pinball machine, including Bad Cats (pinball) — 1989, is in optimal condition. This guarantees an authentic and enjoyable gaming experience for all our visitors.
Arcade Events and Tournaments
Join the vibrant community at The Gamers Gallery and participate in our arcade events and tournaments. Test your skills against other pinball enthusiasts and compete for exciting prizes. Whether you're a casual player or a serious competitor, our events offer a fun and thrilling experience for all.
Experience Bad Cats (pinball) — 1989 at The Gamers Gallery Today!
Don't miss out on the chance to relive the nostalgia of classic arcades and indulge in the timeless charm of Bad Cats (pinball) — 1989. Visit The Gamers Gallery today and embark on an unforgettable journey through the world of retro gaming. Our dedicated team is ready to assist you in immersing yourself in the joy and excitement of this beloved pinball machine. Join us at The Gamers Gallery, where arcade dreams become reality.