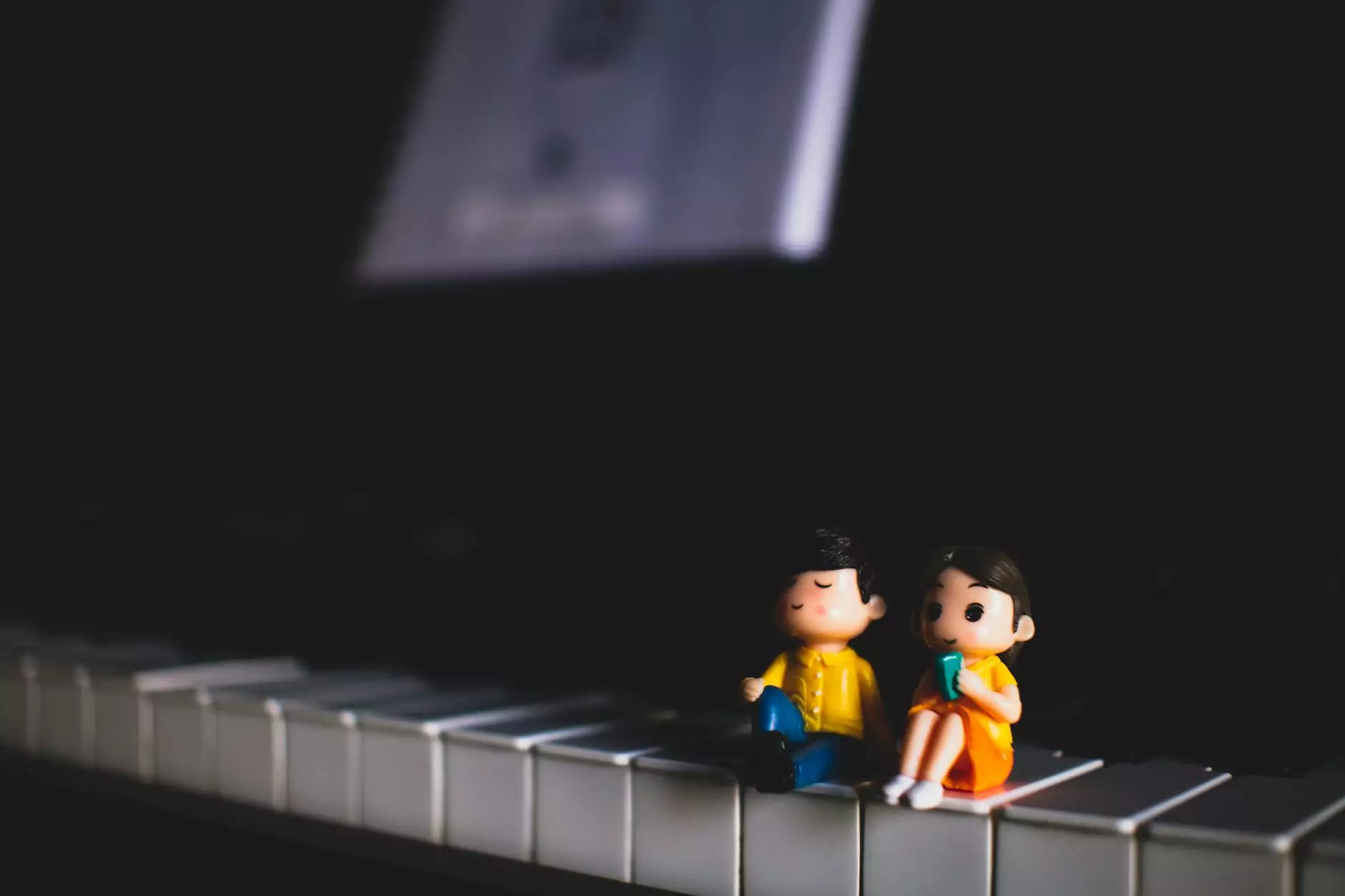 A Night of Melodies and Joy at The Gamers Gallery
Are you ready to immerse yourself in an extraordinary musical experience? Look no further; The Gamers Gallery proudly presents "PIANO KARAOKE w/Benan." Join us for a soul-stirring event that combines the ever-popular karaoke phenomenon with the enchanting sounds of live piano music. This night promises to be an unforgettable journey through melodies and emotions, brought to you by the brilliant artist, Benan.
Unleash Your Inner Performer
Ever wanted to feel like a star on stage? With PIANO KARAOKE w/Benan, you have the opportunity to shine! Gather your friends, family, and loved ones, and get ready to express yourself through the power of music. Whether you're an aspiring singer, a seasoned performer, or just someone who enjoys belting out their favorite tunes, this event caters to everyone.
An Evening Filled with Musical Magic
Step into The Gamers Gallery, the perfect venue where music enthusiasts come together to celebrate the beauty of live performances. As you enter the venue, the captivating ambiance and the mesmerizing melodies of the piano will welcome you. From the softest notes to the most dynamic crescendos, Benan's exceptional talent will set the stage on fire.
PIANO KARAOKE w/Benan offers a diverse repertoire that spans across various genres and styles. Whether you prefer classic ballads, iconic rock anthems, or the latest chart-topping hits, there's something for everyone to sing their heart out to. You'll have the chance to choose from an extensive song catalog and perform alongside Benan, creating magical moments that will leave a lasting impression.
Join Us for an Unforgettable Musical Night
Mark your calendars for the sensational PIANO KARAOKE w/Benan event, taking place on September 16, 2023. Our doors open at 7:00 PM, and the performance begins at 7:30 PM. It's an evening you don't want to miss.
Experience The Gamers Gallery
The Gamers Gallery, known for its vibrant and welcoming atmosphere, is the perfect setting for this extraordinary musical journey. Located in the heart of the city, our venue offers state-of-the-art acoustics and comfortable seating, ensuring an immersive experience for all attendees. Our friendly staff will be ready to assist you throughout the night, ensuring your comfort and enjoyment.
Aside from its exceptional musical events, The Gamers Gallery dedicates its space to celebrate the art of gaming. It is a unique destination where gamers of all ages can connect, compete, and explore a vast collection of the latest games, retro classics, and cutting-edge gaming technology. With a variety of consoles, PCs, and virtual reality setups, you'll have countless gaming options to indulge in before or after PIANO KARAOKE w/Benan.
Secure Your Spot - Get Your Tickets Now
Don't miss the chance to be a part of this extraordinary musical extravaganza. Tickets for PIANO KARAOKE w/Benan are available now, but they're selling fast. Reserve your spot today to avoid disappointment. You can purchase your tickets online through our website or visit The Gamers Gallery box office during opening hours.
Join us for an evening filled with harmonious melodies, joyful celebrations, and unforgettable memories. PIANO KARAOKE w/Benan at The Gamers Gallery awaits you!