Viola Vainglory presents BURLESK - A Captivating Sensory Gaming Experience
Mar 15, 2022
Birthdays & Events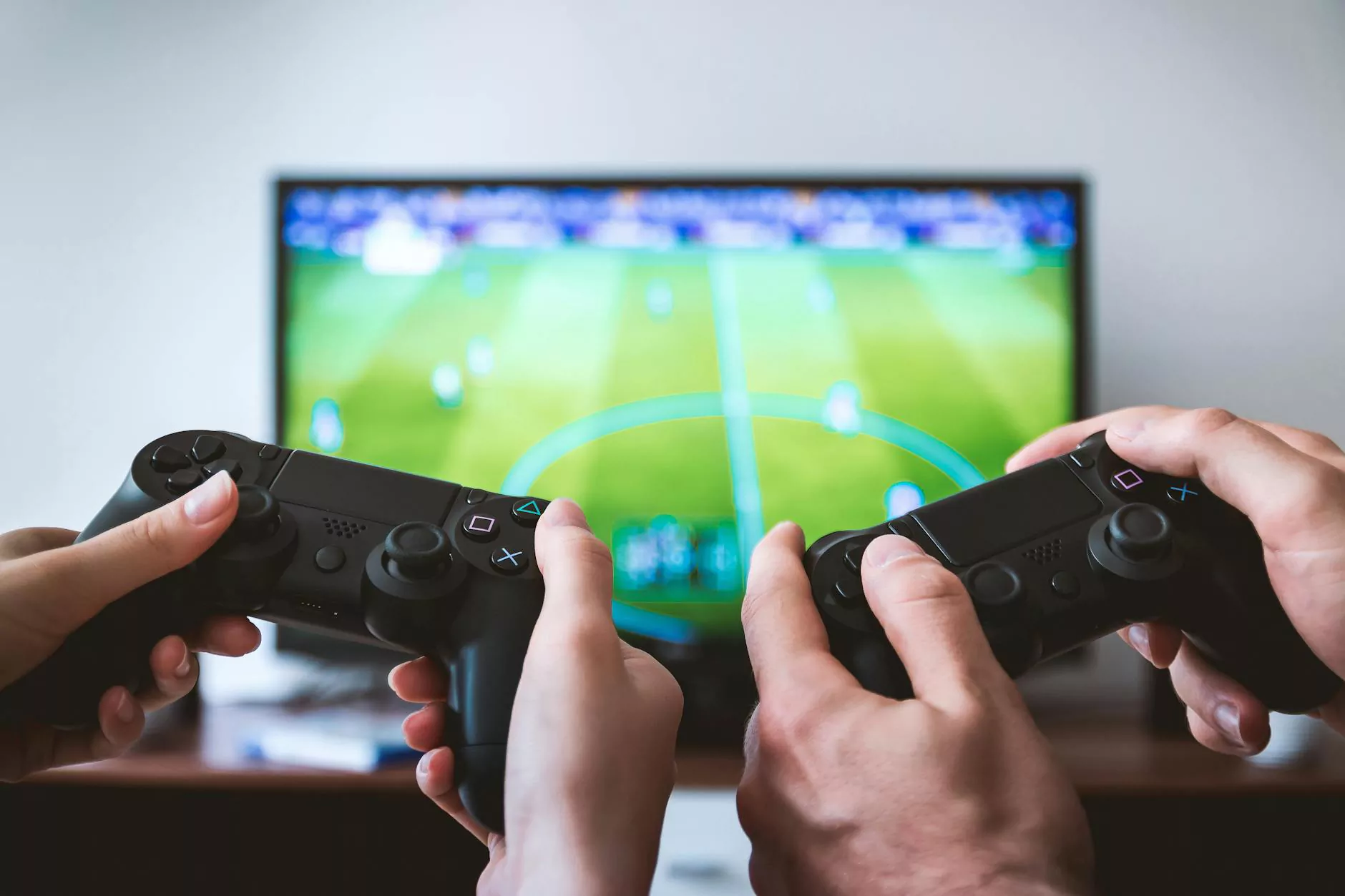 Introduction
Welcome to The Gamers Gallery, where gaming and art combine to create exceptional experiences like no other. We are thrilled to present an extraordinary event, Viola Vainglory presents BURLESK. Prepare to embark on a mesmerizing journey that will captivate your senses and awaken your gaming spirit.
Discover the World of BURLESK
BURLESK is a fusion of gaming, burlesque, and immersive storytelling brought to life by the incredible performer, Viola Vainglory. In this innovative event, video games and sensuality intertwine, providing a unique form of entertainment that transcends traditional boundaries.
Unforgettable Performances
At BURLESK, you'll witness breathtaking performances by Viola Vainglory and her troupe of talented artists. Each act is carefully crafted, blending elegance, sensuality, and gaming elements to deliver a performance that is both visually stunning and emotionally captivating.
The Power of Elegance
Viola Vainglory's mastery of burlesque artistry is evident in her performances. The elegance with which she moves, the intricate costumes, and the attention to detail create an atmosphere of sophistication, inviting you to immerse yourself in the world of BURLESK.
The Temptation of Sensuality
Sensual movements, seductive choreography, and a playful exploration of the human form come together to ignite your senses. Each act is designed to evoke desires and captivate your imagination, leaving you longing for more.
Gaming Elements as a Catalyst
What sets apart BURLESK from other performances is the infusion of gaming elements. As you watch, you'll notice references to popular video games seamlessly incorporated into the routines, creating a unique blend of art forms that appeals to both gamers and art enthusiasts alike.
Audience Engagement and Interaction
At The Gamers Gallery, we believe in creating immersive experiences for our audience. During BURLESK, you'll have the opportunity to actively participate in the event through various interactive elements. Whether it's joining gamers on stage, solving interactive puzzles, or engaging in competitive challenges, your presence becomes an integral part of the performance.
Experiencing BURLESK
Viola Vainglory presents BURLESK at The Gamers Gallery, an exclusive venue renowned for its dedication to providing exceptional entertainment. Equipped with state-of-the-art sound systems, mesmerizing lighting, and luxurious seating, our venue ensures that every detail is taken care of to enhance your experience.
Get Your Tickets Today!
Don't miss this captivating sensory gaming experience. Join us at The Gamers Gallery for Viola Vainglory presents BURLESK and be part of a one-of-a-kind event that seamlessly combines gaming, burlesque, and immersive storytelling. Reserve your tickets now to secure your place at this unforgettable evening!
Contact Us
If you have any questions or need assistance, our friendly team at The Gamers Gallery is here to help. Feel free to reach out to us via phone or email, and we'll gladly provide you with the information you need to ensure your BURLESK experience is exceptional!
A phone number or email contact details can be inserted here.