PIANO KARAOKE w/DANi iVORY
Jun 26, 2019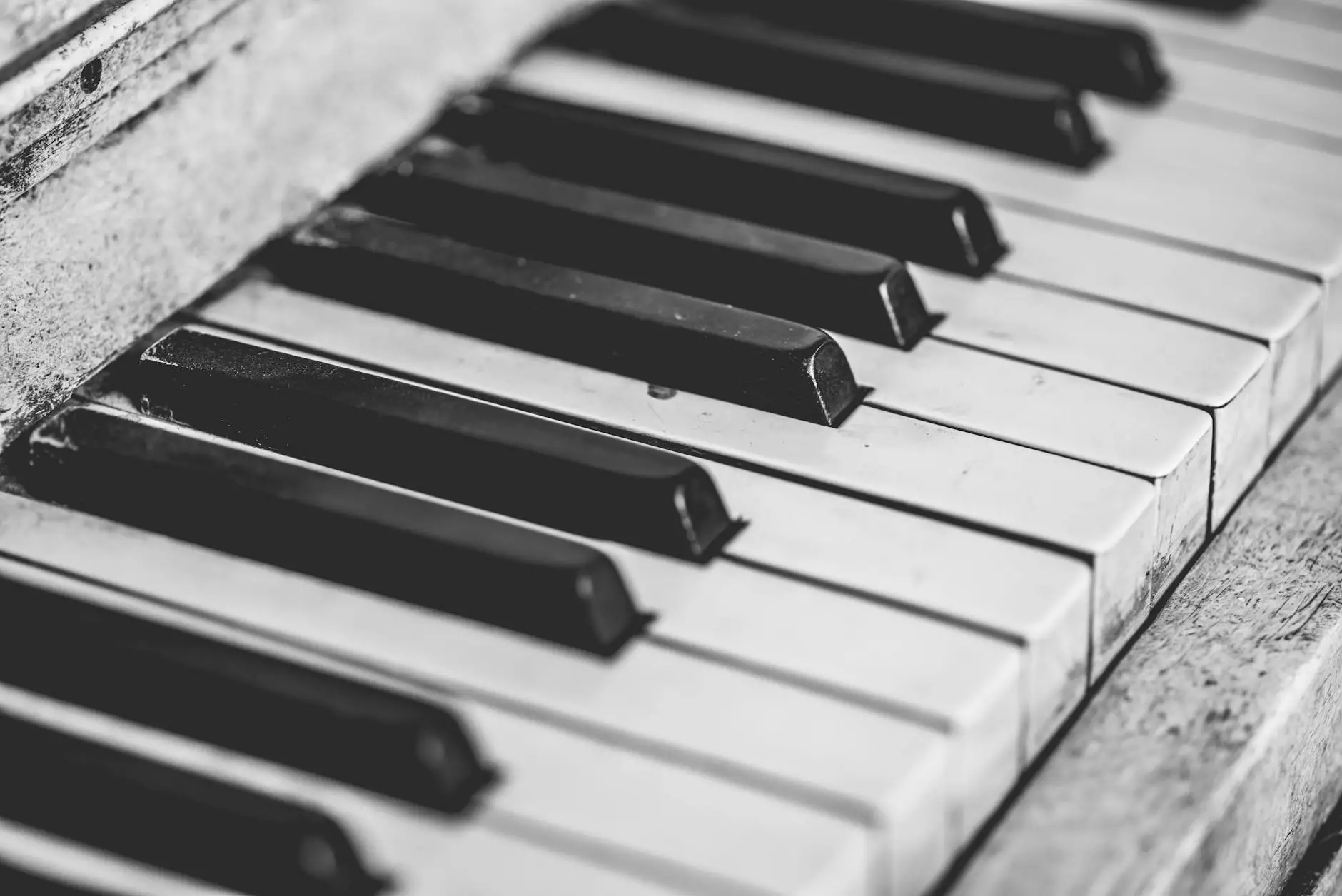 Unleash Your Musical Talent with Piano Karaoke
At The Gamers Gallery, we are excited to present an extraordinary event: Piano Karaoke with DANi iVORY. Whether you are an experienced musician or simply a lover of music, this is the perfect opportunity to showcase your talent and immerse yourself in an environment full of creativity and excitement.
Experience the Magic of DANi iVORY
DANi iVORY, a renowned pianist and entertainer, will be hosting this unforgettable night of Piano Karaoke. As an accomplished musician with a passion for creating unforgettable experiences, DANi iVORY knows how to bring out the best in people and create an electric atmosphere.
Why Piano Karaoke?
Piano Karaoke is a unique and exhilarating twist on traditional karaoke. Instead of singing along to a pre-recorded track, you'll have the pleasure of performing with live piano accompaniment. This allows for more flexibility, improvisation, and a greater opportunity to showcase your musical prowess.
Join a Community of Music Lovers
When you attend Piano Karaoke at The Gamers Gallery, you become part of a vibrant and supportive community of music lovers. Connect with fellow enthusiasts, exchange musical ideas, and enjoy the thrill of watching others perform in their own unique style. It's an experience that fosters unity and celebrates the power of music.
How Does It Work?
Participating in Piano Karaoke is easy and fun. Simply choose a song from our extensive library, share it with DANi iVORY, and prepare to take the center stage. Whether you're a seasoned performer or a first-timer, DANi iVORY will guide and encourage you, ensuring your performance is memorable and full of energy. Don't worry about making mistakes – Piano Karaoke is all about embracing the joy of music with confidence.
A Night of Unforgettable Moments
During Piano Karaoke, you'll witness incredible performances, create lasting memories, and experience a sense of camaraderie that only music can ignite. From slow ballads to upbeat anthems, the diverse selection of songs will resonate with music enthusiasts of all tastes and genres. Above all, it's a night where everyone is encouraged to let their inner musician shine.
Join Us for Piano Karaoke w/DANi iVORY
Don't miss out on this exceptional opportunity. Mark your calendars and join us at The Gamers Gallery for an unforgettable night of Piano Karaoke with DANi iVORY. Whether you're looking to perform, support friends, or simply enjoy an evening of fantastic music, this event promises to be a highlight of your musical journey.
Secure Your Spot Today
To ensure you don't miss out on this incredible experience, book your spot today. Simply visit our website or reach out to our friendly team for more information, ticket prices, and any other details you may require. Spaces are limited, so act fast and reserve your place for an evening of musical magic.