Introducing Megatron Burger - Game and Grub Unleashed!
Mar 23, 2021
Attractions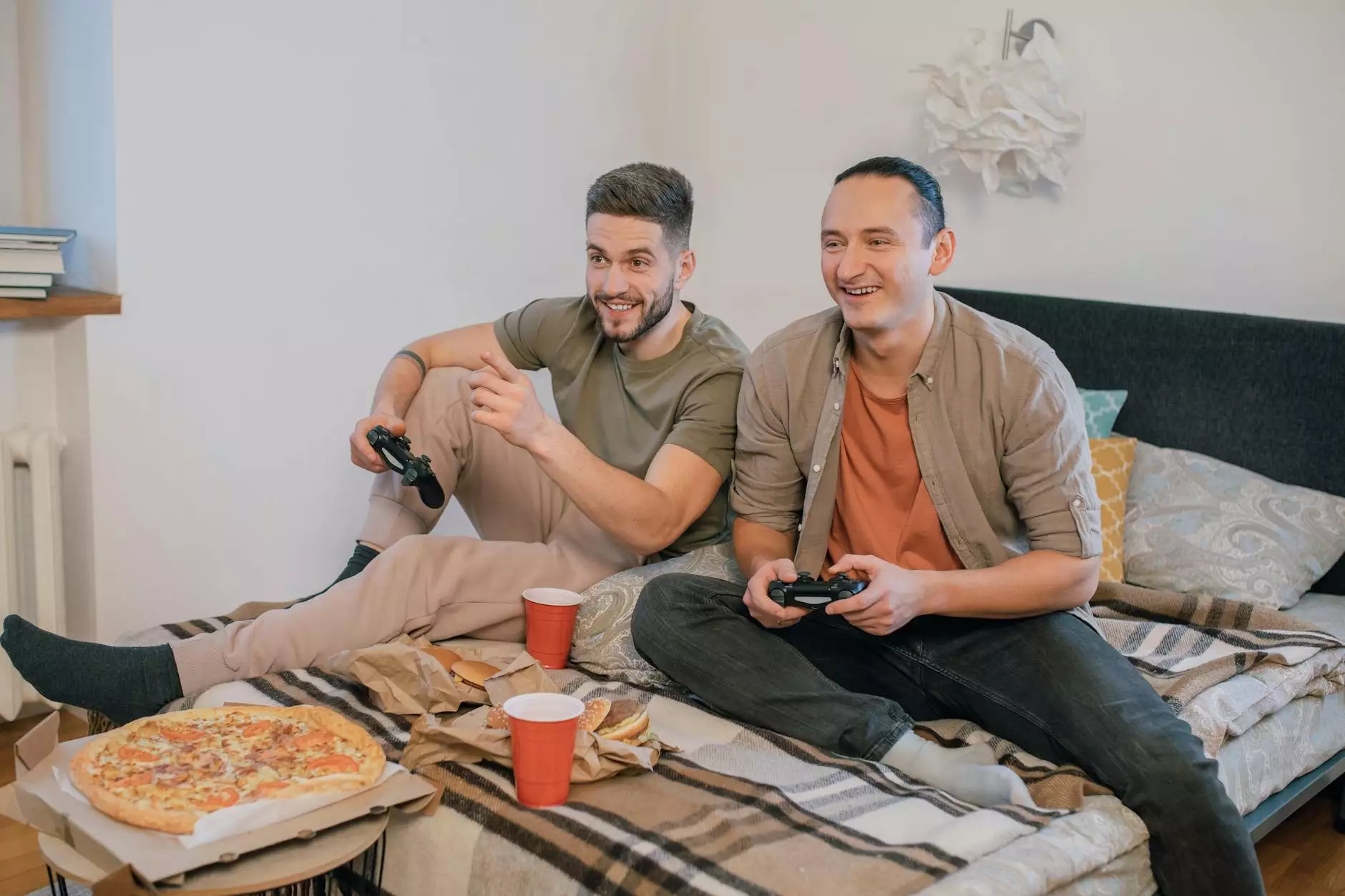 Unleash Your Hunger
Welcome to The Gamers Gallery, where we strive to create the ultimate gaming experience for all avid gamers out there. We understand the importance of fueling your gaming sessions with delicious food that matches your passion. Say hello to Megatron Burger - an extraordinary culinary creation designed specifically for gamers like you.
Conquer Taste Buds with Megatron Burger
Megatron Burger is not your ordinary burger. It's a gastronomic wonder that combines the best of taste and convenience, allowing you to focus on your game without compromising on flavor. Our team of expert chefs have meticulously crafted this masterpiece to ensure maximum satisfaction, both in terms of taste and presentation.
Game-Worthy Ingredients
At The Gamers Gallery, we believe in using only the finest and freshest ingredients to create our signature dishes. Megatron Burger is no exception. Sink your teeth into a juicy, handcrafted beef patty, perfectly grilled to perfection. Topped with a generous layer of melted cheese, crispy bacon, fresh lettuce, ripe tomatoes, and our secret special sauce, every bite of Megatron Burger will take you on a flavor-packed adventure like no other.
Unmatched Quality and Flavors
What sets Megatron Burger apart from the competition is our unwavering commitment to quality and flavor. Each burger is made to order, ensuring that you receive a fresh and delicious meal every time. We understand that gaming can be an intense and immersive experience, so we've made sure that Megatron Burger satisfies your cravings and keeps you energized for hours.
The Perfect Fuel for Gamers
As avid gamers ourselves, we know the importance of staying focused and energized during those epic gaming sessions. Megatron Burger is packed with essential nutrients and proteins, designed to boost your concentration and enhance your gaming performance. Don't let hunger distract you from reaching new levels and unlocking achievements. Order a Megatron Burger today and experience gaming and grub like never before.
Delivery and Convenience
At The Gamers Gallery, we understand that convenience is key, especially during intense gaming marathons. That's why we offer reliable delivery services right to your doorstep, so you can enjoy the heavenly taste of Megatron Burger without interrupting your gameplay. Simply place your order online or through our dedicated mobile app, and let us take care of the rest. It's time to focus on what matters most - dominating the digital realm while indulging in the ultimate gaming fuel.
Level Up Your Taste Buds with Megatron Burger
If you're ready to embark on a flavor adventure like no other, Megatron Burger is waiting for you. Join us at The Gamers Gallery and experience the perfect synergy of gaming and gastronomy. Our commitment to quality, flavors, and convenience makes us the ultimate destination for gamers who refuse to settle for anything less than extraordinary. Order your Megatron Burger now and savor every bite as you dominate virtual worlds!
Dominate with Megatron Burger - Order Now!
It's time to level up your taste buds and elevate your gaming experience. Order Megatron Burger exclusively at The Gamers Gallery and embark on a culinary journey that will leave you craving for more. Our dedication to delivering excellence in both gaming and food ensures that you truly get the best of both worlds. Don't miss out on this extraordinary opportunity. Order your Megatron Burger today and taste the power!