The Original Arcade Bar - Los Angeles
Nov 11, 2019
Arcade Games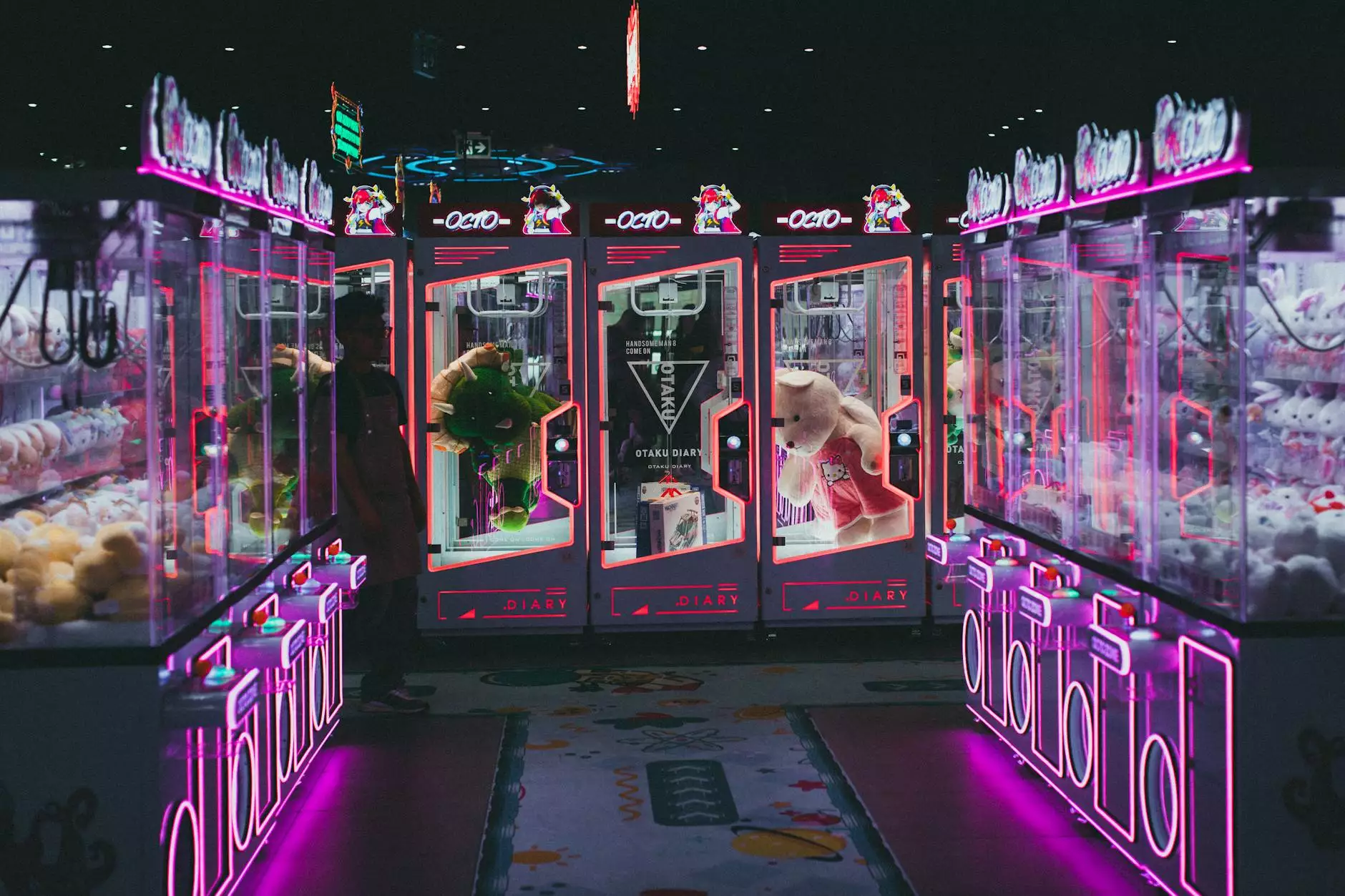 Step into a World of Fun and Nostalgia
Welcome to The Gamers Gallery, the premier arcade bar in Los Angeles. We invite you to embark on a journey through time, reliving the golden era of gaming while enjoying a vibrant and social atmosphere. Our unique combination of classic arcade games, delicious drinks, and lively ambiance creates an unforgettable experience for every gaming enthusiast.
A True Gaming Haven
At The Gamers Gallery, we understand the deep rooted passion that gamers have for their craft. That's why we have curated an extensive collection of arcade games, featuring both fan-favorites from the past and the latest cutting-edge releases. Whether you're seeking to conquer high scores on classic cabinets or engage in thrilling multiplayer battles, our arcade bar has something for everyone.
Immersive Gaming Experience
Step into our arcade bar and prepare to be transported to a world of excitement and anticipation. Our state-of-the-art gaming machines, boasting stunning visuals and immersive sound, provide an unparalleled gaming experience. From retro classics such as Pac-Man and Donkey Kong to modern favorites like Street Fighter and Mario Kart, our diverse selection of games caters to all preferences.
A Taste of Nostalgia
Escape the hustle and bustle of daily life as you indulge in the nostalgia of your favorite childhood games. Rediscover the joy of spending hours perfecting your skills, challenging friends, and creating lasting memories. At The Gamers Gallery, we believe that gaming is a universal language that brings people together and fosters a strong sense of community.
Socialize and Connect
Our arcade bar serves as a social hub for gamers and enthusiasts alike. Grab a drink at our stylish bar and strike up conversations with fellow gamers who share your passion. Whether engaging in friendly competition or collaborating on co-op adventures, our arcade bar provides the perfect setting to forge new friendships and create lasting connections in a like-minded community.
Unforgettable Events
Looking to celebrate a special occasion or host a unique event? The Gamers Gallery offers a range of event packages tailored to your needs. Whether it's a birthday party, corporate event, or bachelor/bachelorette gathering, our dedicated team will ensure a memorable experience for you and your guests. Immerse yourself in the world of gaming while enjoying our exceptional service and amenities.
The Perfect Gaming Night Out
When it comes to a night out filled with gaming, laughter, and great company, The Gamers Gallery is the ultimate destination. Our friendly staff, welcoming atmosphere, and carefully crafted gaming environment make for an experience like no other. Join us at The Gamers Gallery, the original arcade bar in Los Angeles, and make every gaming night a legendary adventure.