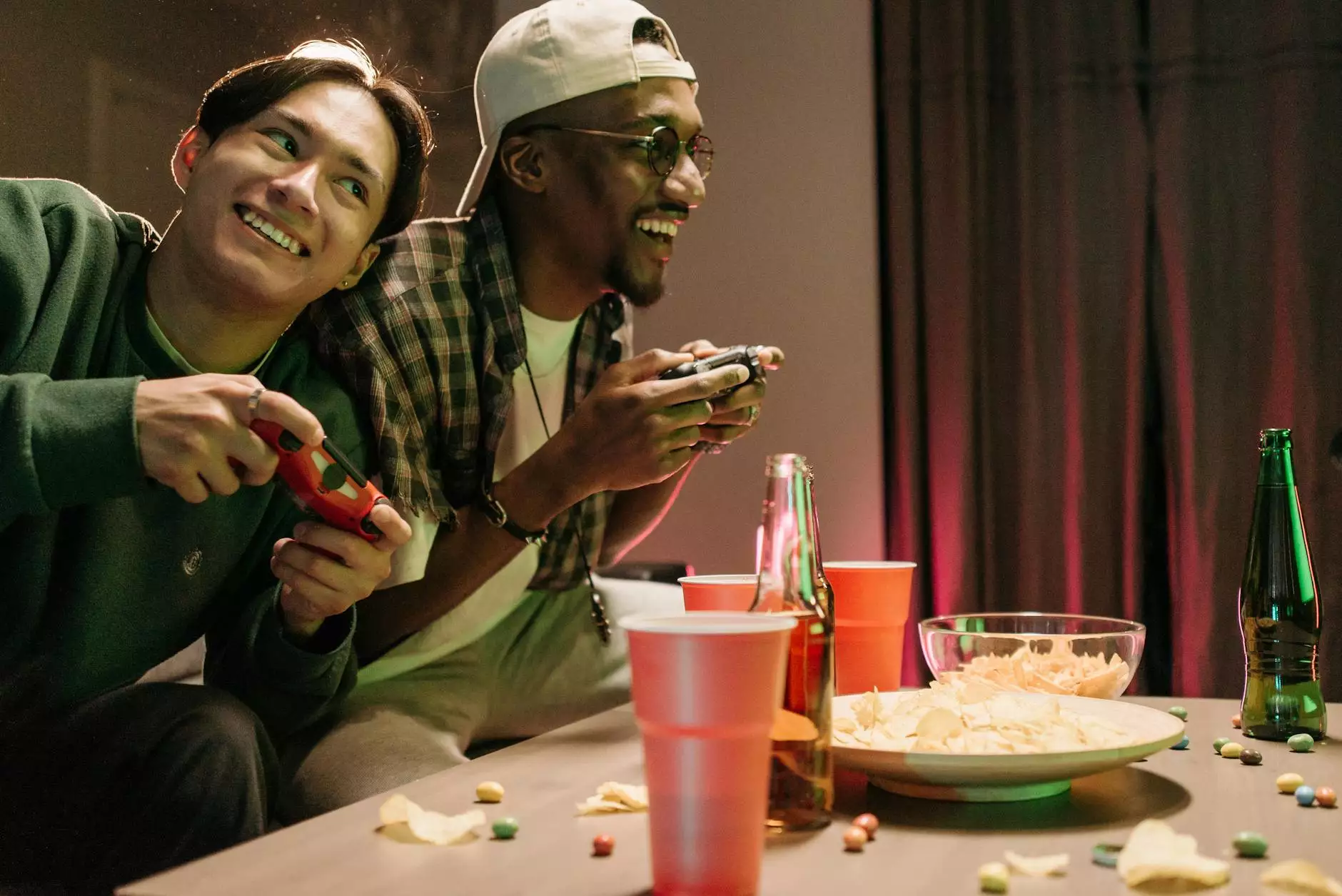 Unleash Your Bowling Skills
At The Gamers Gallery, we offer an exceptional bowling experience for enthusiasts of all ages and skill levels. Whether you are a seasoned bowler or new to the game, our state-of-the-art bowling alley is the perfect place to sharpen your skills, have fun, and create lasting memories.
State-of-the-Art Facilities
Our bowling alley features cutting-edge technology and modern amenities designed to provide you with the ultimate bowling experience. Equipped with advanced scoring systems, vibrant LED lighting, comfortable seating, and top-quality lanes, we ensure that every visit to The Gamers Gallery is an enjoyable one.
A Variety of Bowling Options
Whether you're looking for a casual bowling session with friends or a competitive league play, we have it all. Our facility offers a range of bowling options to cater to different preferences:
Open Bowling
During our open bowling hours, you can simply walk in, grab a pair of stylish bowling shoes, and start knocking down pins. Enjoy the camaraderie, friendly competition, and the thrill of scoring a strike!
League Play
If you're interested in taking your bowling skills to the next level, our competitive leagues provide the perfect opportunity. Join one of our leagues and compete against fellow bowlers while improving your technique and enjoying the spirit of healthy competition.
Group Events
Looking for a unique and entertaining group activity? Bowling at The Gamers Gallery is the perfect choice. Whether it's a corporate event, birthday party, or a social gathering, our spacious and well-equipped facility can accommodate groups of all sizes. Our friendly staff will ensure that your event is a success, leaving you and your guests with unforgettable memories.
Family-Friendly Environment
At The Gamers Gallery, we pride ourselves on providing a family-friendly environment where everyone can have a great time. Our bowling alley offers bumper lanes for younger bowlers, making it easier for kids to participate and enjoy the game. It's the ideal place for family outings and bonding experiences.
Bowling Pro Shop
Our on-site bowling pro shop is stocked with a wide range of bowling equipment, accessories, and apparel. Whether you need a new bowling ball, shoes, or personalized gear, our knowledgeable staff will assist you in finding the perfect fit for your style and skill level.
Join Us at The Gamers Gallery
Ready to experience the excitement of bowling at The Gamers Gallery? Gather your friends, polish your bowling shoes, and head over to our state-of-the-art bowling alley. Whether you're a casual bowler or a seasoned pro, our facility is designed to provide you with an exceptional and enjoyable bowling experience. Come and unleash your bowling skills today!