Welcome to Kids Bowl Free at The Gamers Gallery!
Feb 4, 2020
Attractions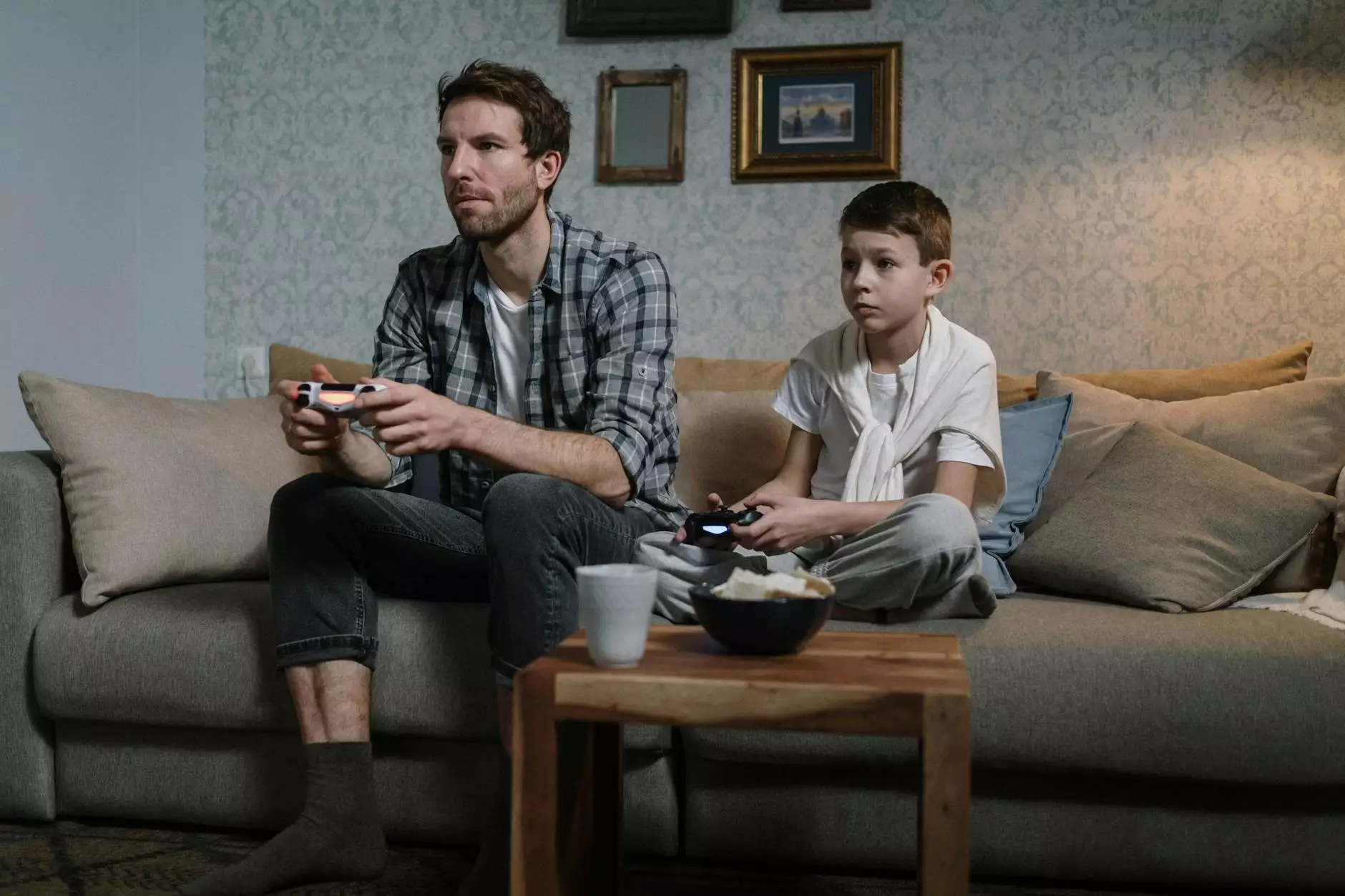 Unleash the Fun with Kids Bowl Free Program
Are you looking for a way to keep your kids entertained this summer? Look no further! The Gamers Gallery is thrilled to offer the Kids Bowl Free program, a fantastic opportunity for children to enjoy the excitement of bowling in a fun and safe environment.
What is Kids Bowl Free?
The Kids Bowl Free program allows registered children to enjoy two free games of bowling every day throughout the summer. It's our way of providing a memorable and enjoyable experience for families, while helping children develop their bowling skills and make lasting memories.
How Does it Work?
Participating in the Kids Bowl Free program is simple! All you need to do is sign up your child on our website, thegamersgallery.com/kidsbowlfree. Once registered, your child will receive two free games of bowling per day, including shoe rentals. It's a fantastic offer that provides hours of family fun all summer long.
Benefits of Kids Bowl Free
The Kids Bowl Free program offers a wide range of benefits for both children and parents:
1. Affordable Family Entertainment
Keeping your kids entertained during the summer can be expensive. Kids Bowl Free provides an affordable solution for families to enjoy quality time together without breaking the bank.
2. Physical Activity
Bowling is a fantastic way to keep kids active and engaged. It helps develop coordination, balance, and muscle strength, all while having fun with friends and family.
3. Social Interaction
By participating in the Kids Bowl Free program, children have the opportunity to meet and interact with other kids in a friendly and social environment. It's a great way for them to make new friends and enhance their social skills.
4. Skill Development
Bowling is not only fun, but it also helps children develop essential skills such as hand-eye coordination, focus, and strategic thinking. The Kids Bowl Free program gives kids a chance to improve their bowling techniques and become more confident in their abilities.
5. Rainy Day Alternative
Summers can have unpredictable weather, but with the Kids Bowl Free program, you have a rainy day alternative that guarantees hours of entertainment. Escape the rain and enjoy a friendly bowling game indoors at The Gamers Gallery.
6. Family Bonding
Bowling is an activity that the whole family can enjoy together. From grandparents to younger siblings, everyone can participate and have a blast. Create unforgettable memories and strengthen your family bonds with Kids Bowl Free at The Gamers Gallery.
Why Choose The Gamers Gallery?
At The Gamers Gallery, we are dedicated to providing a top-notch bowling experience for children and families. Here's why you should choose us:
1. State-of-the-Art Bowling Lanes
Our facility features modern and well-maintained bowling lanes, ensuring a smooth and enjoyable game for everyone. Combined with exciting graphics and interactive displays, you're guaranteed a memorable experience.
2. Friendly and Knowledgeable Staff
Our team of friendly and experienced staff is always ready to assist you and ensure that your visit is nothing short of exceptional. From choosing the right bowling ball to providing tips and guidance, we're here to make your time with us extraordinary.
3. Family-Friendly Atmosphere
We take pride in creating a welcoming and family-friendly atmosphere at The Gamers Gallery. Our goal is to make sure that both children and parents feel comfortable and have an amazing time, whether it's a casual game or a birthday celebration.
4. Affordable Dining Options
Feeling hungry after a game? Our on-site restaurant offers a variety of delicious food options at affordable prices. Grab a meal, refuel, and continue enjoying the fun-filled activities at The Gamers Gallery.
Register Today and Start Having Fun!
Don't miss out on this incredible opportunity - register your child for the Kids Bowl Free program today! Visit our website at thegamersgallery.com/kidsbowlfree and follow the easy registration process. We can't wait to see you at The Gamers Gallery for an unforgettable summer filled with endless bowling fun!