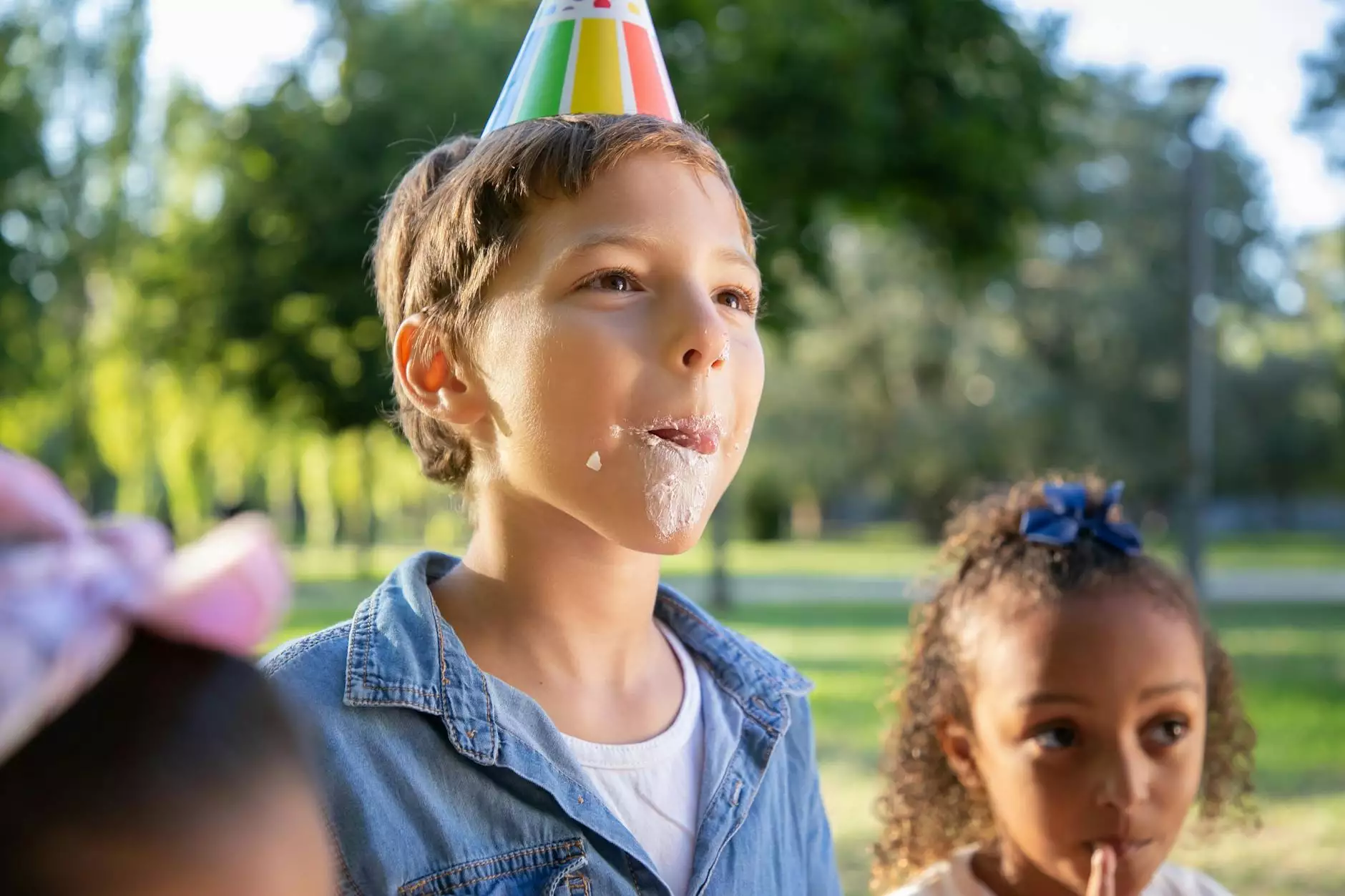 The Gamers Gallery: The Ultimate Birthday Party Destination
Welcome to The Gamers Gallery, the ultimate destination for an exciting and memorable kids birthday party! If you are seeking a unique and thrilling venue to celebrate your child's special day, you've come to the right place. Our state-of-the-art facility is specially designed to provide endless entertainment and enjoyment for children of all ages.
Unforgettable Experiences for Every Child
At The Gamers Gallery, we understand the importance of creating exceptional experiences for kids on their birthdays. Our team of dedicated professionals works tirelessly to ensure that each party is filled with joy, excitement, and lots of laughter. From thrilling games and activities to delicious food and festive decorations, our goal is to make your child's birthday party an unforgettable event.
Awe-Inspiring Gaming Atmosphere
Step into our gaming wonderland and prepare to be amazed! Our venue features a cutting-edge gaming setup, complete with the latest consoles, virtual reality (VR) technology, and a wide selection of popular games suitable for all ages. Whether your child is a fan of action-packed adventures, racing games, or classic favorites, we have something to cater to every gamer's taste.
Customizable Party Packages
At The Gamers Gallery, we understand that every child is unique. That's why we offer customizable party packages to ensure that your child's birthday celebration is tailored to their preferences. From themed decorations and personalized invitations to specialized gaming tournaments and challenges, we go the extra mile to create a party that reflects your child's individual interests and passions.
Expert Party Planning Assistance
Planning a birthday party can be a daunting task, but with The Gamers Gallery, you can leave the stress behind. Our expert party planning team is here to guide you through every step, from selecting the perfect party package to organizing additional services such as catering and party favors. We strive to provide a seamless and worry-free experience so that you can focus on creating unforgettable memories with your child and their friends.
Safe and Secure Environment
Your child's safety is our top priority. The Gamers Gallery ensures a safe and secure environment for all party attendees. Our venue is equipped with state-of-the-art security measures, supervised by trained staff members, and maintained to the highest standards of cleanliness. You can rest assured that your child's birthday party will be conducted in a secure and enjoyable setting.
Flexibility and Convenience
We understand that planning a birthday party involves various factors, such as budget constraints and scheduling preferences. That's why The Gamers Gallery offers flexibility and convenience to accommodate your needs. Our party packages are designed to suit different budgets, and we offer flexible time slots to ensure that you can find the perfect slot that fits your schedule seamlessly.
Book Your Child's Dream Birthday Party
Ready to create magical memories for your child's birthday? Don't miss out on the opportunity to host a unique and unforgettable celebration at The Gamers Gallery. Contact our friendly team today to book your preferred party package and let us take care of the rest! Trust us, your child and their friends will be talking about this amazing birthday party experience for years to come.
© 2021 The Gamers Gallery. All rights reserved.