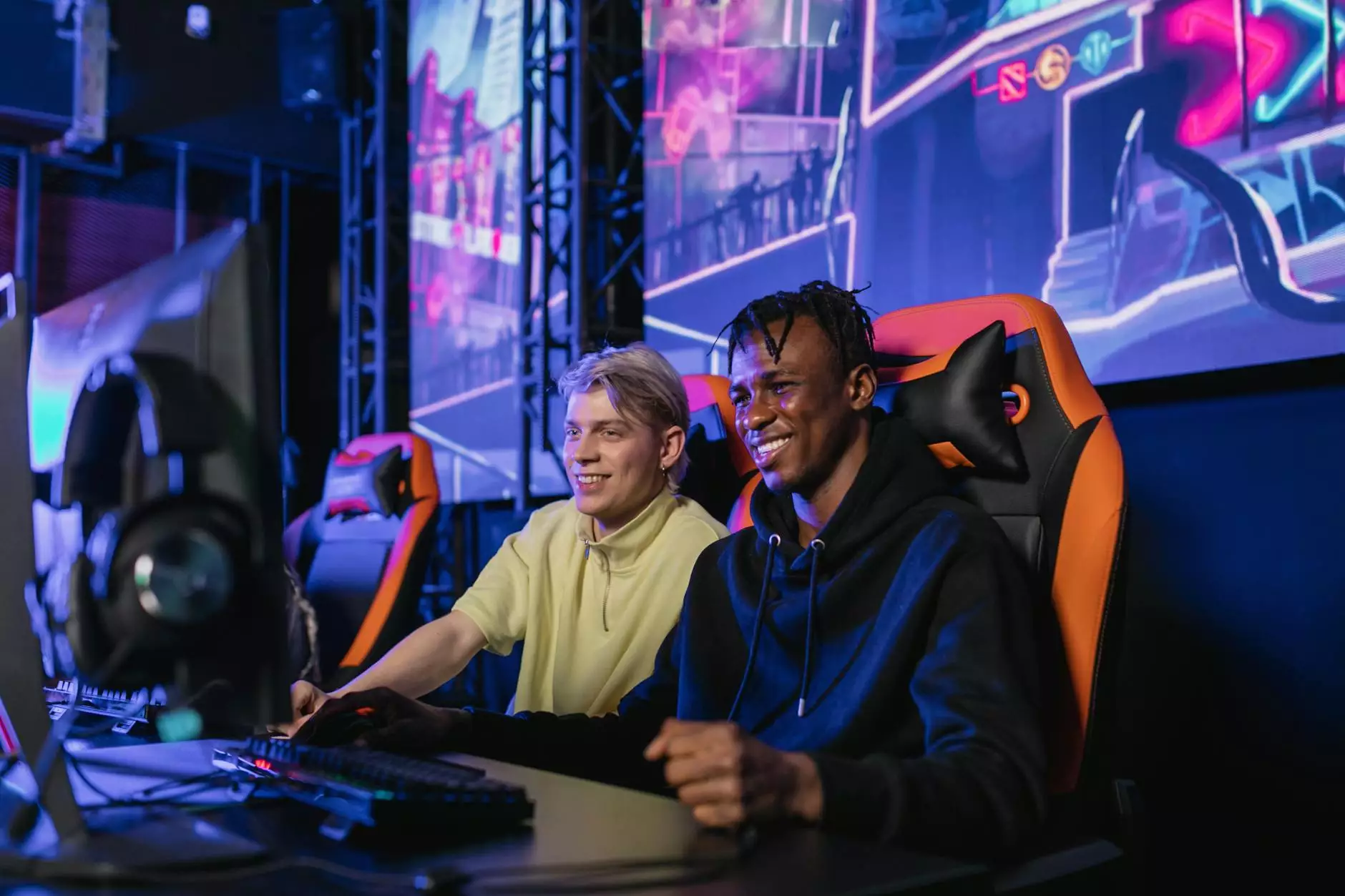 Unforgettable Gaming Events
Welcome to The Gamers Gallery, your ultimate destination for hosting gaming events. Whether you are planning a birthday party, corporate team building event, or just a casual get-together with friends, we have got you covered. Our dedicated team of gaming enthusiasts is committed to providing you with a unique and immersive experience that will leave a lasting impression on your guests.
State-of-the-Art Facilities
At The Gamers Gallery, we pride ourselves on offering top-notch facilities that cater to your every need. Our venue is equipped with the latest gaming consoles, high-definition screens, comfortable seating arrangements, and cutting-edge audio systems. We create an atmosphere that is both comfortable and exciting, ensuring that your event is a resounding success.
Customizable Event Packages
We understand that every event is unique, which is why we offer customizable event packages tailored to your specific requirements. Whether you want to organize a tournament, casual gaming sessions, or a mix of both, our team will work closely with you to design the perfect package. Our attention to detail and willingness to go the extra mile sets us apart from other venues.
Expert Staff
Our team of experienced and passionate staff is here to make your event planning process seamless and stress-free. From the initial consultation to the execution of your event, our dedicated staff members will be with you every step of the way. They are well-versed in the intricacies of gaming and will ensure that your event runs smooth and according to plan.
Unique Gaming Experience
When you choose The Gamers Gallery for your event, you are not just getting a venue. You are getting an unparalleled gaming experience. Our vast selection of games caters to all age groups and preferences, ensuring that everyone has a fantastic time. From classic retro games to the latest multiplayer titles, our library is sure to impress both avid gamers and casual players.
Convenient Location and Booking
Located in the heart of the city, The Gamers Gallery enjoys a prime location that is easily accessible for all. Our website provides detailed information about our facilities, event packages, and availability. To book your event, simply fill out our online form, and one of our representatives will get in touch with you promptly. We recommend booking in advance to secure your preferred date and time.
Contact Us Today
If you are ready to take your gaming event to the next level, contact us today. Our friendly team is more than happy to answer any queries you may have and guide you through the booking process. Trust The Gamers Gallery to make your event an unforgettable experience for you and your guests. Reserve your spot now and be prepared for an epic gaming adventure!
Keywords: Book Your Event, The Gamers Gallery, gaming events, event packages, experienced staff, gaming experience, convenient location, booking, unforgettable gaming experience