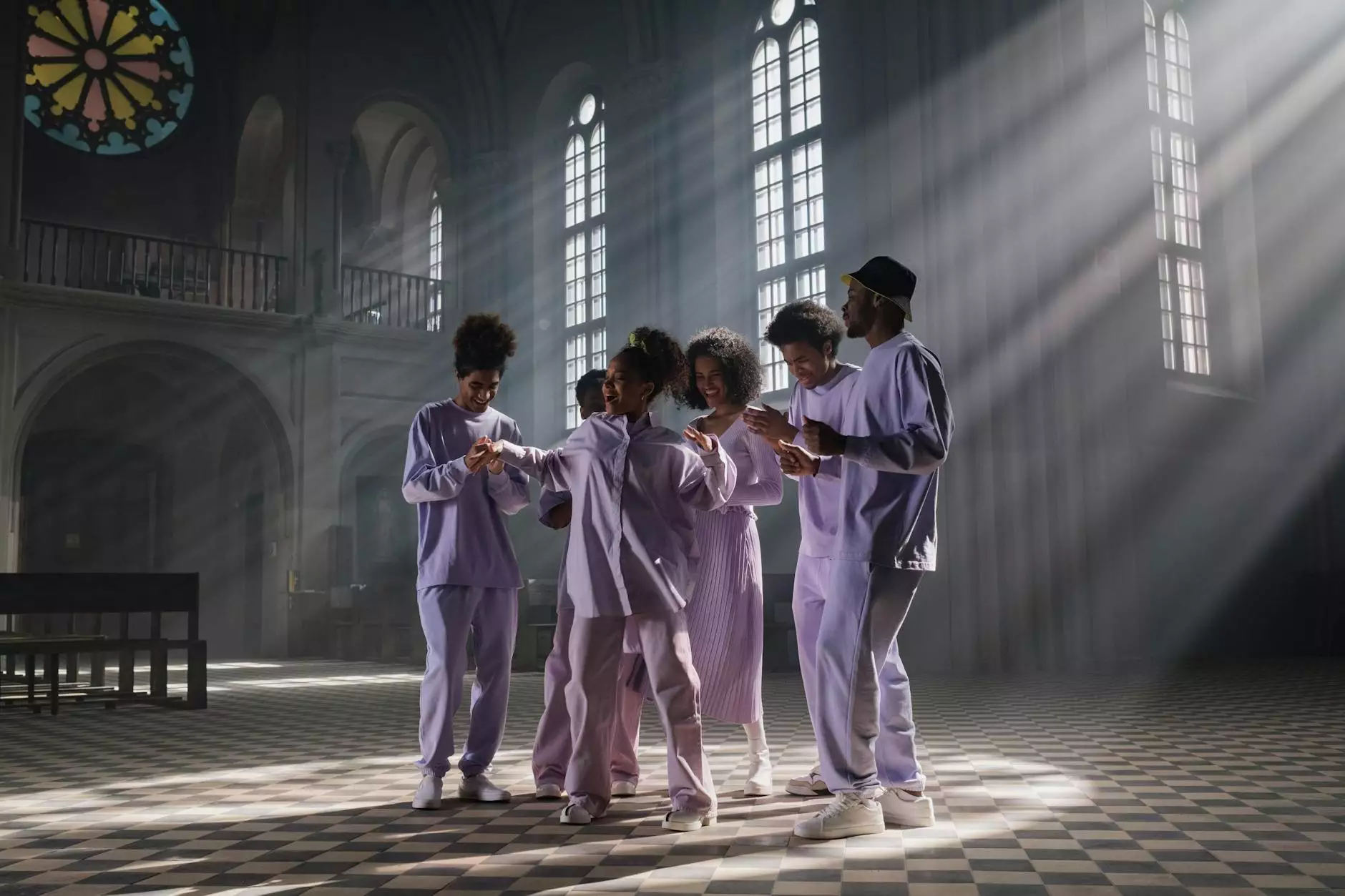 Welcome to The Gamers Gallery's Second Sunday Hymn Sing! A unique and uplifting event that invites you to join us on the second Sunday of every month to indulge in the beauty of hymns. Immerse yourself in the joy of song, as we bring together individuals from diverse backgrounds, united by a shared love for music and community. Our hymn sing event is open to all ages and musical abilities, promising an inclusive and enriching experience for everyone.
Experience the Power of Hymns
Hymns have a special place in the hearts of many, offering solace, inspiration, and a sense of belonging. They carry with them a rich history and tradition, passed down from generations, and resonate with people of various faiths and backgrounds. The Second Sunday Hymn Sing at The Gamers Gallery celebrates this timeless musical genre, recognizing its ability to uplift spirits, foster connections, and create a welcoming space for individuals seeking a sense of community.
Join Us for Musical Merriment
Our Second Sunday Hymn Sing is an event filled with musical merriment, where participants come together to sing their hearts out. Whether you have a melodious voice or simply enjoy listening to others, this event welcomes all who appreciate the power of music. We provide songbooks with a wide range of hymns, allowing attendees to choose their favorites or discover new melodies. The atmosphere is warm, inviting, and encourages engagement and participation.
A Welcoming Community
The Gamers Gallery is proud to foster a welcoming community, where individuals of all backgrounds can come together and find solace in shared experiences. The Second Sunday Hymn Sing embodies this spirit by providing a safe space for people to connect through music and song. Participants often find themselves forging new friendships, expanding their musical horizons, and discovering the joy of collective harmony.
Details & Participation
The Second Sunday Hymn Sing takes place at The Gamers Gallery from 3:00 PM to 5:00 PM. Mark your calendars and make sure to join us on every second Sunday of the month. The event is free of charge and open to all. We encourage attendees to bring their own musical instruments if they wish to accompany the hymns. Singing along with the group is not mandatory, and you are more than welcome to simply sit back and appreciate the music.
Event Location:
The Gamers Gallery

123 Main Street, Anytown, USA
Benefits of Attending
By participating in the Second Sunday Hymn Sing, you can experience numerous benefits:
Community Bonding: Connect with like-minded individuals while creating lasting friendships.
Emotional Well-being: Discover the uplifting power of music and its positive impact on your mood.
Cultural Appreciation: Explore the diversity of hymns and learn about different musical traditions.
Self-Expression: Feel empowered as you express yourself through singing or playing an instrument.
FAQs
To help you make the most of your experience at the Second Sunday Hymn Sing, here are some frequently asked questions:
1. Do I need to have prior musical experience to attend?
No, absolutely not! Our event welcomes individuals of all musical abilities and backgrounds. Whether you are a seasoned musician or have never sung before, our hymn sing offers a non-judgmental and inclusive environment for everyone to participate.
2. Can I bring my own hymn books?
While we provide songbooks for the event, you are more than welcome to bring your own hymn books if you have any favorites or enjoy using a specific edition. The goal is to create an inclusive space where everyone can feel comfortable and engaged in the music.
3. Can I bring others with me?
Of course! We encourage you to bring friends, family members, or anyone else who would appreciate this unique musical experience. The more, the merrier!
4. Will there be any refreshments available?
Yes, light refreshments will be provided during the event. We believe that good music and good food go hand in hand!
Spread the Word!
Help us grow our hymn sing community by spreading the word about the Second Sunday Hymn Sing at The Gamers Gallery. Share your experiences on social media using the hashtag #SecondSundayHymnSing and invite your friends, colleagues, and loved ones to join in on the musical joy!
Join us at The Gamers Gallery's Second Sunday Hymn Sing and immerse yourself in the power of hymns. Discover the uplifting joy of music, forge new connections, and find solace in a welcoming community. Don't miss out on this wonderful event that celebrates the beauty of song and brings people together. We look forward to seeing you there!