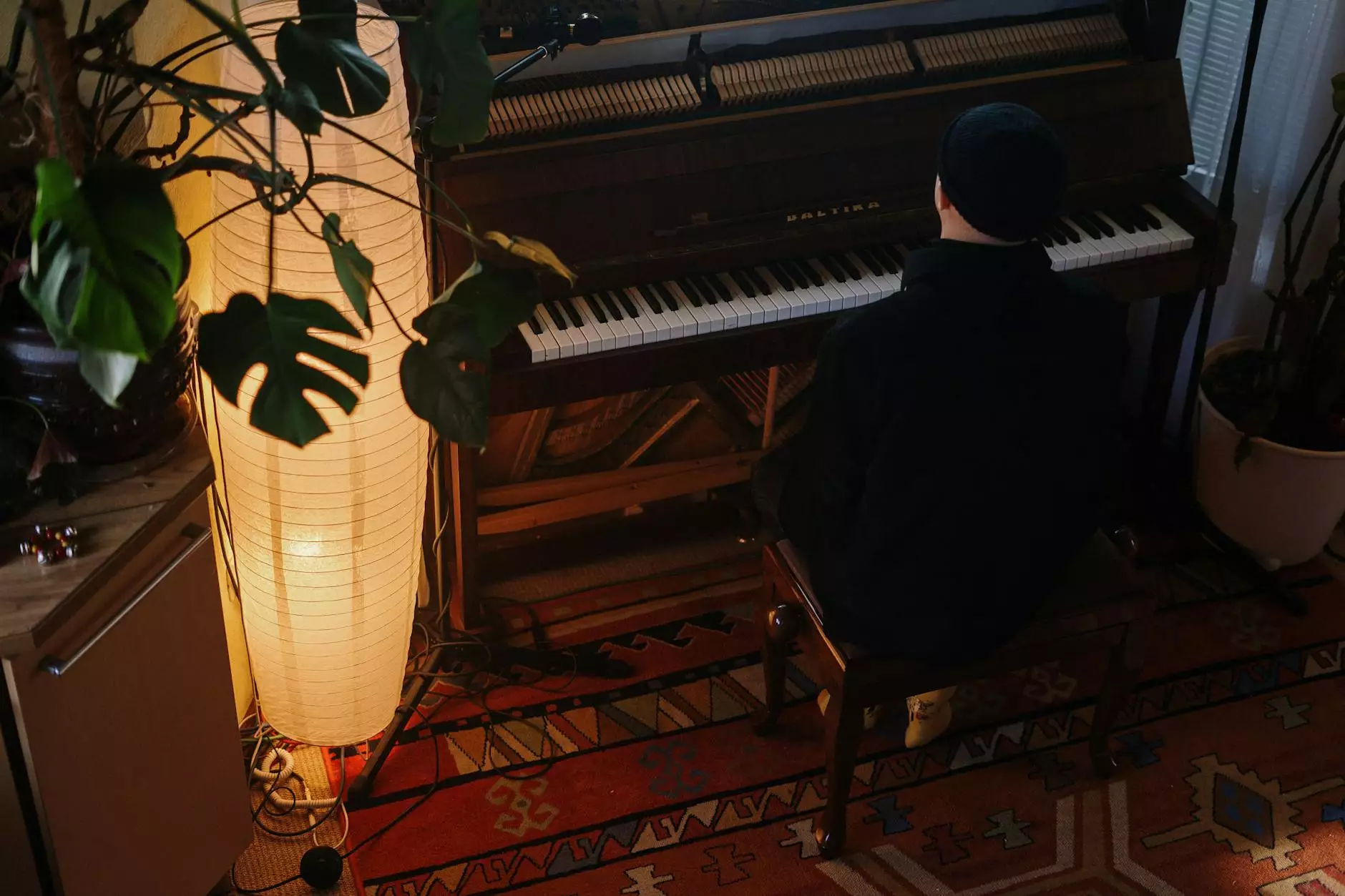 Join us for an unforgettable night of Piano Karaoke!
Experience the thrill of live music and showcase your vocal talents at The Gamers Gallery's Piano Karaoke event with the incredibly talented Brandon Reeves. This exclusive event promises to be a night of pure joy and entertainment, bringing together music enthusiasts from all walks of life.
An Exciting Night of Music and Singing
Get ready to unleash your inner diva or crooner as Brandon Reeves tickles the ivories and fills the room with his exceptional musical skills. With his vast repertoire and ability to play almost any song on demand, no request is too difficult for him.
Whether you're a seasoned performer or just starting to explore your vocal talents, Piano Karaoke presents the perfect opportunity to take center stage and share your love for music with a supportive audience. Sing your heart out and let the music guide you to an electrifying performance.
A Welcoming and Engaging Atmosphere
At The Gamers Gallery, we believe in creating a warm and inviting environment where everyone feels comfortable expressing themselves through music. Our spacious venue is equipped with state-of-the-art sound and lighting systems, ensuring an awe-inspiring experience for both performers and audiences.
Our friendly staff will be there to greet you with a smile as you arrive, and our talented bartender will be ready to serve your favorite drinks throughout the night. Soak in the vibrant atmosphere, make new friends, and build unforgettable memories.
Unleash Your Inner Superstar
Join us at The Gamers Gallery's Piano Karaoke event and let your voice soar alongside Brandon Reeves' sensational piano accompaniment. Show off your unique style, belt out your favorite tunes, and revel in the applause and admiration of the audience.
Whether you prefer classic ballads, chart-topping hits, or timeless jazz standards, our diverse song selection caters to every musical taste. Let your creativity shine as you interpret and make each song your own, immersing yourself in the art of musical expression.
An Unforgettable Evening
At The Gamers Gallery, we go above and beyond to ensure every event is a grand success. Our Piano Karaoke with Brandon Reeves is no exception. Be prepared for an evening filled with laughter, cheers, and exceptional music that will leave you with a lasting sense of fulfillment and happiness.
Don't Miss Out! Reserve Your Spot Today
Spaces for our Piano Karaoke event are limited, so make sure to secure your spot in advance. Whether you want to take the stage or simply enjoy the fantastic talent of others, this night promises to be truly extraordinary.
Visit thegamersgallery.com/event/piano-karaoke-with-jarrod-champion-2 to reserve your spot now and join us for a night of musical enchantment that you won't want to miss!
Remember, at The Gamers Gallery, we celebrate the power of music and believe that everyone has a unique voice waiting to be heard. Join us on this magical journey and let Brandon Reeves' exceptional talent inspire you to reach new heights as a performer.
Get ready to sing your heart out and have a wonderful time with friends and fellow music lovers. Don't let this opportunity pass you by. We can't wait to see you there!