PIANO KARAOKE w/Krazy Kyle
Nov 15, 2022
Blog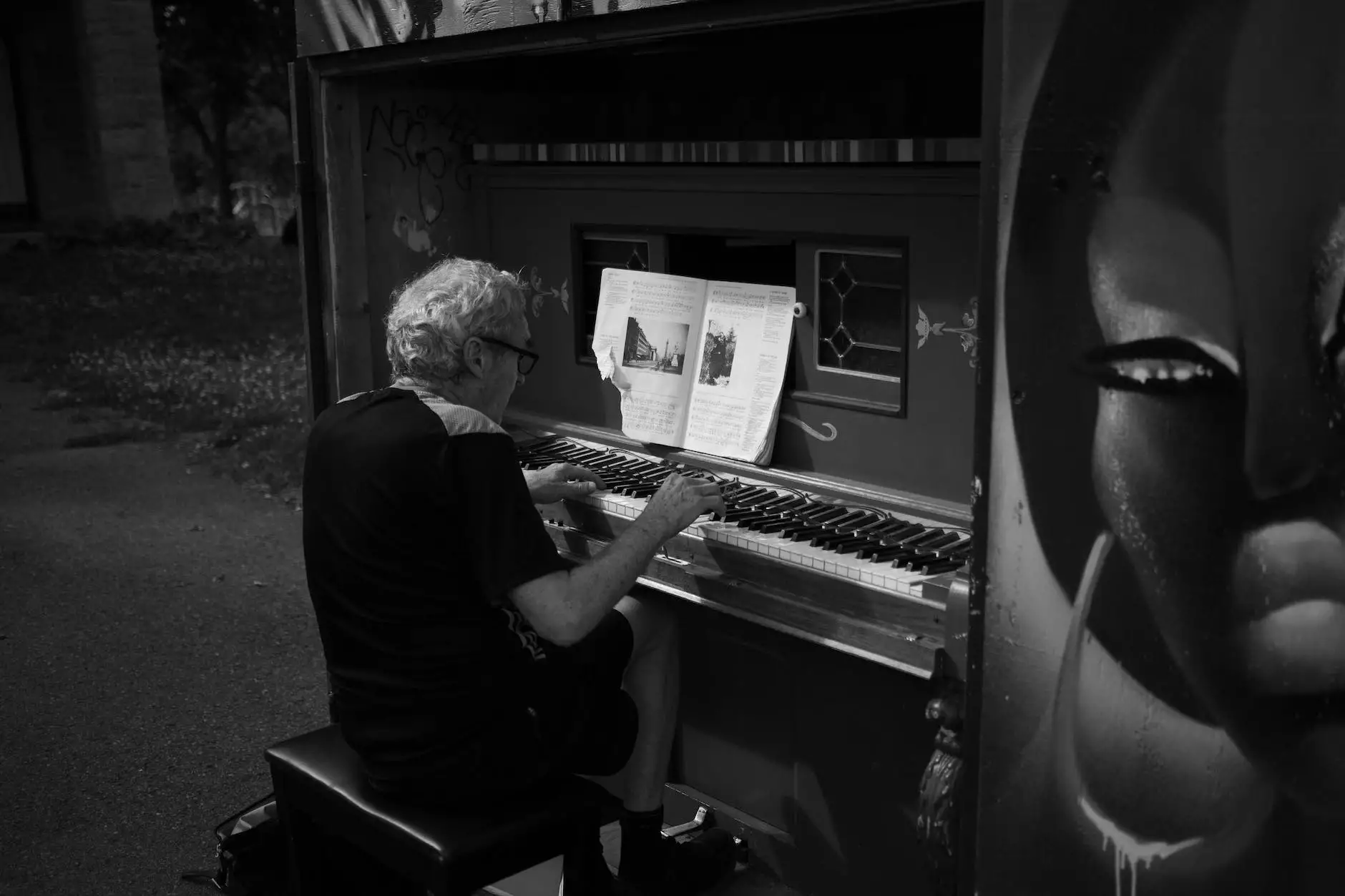 Unleash Your Inner Musician at The Gamers Gallery
Are you craving a unique and exhilarating musical experience? Look no further than The Gamers Gallery's Piano Karaoke sessions with Krazy Kyle! Get ready to embark on a fun-filled journey where you can channel your inner artist and immerse yourself in the world of music.
At The Gamers Gallery, we understand the importance of innovative and interactive entertainment. Our Piano Karaoke sessions offer a one-of-a-kind experience, combining the excitement of karaoke with the beauty of piano music. Whether you're a seasoned pianist or a beginner, our sessions cater to all skill levels, nurturing talent while fostering a sense of joy and creativity.
Discover the Magic of Piano Karaoke
Piano Karaoke is an innovative concept that allows participants to showcase their musical flair by playing popular songs on the piano. With Krazy Kyle as your guide, you'll have the opportunity to unleash your creativity and perform your favorite tunes in a unique and exciting way.
Our experts at The Gamers Gallery have meticulously curated a diverse library of sheet music, encompassing a wide range of genres and artists. Whether you prefer pop hits, timeless classics, or contemporary chart-toppers, we have you covered. Immerse yourself in the world of music as you select your desired composition and bring it to life on the piano.
The Ultimate Music Experience
At The Gamers Gallery, we go above and beyond to provide the ultimate music experience for our participants. Here's what you can expect:
1. State-of-the-Art Facilities
Our Piano Karaoke sessions take place in our state-of-the-art facility, equipped with top-notch pianos and audio systems. Experience crystal-clear sound quality as you dive into the enchanting world of music. Our comfortable and inviting ambience sets the stage for an unforgettable musical journey.
2. Expert Guidance
Krazy Kyle, our talented and experienced pianist, will be your guide throughout the session. With years of expertise and a passion for music, Kyle will help you refine your technique, polish your performance, and unlock your true musical potential. He will provide valuable insights and tips to enhance your skills and boost your confidence.
3. Interactive Group Sessions
Our Piano Karaoke sessions are designed to foster a sense of community and collaboration. Connect with fellow music enthusiasts who share a similar passion and embark on a musical adventure together. Create unforgettable memories and forge lasting friendships as you bond over your love for music.
4. Customized Experience
At The Gamers Gallery, we believe in catering to individual preferences. Choose from our extensive collection of sheet music, select your favorite songs, and craft a personalized repertoire that resonates with your musical taste. With our customizable experience, you have the freedom to curate a unique piano karaoke journey tailored to your preferences.
Unlock Your Musical Potential with The Gamers Gallery
Ready to immerse yourself in the captivating beauty of piano music? Join us at The Gamers Gallery for an unparalleled Piano Karaoke experience with Krazy Kyle. Whether you're looking to elevate your skills, explore your creativity, or simply have a blast with friends, our sessions are sure to leave you inspired and longing for more.
Take the stage, play your heart out, and unleash your inner musician at The Gamers Gallery. Embrace the magic of Piano Karaoke and create memories that will last a lifetime.