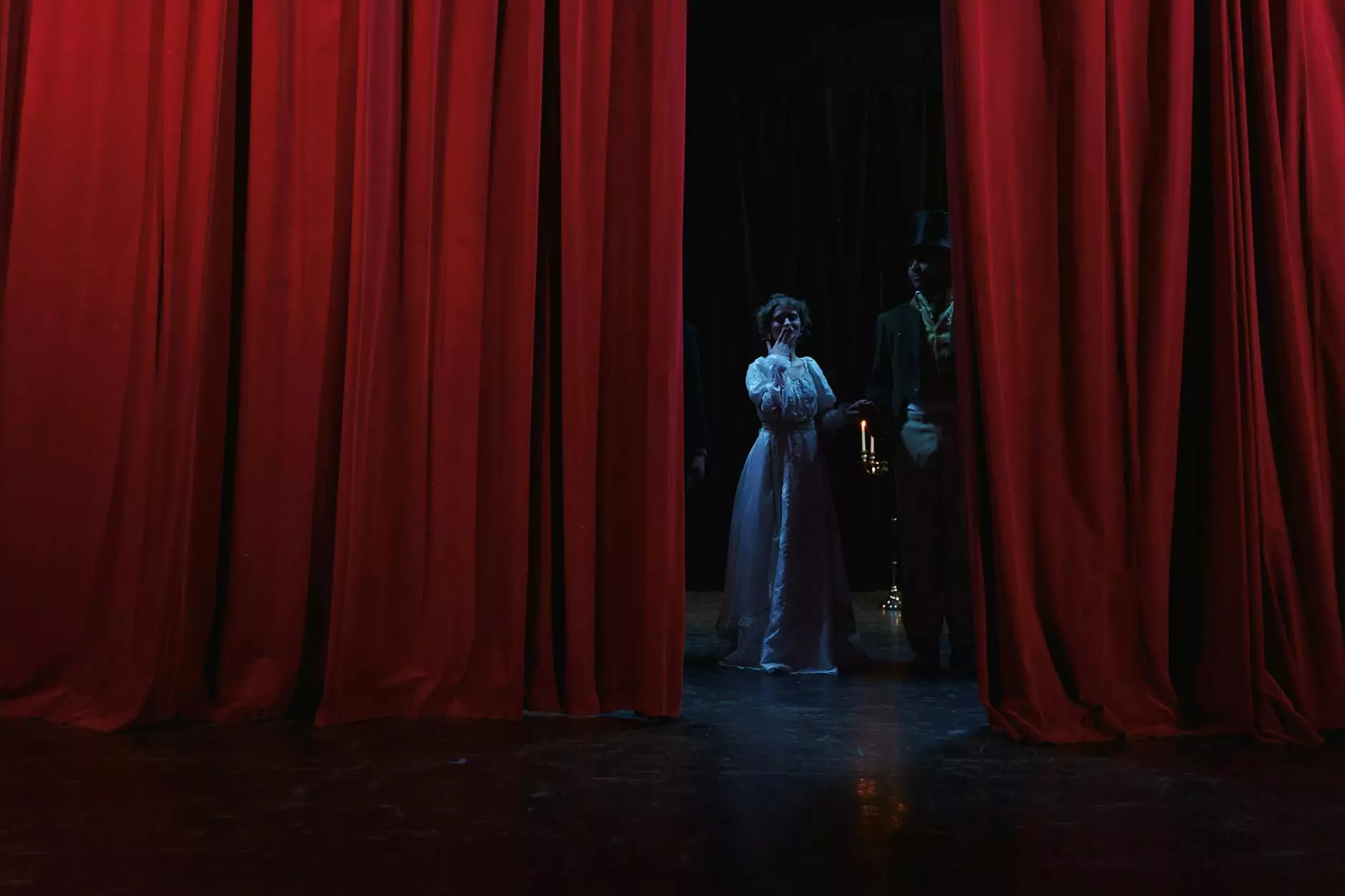 Welcome to Viola Vainglory presents Burlesk, an exciting and unique event brought to you by The Gamers Gallery. Prepare yourself for a one-of-a-kind experience merging the worlds of gaming and burlesque. This electrifying evening promises to captivate and entertain, leaving you awestruck and wanting more.
Experience the Magic
Viola Vainglory presents Burlesk is not your ordinary event. It's a celebration that combines the artistry and allure of burlesque with the immersive and thrilling world of gaming. Our team of talented performers, gamers, and artists have collaborated to create an unforgettable night that will transport you to a realm where fantasy and reality entwine.
An Unforgettable Evening of Entertainment
From the moment you step into The Gamers Gallery, you'll be surrounded by an atmosphere pulsating with excitement. The fusion of gaming and burlesque will ignite your senses, taking you on a journey filled with breathtaking performances, captivating storytelling, and mesmerizing visuals.
Our carefully curated lineup of acts showcases the incredible diversity within both the gaming and burlesque communities. Combining iconic gaming themes with the elegance and sensuality of burlesque, our performers will transport you into a world where characters and their stories come to life on stage.
Prepare to indulge in spectacular choreography, dazzling costumes, and awe-inspiring stage effects. Our talented performers will mesmerize you with their skills, their creativity, and their ability to capture the essence of beloved gaming characters in a way you've never seen before.
Games, Art, and More!
Viola Vainglory presents Burlesk isn't just about the performances. We also offer an array of exciting activities and attractions to enhance your experience. Immerse yourself in the world of gaming through interactive displays, virtual reality experiences, and live gaming competitions.
Discover unique works of art inspired by gaming and burlesque, created by talented artists who share their passion through their masterpieces. Whether you're a gaming enthusiast, an art lover, or simply seeking a night of unparalleled entertainment, there's something for everyone at Viola Vainglory presents Burlesk.
Be Part of an Extraordinary Event
Don't miss your chance to be part of this extraordinary event. Join us at The Gamers Gallery for a night of gaming, excellence, and enchantment. Experience the synergy of two remarkable worlds colliding, leaving you spellbound and hungry for more.
Tickets are limited, so secure your spot now to ensure you don't miss out on Viola Vainglory presents Burlesk. Get ready for an electrifying night of gaming, beauty, and entertainment that will ignite your imagination and leave you craving for the next chapter.
Contact The Gamers Gallery at:
123 Gaming Street, Gamerland, GA 12345
Phone: 555-123-4567 | Email: [email protected]