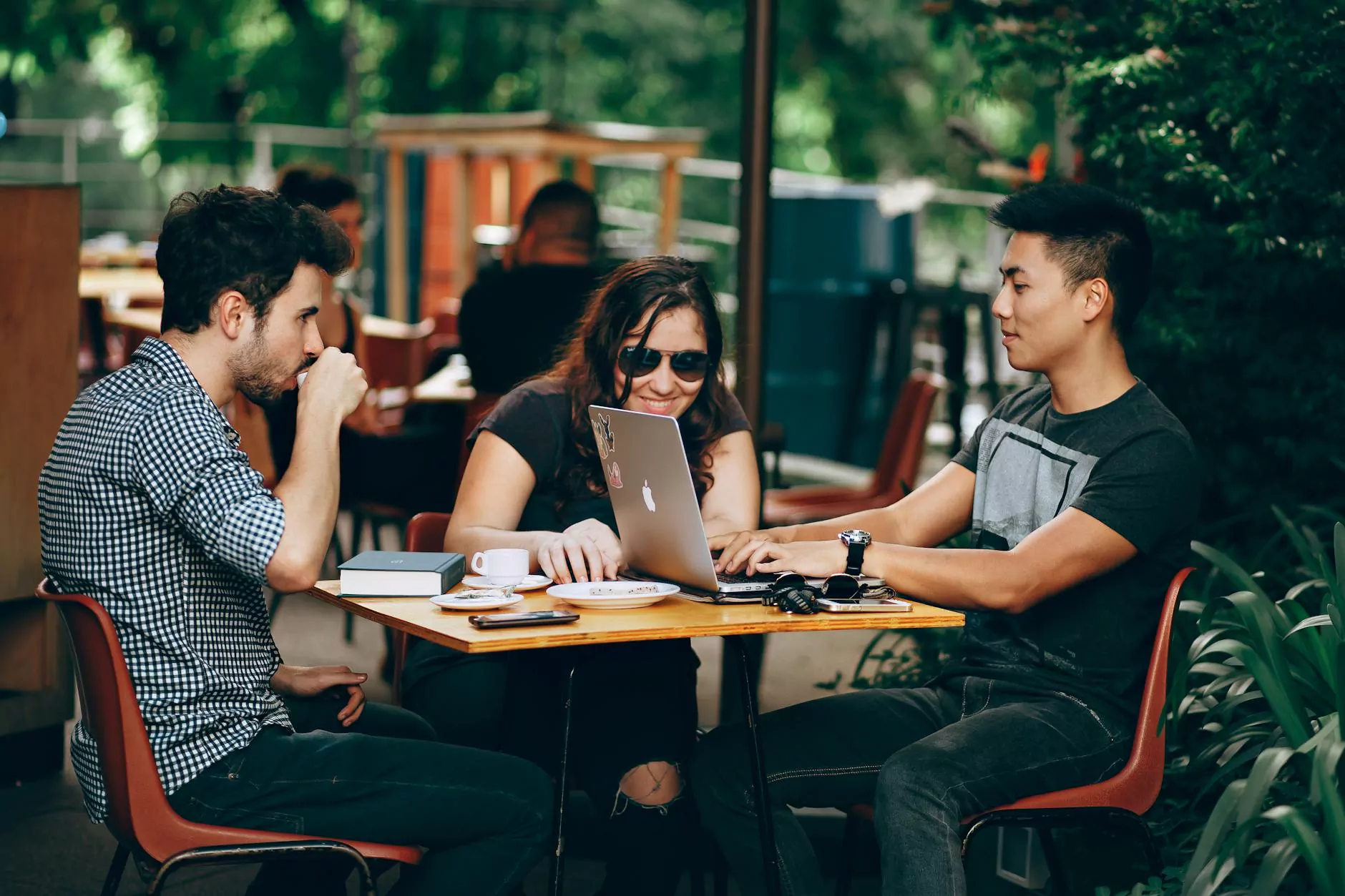 Experience the Soulful Sounds of Brazilian Music
Discover the enchanting world of Brazilian music at The Gamers Gallery. We are thrilled to present a mesmerizing performance by the incredibly talented Julio Lemos and Sarah Cabral. Prepare to be captivated by the rich and diverse musical traditions rooted in the culture of Brazil.
Immerse Yourself in Vibrant Rhythms and Melodies
When it comes to Brazilian music, it's all about the rhythm. From samba to bossa nova, Brazilian music is known for its infectious beats that make you want to dance. At our event, Julio Lemos and Sarah Cabral will showcase a wide range of musical styles, each with its unique charm and energy.
Get ready to be transported to the lively streets of Rio de Janeiro or the cozy bars of São Paulo as the enchanting melodies of Brazil fill the air. Allow yourself to be swept away by the soulful voices, melodic guitar strums, and infectious percussion that intertwine to create an unforgettable musical experience.
An Unforgettable Musical Journey
Julio Lemos and Sarah Cabral are seasoned musicians who have dedicated their lives to the art of Brazilian music. With years of experience and a deep love for their craft, they bring skill, passion, and authenticity to every performance. Their profound connection to the music they create is evident in every note, and their ability to engage and captivate their audience is unparalleled.
During the event, you will have the opportunity to witness the power of live music as Julio Lemos and Sarah Cabral take you on a journey through Brazilian culture. Feel the energy, emotion, and spirit of Brazil through the music that has shaped its history and touched the hearts of people around the world.
A Celebration of Talent and Artistry
At The Gamers Gallery, we believe in celebrating talent and providing a platform for artists to showcase their skills. Julio Lemos and Sarah Cabral are exceptional musicians who have honed their craft to perfection. Their performances are a testament to the beauty and versatility of Brazilian music.
Whether you are an avid music lover, a fan of Brazilian culture, or simply looking for a night of entertainment, this event is not to be missed. Immerse yourself in the melodic wonders of Brazilian music and let Julio Lemos and Sarah Cabral guide you on a transcendent journey that will leave you inspired and filled with a renewed appreciation for the power of music.
Join Us for an Unforgettable Musical Experience
Mark your calendars and join us on [Event Date] at [Event Location] as The Gamers Gallery presents Brazilian music at its finest. Don't miss the opportunity to witness the magic of Julio Lemos and Sarah Cabral as they bring the spirit of Brazil to life through their extraordinary talent and passion.
Experience the vibrant rhythms, soulful melodies, and captivating energy of Brazilian music like never before. Get your tickets now and embark on a musical journey that will transport you to the heart of Brazil.