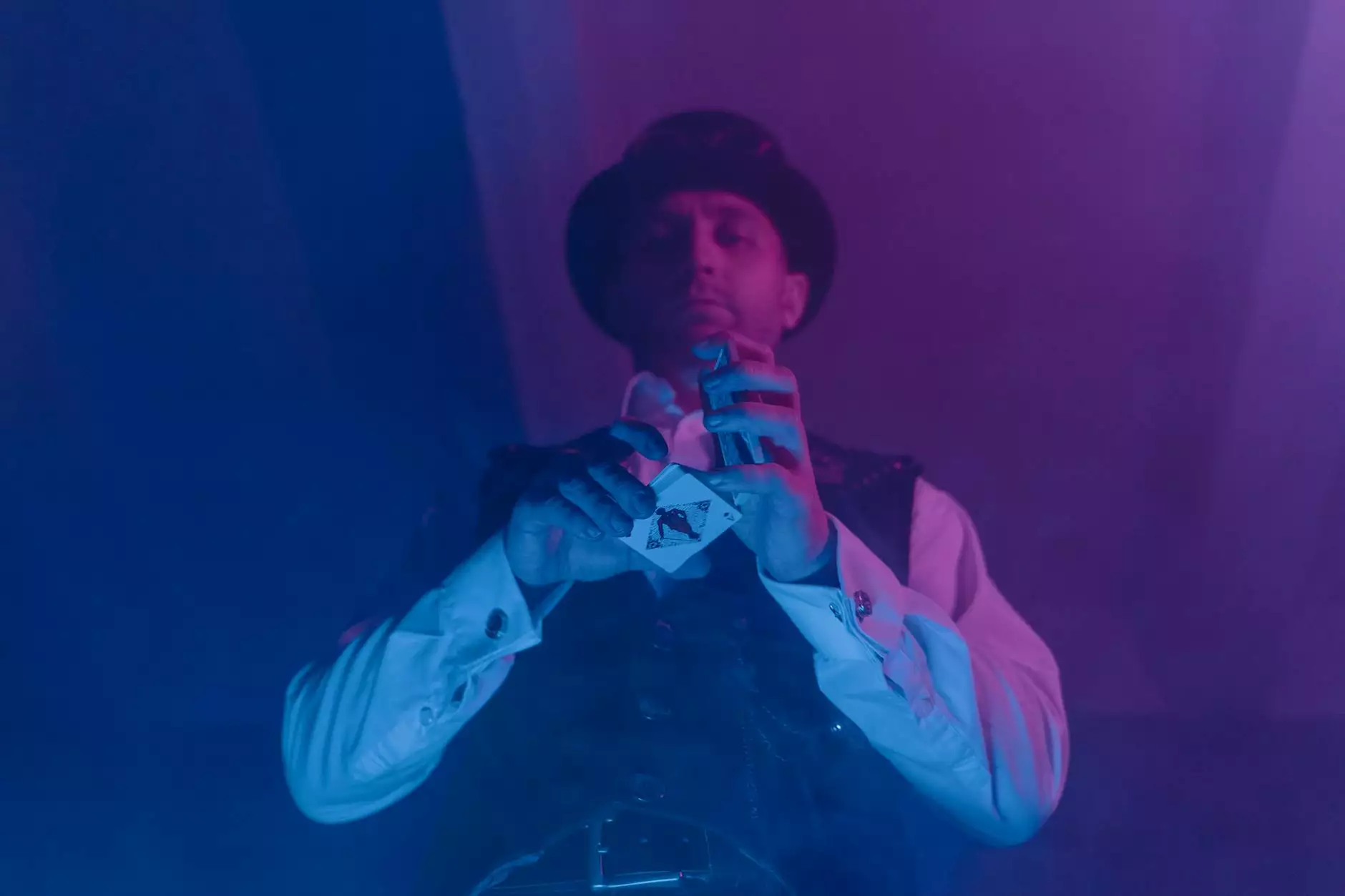 Welcome to The Gamers Gallery, your ultimate destination for gaming and entertainment. Get ready to be enthralled by Viola Vainglory presents BURLESK: Variety Edition, an extraordinary event that combines the art of burlesque and variety performances.
Experience a Spectacular Night of Entertainment
Indulge in the immersive world of Viola Vainglory presents BURLESK: Variety Edition. Our event brings together a unique fusion of burlesque, comedy, music, acrobatics, and more. Prepare to be captivated by talented artists from all over the world, showcasing their incredible skills and mesmerizing performances.
At The Gamers Gallery, we believe in creating unforgettable experiences for our audience. That's why we have meticulously curated an awe-inspiring lineup for this edition of BURLESK. Expect a night filled with excitement, laughter, seduction, and surprises as our performers take you on a rollercoaster ride of emotions.
Immerse Yourself in the World of Burlesque
BURLESK: Variety Edition offers a unique opportunity to explore the enchanting world of burlesque. Originating in the late 19th century, burlesque is an art form that combines comedy, satire, and provocative performance. It celebrates the beauty of the human body, sensuality, and the power of self-expression.
Our talented burlesque artists bring their own distinctive styles and interpretations to the stage, ensuring a diverse and engaging experience for all. From classic stripteases to modern interpretations, our performers will mesmerize you with their grace, confidence, and the allure of their carefully crafted routines.
A Night Filled with Variety
Beyond the captivating world of burlesque, BURLESK: Variety Edition also features an array of other entertainment genres. Sit back and enjoy mind-boggling magic tricks, breathtaking circus displays, hilarious comedy acts, and sensational musical performances. Experience the unlimited creativity and versatility of our performers as they showcase their skills in a variety of disciplines.
No matter your taste, our event guarantees a memorable night for all. Whether you're a fan of comedy, music, dance, or simply love to be entertained, BURLESK: Variety Edition offers something for everyone.
Join the Excitement
Don't miss out on this one-of-a-kind event that will leave you mesmerized and wanting more. Viola Vainglory presents BURLESK: Variety Edition is the perfect outing for friends, couples, or anyone looking for an unforgettable night of entertainment. Our carefully designed program ensures that each act seamlessly flows into the next, creating a continuous wave of excitement and anticipation.
Book your tickets now and secure your place at the event of the year. Join The Gamers Gallery and indulge in the world of burlesque, variety, and unparalleled entertainment. Experience a night like no other and let us transport you to a realm where fantasies come to life and dreams become reality.
Get ready for Viola Vainglory presents BURLESK: Variety Edition - a spectacle that will ignite your senses and leave you breathless!