Welcome to The Gamers Gallery - The Original Arcade Bar in Los Angeles
Mar 17, 2020
Bars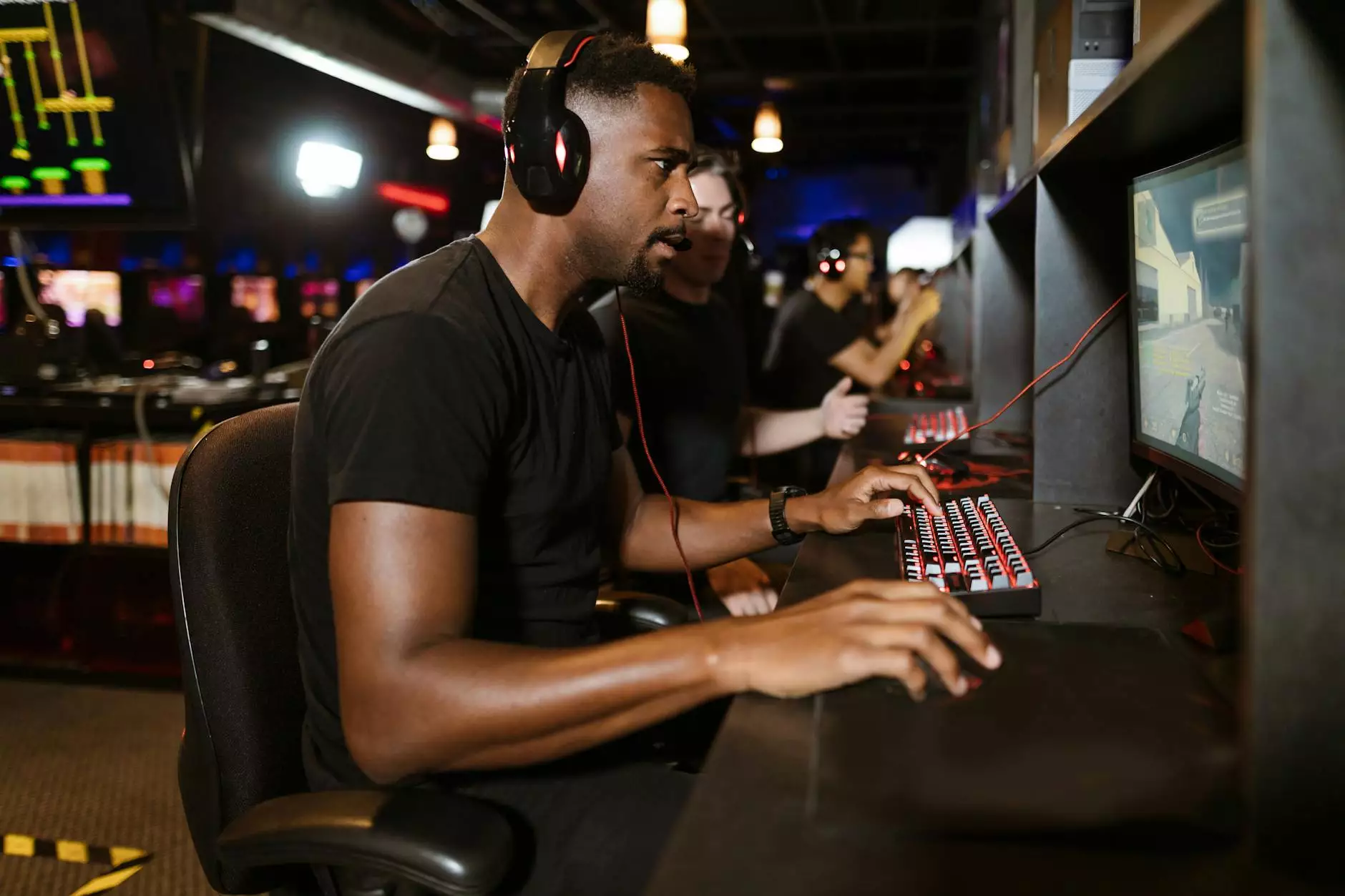 Arcade Gaming Meets Bar Atmosphere
Looking for an extraordinary gaming experience in Los Angeles? Look no further! At The Gamers Gallery, we have redefined the concept of a traditional arcade by blending it with a trendy bar atmosphere. As the original Barcade®, we offer you the best of both worlds - the thrilling nostalgia of classic arcade games, and the vibrant ambiance of a modern bar.
Unleash Your Inner Gamer
Step into our gaming wonderland and prepare to be amazed! We have curated a collection of retro and modern arcade games that will transport you back in time while keeping you connected to the latest gaming trends. From iconic classics like Pac-Man and Space Invaders to cutting-edge virtual reality experiences, there's something for everyone at The Gamers Gallery.
An Unparalleled Selection of Games
At The Gamers Gallery, we take pride in our extensive selection of games. Whether you're a die-hard fan of vintage arcade games or you prefer the latest gaming innovations, you'll find it all under one roof. Our dedicated team constantly updates our game library to ensure that you have access to the best gaming experiences.
Retro Classics
Relive the golden era of gaming with our wide range of retro classics. Challenge your friends to a game of Street Fighter, compete for high scores in Donkey Kong, or navigate through mazes in the legendary Pac-Man. With our meticulously maintained machines, you'll feel like you're stepping back in time.
Modern Marvels
If you're seeking the latest gaming thrills, we have you covered. Immerse yourself in high-definition graphics, mind-bending puzzles, and breathtaking adventures. From adrenaline-pumping racing simulators to intense first-person shooters, our modern games will keep you on the edge of your seat.
The Perfect Gaming Destination
At The Gamers Gallery, we go beyond providing an exceptional gaming experience. We have created a space where gamers can connect, compete, and celebrate their passion together. Our vibrant community of gamers welcomes enthusiasts of all skill levels, ensuring that everyone feels included and inspired.
Food, Drinks, and Good Times
No gaming session is complete without refreshments! Our bar offers a wide selection of craft beers, signature cocktails, and delicious food options. Whether you're taking a break between games or celebrating a victory, our menu is designed to satisfy your cravings and enhance your gaming experience.
Events and Tournaments
Join us for regular events and tournaments where you can showcase your skills and compete against fellow gamers. We organize exciting gaming competitions, themed nights, and special tournaments that bring the gaming community together for unforgettable experiences. Sign up for our newsletter to stay up-to-date with our upcoming events and never miss a chance to elevate your gaming prowess.
Visit The Gamers Gallery Today
Ready to level up your gaming adventures? Visit The Gamers Gallery in Los Angeles and immerse yourself in a world of gaming excellence. With our exceptional game selection, welcoming community, and fantastic food and drink options, we are the ultimate destination for gamers of all ages. Don't settle for ordinary - experience gaming like never before at The Gamers Gallery!