Viola Vainglory presents BURLESK: Karaoke Chaos
Oct 1, 2019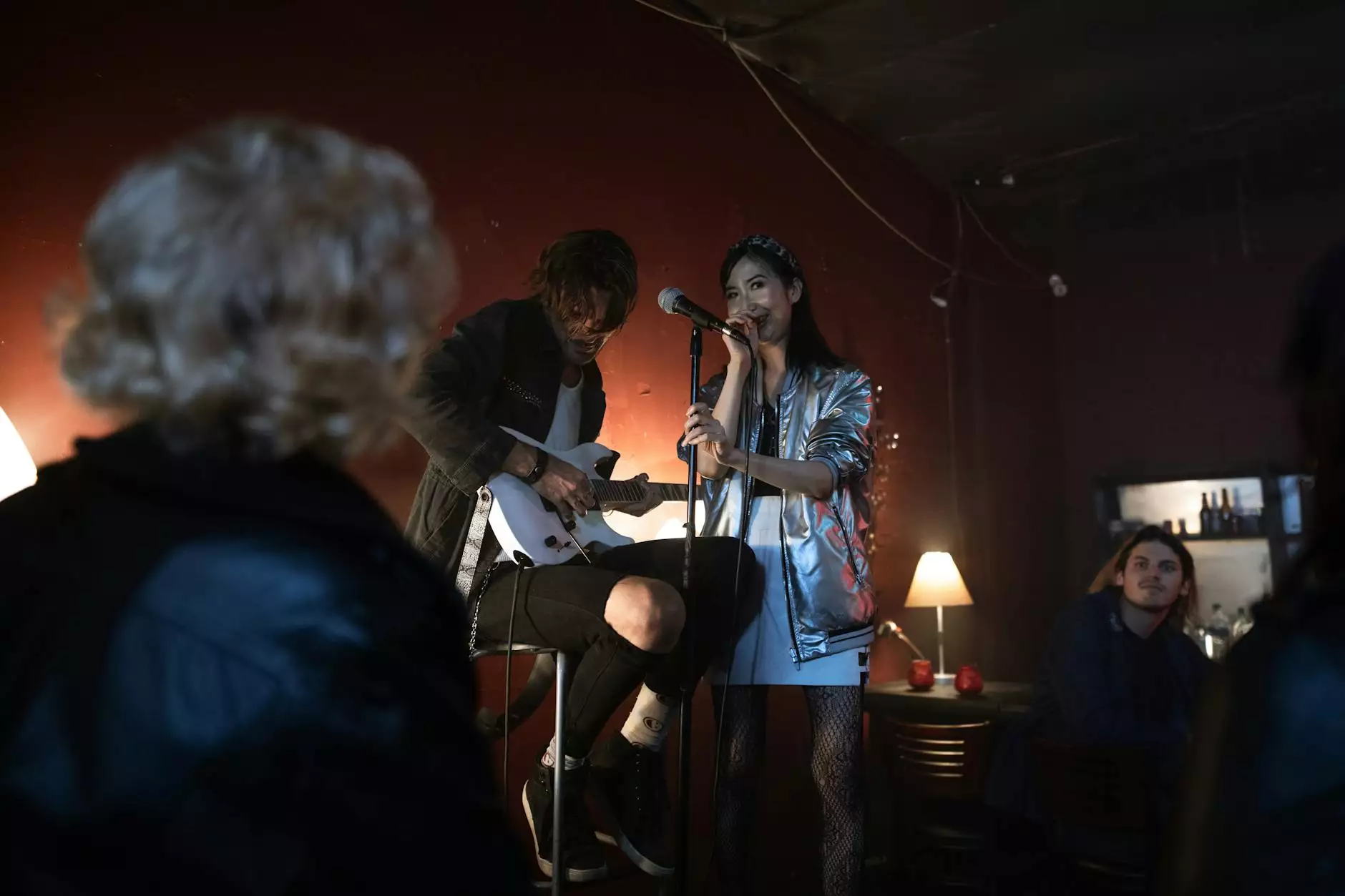 About Viola Vainglory
At The Gamers Gallery, we are thrilled to welcome Viola Vainglory, the renowned entertainer and gaming aficionado, who brings her unique fusion of gaming and burlesque to the stage with BURLESK: Karaoke Chaos.
Experience an Unforgettable Night
Prepare yourself for an extraordinary evening as Viola Vainglory presents BURLESK: Karaoke Chaos, a one-of-a-kind event that combines the excitement of karaoke competition with the artistry of burlesque performances. Immerse yourself in an atmosphere filled with laughter, music, and gaming enthusiasts, as you witness the magic unfold on stage.
Electrifying Performances
Get ready to be mesmerized by the dazzling performances of talented burlesque artists, as they bring their unique blend of sensuality, elegance, and creativity to the stage. Each act is carefully crafted to captivate and entertain the audience, leaving you in awe and craving for more.
Thrilling Gaming Competitions
Step into the world of competitive gaming as BURLESK: Karaoke Chaos also features thrilling gaming competitions. Put your gaming skills to the test and compete against other passionate gamers for a chance to win exciting prizes. Whether you're a seasoned gamer or just starting, there's something for everyone at this electrifying event!
Unforgettable Memories
At The Gamers Gallery, we believe that every moment should be cherished. Create lasting memories as you join Viola Vainglory in this unique celebration of gaming and entertainment. Capture the joy, excitement, and laughter as you immerse yourself in an unforgettable night of karaoke, burlesque, and gaming.
Join the Gaming Revolution
Viola Vainglory presents BURLESK: Karaoke Chaos is more than just an event; it's a testament to the power of gaming as an art form. Join us at The Gamers Gallery and be a part of the gaming revolution. Experience the thrill, the creativity, and the camaraderie that makes gaming an extraordinary and inclusive community.
Get Your Tickets Now!
Don't miss this incredible night of gaming and entertainment. Secure your spot at Viola Vainglory presents BURLESK: Karaoke Chaos by purchasing your tickets now. Join us for an unforgettable evening that will leave you breathless and craving for more!
About The Gamers Gallery
The Gamers Gallery is a premier gaming venue dedicated to providing a space where gamers can come together, connect, and celebrate their love for gaming. With state-of-the-art equipment, a vibrant community, and a commitment to exceptional experiences, we strive to create an environment that empowers gamers to fully immerse themselves in their passion.
Contact Us
If you have any questions or need further information about Viola Vainglory presents BURLESK: Karaoke Chaos, please don't hesitate to contact us. Our friendly and knowledgeable team at The Gamers Gallery is here to assist you in any way we can.
Event Details:
Date: [Insert Event Date]
Time: [Insert Event Time]
Location: [Insert Event Location]
Tickets: [Insert Ticket Price and Details]
Connect with Us:
Follow us on Facebook
Follow us on Twitter
Follow us on Instagram