Experience the Magic of GiGi La Femme, Whiskey Vixen, and Vesper Gamble at The Gamers Gallery
Jul 17, 2021
Birthdays & Events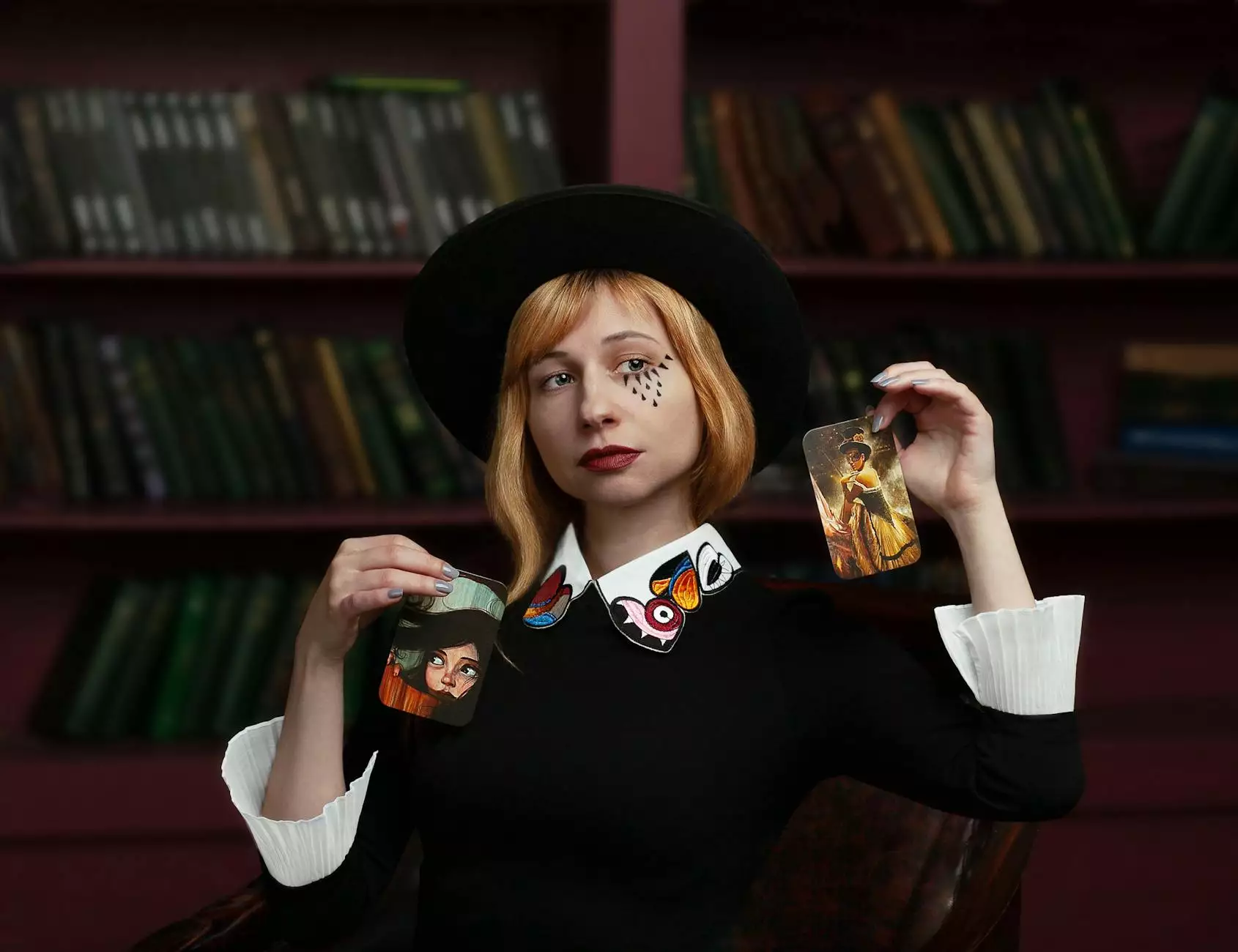 Welcome to The Gamers Gallery, your ultimate destination for gaming enthusiasts and entertainment seekers. We are thrilled to present an exclusive event featuring the incredible talents of GiGi La Femme, Whiskey Vixen, and Vesper Gamble. Prepare to witness an evening of enchantment, as these burlesque performers take the stage and captivate your senses.
Unforgettable Burlesque Performance
At The Gamers Gallery, we strive to deliver unique and immersive experiences to our audience. The upcoming event featuring GiGi La Femme, Whiskey Vixen, and Vesper Gamble is no exception. Prepare to be dazzled by their artistic expressions, as they blend the art of burlesque with the world of gaming.
GiGi La Femme, known for her elegance and grace, will mesmerize you with her sensual movements and stunning performances. With her extensive experience in the burlesque industry, she brings a touch of glamour to every show. Her passion for gaming adds an exciting twist, making her performance at The Gamers Gallery a must-see event.
Whiskey Vixen, with her playful charm and seductive charisma, will leave you spellbound. Her unique style blends classic burlesque techniques with a modern edge, creating a performance that is both captivating and empowering. Brace yourself for a night filled with surprises and breathtaking moments.
Vesper Gamble, a rising star in the burlesque scene, is known for her mesmerizing routines that push boundaries and ignite the imagination. Her creativity knows no bounds as she fuses the world of gaming with the art of seduction. Prepare to be transported to a fantasy realm as Vesper captivates you with her artistry and allure.
An Unparalleled Fusion of Entertainment
The GiGi La Femme, Whiskey Vixen, and Vesper Gamble event at The Gamers Gallery is not just a mere performance but a singular experience that combines the worlds of gaming and burlesque. Immerse yourself in an unforgettable evening that celebrates the allure of gaming and the beauty of the human body.
As you step into The Gamers Gallery, you will be greeted by a vibrant atmosphere filled with excitement and anticipation. The venue exudes a sense of community and passion, making it the perfect place to indulge in your love for gaming and entertainment.
Secure Your Tickets Now
Don't miss out on this extraordinary opportunity to witness the magic of GiGi La Femme, Whiskey Vixen, and Vesper Gamble at The Gamers Gallery. Whether you are an avid gamer, a burlesque aficionado, or simply seeking an evening of exceptional entertainment, this event promises to leave an indelible mark on your memory.
Tickets for the GiGi La Femme, Whiskey Vixen, and Vesper Gamble event are limited, so secure your spot today. Visit our website or contact us directly to purchase your tickets and embark on an enchanting journey that combines gaming, burlesque, and pure artistic brilliance.
Experience the Magic with GiGi La Femme, Whiskey Vixen, and Vesper Gamble
The Gamers Gallery invites you to be a part of a truly unique and unforgettable experience. Witness the fusion of gaming and burlesque like never before, as GiGi La Femme, Whiskey Vixen, and Vesper Gamble take the stage to create a night of pure enchantment.
Join us at The Gamers Gallery for an evening of tantalizing performances, scintillating visuals, and immersive entertainment. Get ready to indulge your senses and embark on a journey through the extraordinary. Secure your tickets today and prepare to be amazed!