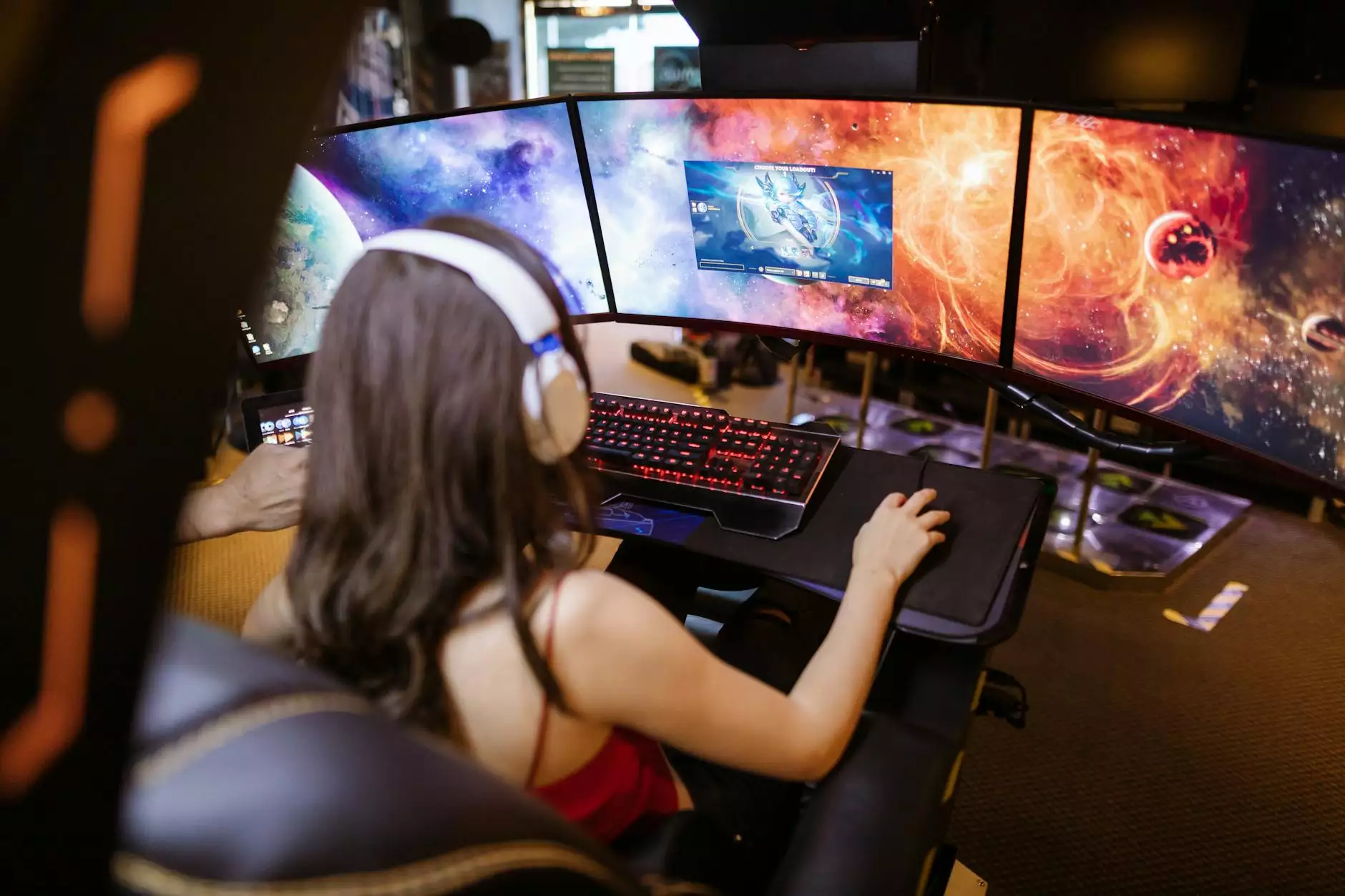 Welcome to The Gamers Gallery - your ultimate destination for unparalleled gaming experiences. Our website is the epicenter of the gaming universe, offering a wide array of exciting opportunities for gamers of all levels. Dive into the world of leagues and discover a whole new level of competitiveness and fun!
Join our Vibrant Gaming Community
At The Gamers Gallery, we take gaming seriously. We believe in fostering a sense of community and providing a platform for gamers to connect, compete, and grow. Our leagues are the heart and soul of this vibrant gaming community. When you join our leagues, you become a part of something bigger. You become a part of an exclusive group of like-minded individuals who share your passion for gaming.
Unleash Your Competitive Spirit
Are you ready to unleash your competitive spirit? Our leagues are designed to challenge even the most seasoned gamers. Whether you're an aspiring professional or a casual player looking for some friendly competition, our leagues offer a variety of options to suit your gaming style.
Choose Your Battle
The Gamers Gallery offers a diverse range of leagues, catering to different genres and gaming preferences. From first-person shooters to strategy games, we have leagues dedicated to popular titles such as Call of Duty, Fortnite, League of Legends, Overwatch, and more. No matter what your preferred game is, we have a league that fits your interests.
Compete for Glory
In our leagues, you'll have the opportunity to compete against some of the best gamers in the world. Prove your skills, rise through the ranks, and earn recognition among your peers. With our advanced matchmaking system, you'll be paired with players of similar skill levels, ensuring fair and intense competition.
Become a Legend
At The Gamers Gallery, we believe that every gamer has the potential to become a legend. Our leagues provide the perfect platform for you to hone your skills and make a name for yourself in the gaming world. Whether you dream of becoming a professional gamer or simply want to make a memorable impact in your favorite game, our leagues offer the stepping stones to greatness.
Join the Action
Getting started with our leagues is quick and easy. Simply create an account on our website, choose the leagues you want to participate in, and let the gaming madness begin. Our user-friendly interface ensures a smooth experience, allowing you to focus on what you do best - gaming!
Unlock Exciting Rewards
Participating in our leagues not only gives you a chance to compete against top gamers but also unlocks a world of exciting rewards. Earn badges, trophies, and exclusive in-game items as you progress through our leagues. Show off your accomplishments and let the gaming world recognize your talent.
Stay Connected
Stay connected with The Gamers Gallery and never miss out on the latest league updates, tournaments, and gaming news. Follow us on social media and join our online communities to connect with fellow gamers, share strategies, and stay up to date with the gaming scene.
Start Your Gaming Journey Today
Don't wait any longer - start your gaming journey today with The Gamers Gallery leagues. Immerse yourself in the world of competitive gaming, connect with gamers from around the globe, and unleash your full gaming potential. Join us now and experience the thrill of our leagues!