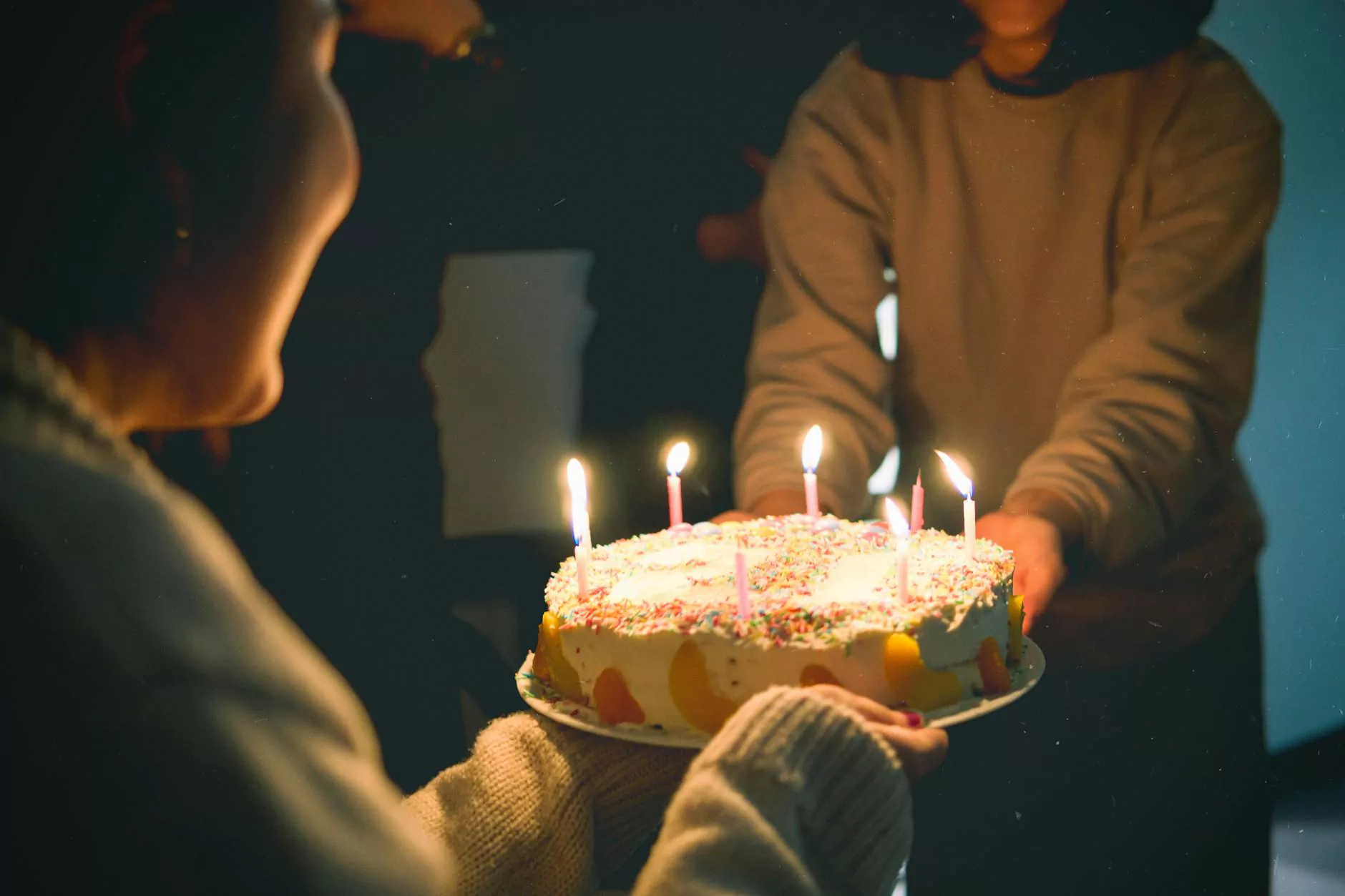 Plan Your Special Events and Birthdays at The Gamers Gallery
Welcome to The Gamers Gallery - the perfect place to host your events and birthdays! Whether you are celebrating a milestone, gathering with friends, or looking for a unique party experience, we've got you covered. Our state-of-the-art gaming facility, welcoming atmosphere, and exceptional services ensure that your event will be truly memorable.
Gaming Extravaganza
At The Gamers Gallery, we are passionate about providing the ultimate gaming experience for our guests. Our facility boasts a wide range of the latest gaming consoles, virtual reality setups, and multiplayer games to cater to every player's preference. With high-speed internet, top-of-the-line equipment, and comfortable seating, gaming at our venue is nothing short of extraordinary.
Celebrate in Style
Whether you're celebrating a birthday, anniversary, engagement, or any other special occasion, our dedicated team will ensure that your event is flawlessly executed. From setting up the perfect gaming stations to providing personalized services, we take care of every detail. Let us create a unique and unforgettable celebration in a gaming-centric environment that all your guests will love.
Unleash the Fun
With our spacious gaming arena, you can enjoy thrilling multiplayer battles, friendly competitions, and immerse yourself in a world of limitless entertainment. Our knowledgeable staff is always available to assist you in selecting games, organizing tournaments, and ensuring that your event runs smoothly. Let the excitement unfold as you and your friends embark on unforgettable gaming adventures.
A Birthday Like No Other
Make your next birthday party truly special by hosting it at The Gamers Gallery. Our dedicated birthday packages are tailored to create an unparalleled gaming experience for everyone. From themed decorations and customized gaming stations to delicious food and beverages, we go above and beyond to make your birthday party an unforgettable event.
Unforgettable Memories
When you choose The Gamers Gallery for your event or birthday celebration, you're not just getting a venue - you're getting an experience. Our mission is to ensure that each and every guest has the time of their lives while creating lasting memories. With our friendly and professional staff, cutting-edge gaming technology, and attention to detail, every moment spent here will be cherished forever.
Contact Us Today
Ready to plan your event or birthday party at The Gamers Gallery? Contact us today to discuss your requirements, availability, and custom packages. Our team will be delighted to assist you in creating an unforgettable gaming experience that exceeds your expectations. Let us be a part of your special moments and celebrate in style at The Gamers Gallery!